A Comprehensive Guide to Ramsey, NJ
You're about to uncover the charm of Ramsey, NJ. This isn't your ordinary guide, it's a deep dive into what makes Ramsey tick. From its top-tier education system to vibrant community events, you'll discover why so many families choose Ramsey. You'll explore real estate trends, the bustling farmers market, and even the pros and cons of settling here.
So, pull up a chair and get ready to delve into all things Ramsey, NJ.
Key Takeaways
Ramsey is a borough located in Bergen County, New Jersey, just 26 miles northwest of Midtown Manhattan.
The population of Ramsey is approximately 14,798, with a diverse racial makeup, predominantly White.
Ramsey has a strong economy, with various industries and businesses, and its proximity to major highways and transportation hubs contributes to its economic development.
The borough offers a comfortable and friendly lifestyle, with a range of housing options, including single-family homes and apartments, and a variety of recreational activities and dining options for residents to enjoy.
Introduction
You're about to embark on a journey through Ramsey, a charming borough with a rich history that's home to over 14,000 residents. Nestled in Bergen County, New Jersey, this small town is a harmonious blend of the past and the present, where the importance of preserving historic landmarks is deeply rooted in the community.
Take a moment to explore Ramsey's natural beauty, from its lush parks to the serene rivers that demarcate its borders. The heart of this borough, however, lies in its historic landmarks, such as the Old Stone House. This 18th-century Dutch farmhouse, which doubled as a tavern during the Revolutionary War, is a tangible reminder of Ramsey's rich history. It's said that even Aaron Burr, a key figure in early American politics, once stopped here.
The preservation of such landmarks isn't just about maintaining a connection to the past, but also about fostering a sense of community in the present. As a resident, you'd find yourself involved in various community-led efforts aimed at preserving these historic sites. Ramsey's Farmers Market is a testament to this community involvement, where local farmers and artisans gather to sell their produce and crafts, infusing the local economy with a unique, homegrown vibrancy.
Your journey through Ramsey wouldn't just be a trip through quaint streets and historic landmarks, but a step into a living, breathing community that values its history and natural beauty while actively shaping its future. In Ramsey, you'll find a small town with a big heart, where every resident plays a part in its ongoing development.
The Historical Charm of Ramsey
In the midst of Ramsey's historical charm, you'll find yourself immersed in a rich tapestry of stories woven together by centuries of community life. Named after 19th-century landowner Peter J. Ramsey, this quaint borough in Bergen County, New Jersey, is a treasure trove of historical landmarks. The Old Stone House, a Dutch farmhouse and tavern from the Revolutionary War era, whispers tales of travelers like Aaron Burr who once stopped here.
Ramsey's past is deeply rooted in agriculture, particularly strawberry farming. The borough was the 'greatest strawberry county in the country' during the 1840s. You'll find remnants of this legacy in local events like the Ramsey Farmers Market, where every Sunday, the town comes alive with vendors offering locally sourced produce, foods, beverages, and flowers.
The charm of Ramsey extends beyond its history. You'll be captivated by the architectural styles of its homes, from Colonial and Victorian to Ranches and Cape Cods, all nestled within its 5.57 square miles. Take a leisurely stroll downtown and discover boutique shops, then stop by one of the local dining options.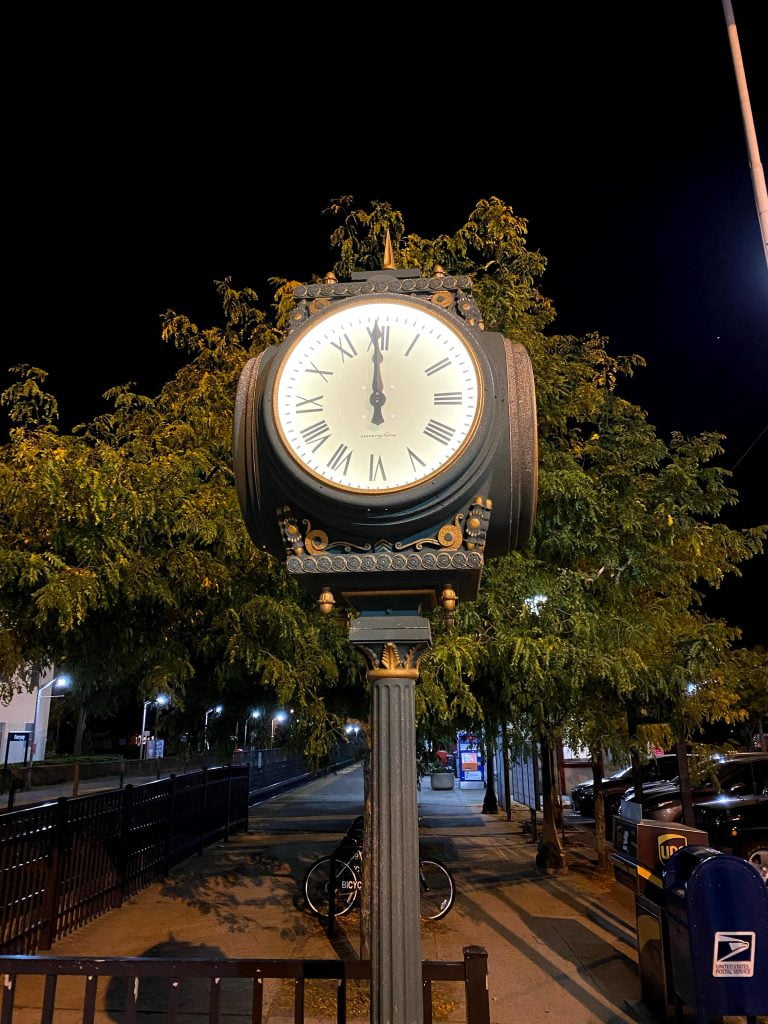 A Brief History of Ramsey, NJ
Before the European settlement, the area known today as Ramsey, New Jersey, was inhabited by the Lenape Native Americans. The town's rich history is marked by notable sites and events that have shaped its development.
The Old Stone House
One such significant site is the Old Stone House, a historic Dutch farmhouse built in the early 1700s using stone and hog's hair. During the Revolutionary War, it served as a tavern, reputedly hosting Aaron Burr as he journeyed to court his future wife in Ho-Ho-Kus. In 1960, the Old Stone House opened as a historic site, showcasing a display of antique pitchers.
Naming of Ramsey
The town derives its name from Peter J. Ramsey, a 19th-century landowner who sold the land that later became a railroad station called "Ramsey's" in 1848. This sale marked the birth of the town, although it was initially part of Hohokus Township.
Fowlers Hotel and the Birth of a Town
In the early days, Fowlers Hotel, located just east of the tracks and north of today's Main Street, was the only place to stay in "Ramsey's." It faced the tracks, and behind it was Jake Storms' seafood store, where fresh seafood was brought by train. Fowlers Hotel also served as an ad-hoc "town hall," hosting various official township activities, including committee meetings, tax collections, and township elections.
A Notorious Incident
A notable event in the town's history occurred at Fowlers Hotel, involving a brawl and stabbing by Benjamin Moore, a notorious character. The incident led to Moore's arrest by William 'Billy' Slack, the town's Justice of the Peace and constable, and Moore's subsequent ten-year imprisonment after the victim's death.
Evolution of the Town
Tragically, Fowlers Hotel burned down in 1868. By 1902, a third hotel was built, symbolizing the town's resilience and continuous development. Today, Ramsey stands as a testament to its rich history, reflecting the events and people that have contributed to its growth and establishment as a notable New Jersey town.
Demographics and Population Insights
As you explore Ramsey's demographics, you'll notice that it's predominantly white with a population of 14,798, but don't overlook the diversity and youthfulness that's subtly growing in this vibrant community. The recent population growth has seen a 2.2% increase since 2010, indicating a steady influx of new residents. This growth is largely driven by Ramsey's appeal as a peaceful suburb with easy access to New York City, bolstered by its strong economy and excellent school system.
Ethnic diversity is gradually enriching Ramsey's demographic tapestry. Although the majority of residents are white, the borough is slowly becoming a melting pot of different cultures. This diversity brings a rich blend of traditions, cultures, and cuisines, adding to the charm of Ramsey.
In terms of age distribution, the median age of 42 years suggests a mature yet dynamic populace. The presence of around 36.8% households with children under the age of 18 indicates a youthful energy that's injecting vitality into the community. This youthfulness is also mirrored in the changing local businesses, with more family-friendly amenities cropping up in response to the growing young population.
Despite its historical roots, Ramsey isn't stuck in the past. It's a community that's gradually evolving, growing, and diversifying, all while maintaining its small-town charm. As Ramsey continues to welcome new residents and cultivate its cultural richness, it remains a vibrant, youthful, and diverse community that has something for everyone.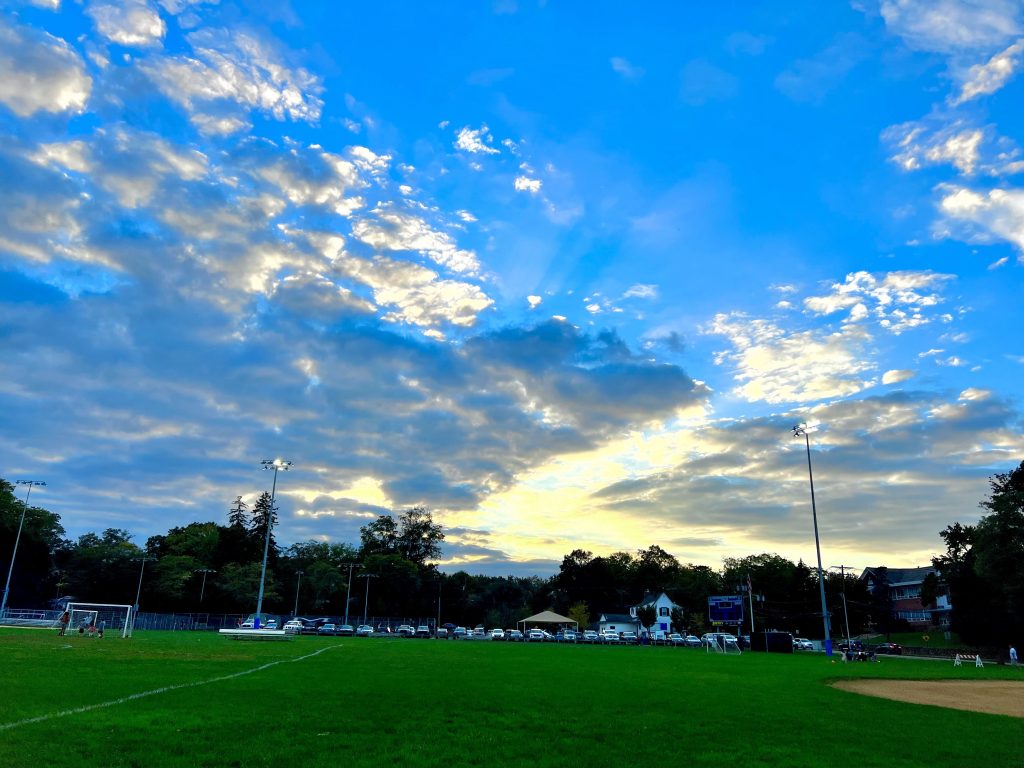 Navigating Ramsey: Transportation and Accessibility
While you're getting around Ramsey, you'll notice the excellent public transportation options with two NJ Transit train stations, and driving is also a breeze with the town's easy access to major highways like NJ 17 and Interstate 287. Ramsey transportation provides a blend of old-world charm and modern convenience, a testament to its evolving history and commitment to meet its residents' needs.
The town is serviced by NJ Transit, offering multiple bus routes and a train line that puts Midtown Manhattan a mere hour away. This makes Ramsey commuting options versatile, whether you're off to work or exploring the wider region. The Ramsey Route 17 station is a major hub, boasting a park-and-ride facility for added convenience.
Driving around Ramsey is just as straightforward. The town's well-planned roads provide easy access to Route 17, Interstate 287, and the Garden State Parkway. It's this Ramsey accessibility that seamlessly connects you to various parts of New Jersey and beyond.
Biking enthusiasts aren't left behind either. Ramsey's scenic bike paths are a great way to get around, offering a green alternative for short commutes.
But the heart of Ramsey's transportation lies in its walkability. The town's layout encourages a pedestrian-friendly lifestyle, with many residents choosing to walk to local shops, parks, and schools. The bustling downtown area, with its sidewalks and crosswalks, offers a safe and enjoyable walking route.
Ramsey's transportation system is a reflection of its commitment to providing easy and efficient commuting options for its residents, while preserving its small-town charm. They've found a harmonious balance between progress and tradition, making getting around Ramsey an absolute pleasure.
Education in Ramsey: A Commitment to Excellence
Before you opt for a home in Ramsey, you must know that the town's committed to delivering excellent education, evidenced by its consistently high-ranking public schools. Dive into the world of Ramsey education facilities and you'll find remarkable dedication to academic excellence, extracurricular activities, and an inclusive community environment.
The Ramsey public school district, which includes three elementary schools, a middle school, and Ramsey High School, consistently ranks among the top in Bergen County and the state of New Jersey. This isn't just a testament to the quality of education, but to the teachers who are passionate about their students' success. You'll find an impressive variety of courses offered, from traditional subjects like Math and English to cutting-edge technology and arts programs.
Ramsey School District
The Ramsey Public School District, located in Bergen County, NJ, is a comprehensive educational hub with a high rating of 'A'. As of the 2021-22 school year, it serves 2,598 students across five schools from pre-K to 12th grade. The student-teacher ratio is 10.3:1, ensuring personalized attention, which contributes to its strong academic performance, teacher quality, and emphasis on college preparation.
Despite lower grades in diversity and resources, the district shines in sports, ranking 17th in Bergen County, 65th among the best school districts, and 53rd in the best places to teach out of 376 in New Jersey according to niche.com.
Ramsey's higher socioeconomic status in District Factor Group "I" often reflects in its offerings. A noteworthy partnership with Saddle River School District expands the educational scope, providing certain students with access to Ramsey's middle and high schools, further enriching the educational landscape in the region​.
The Ramsey High School is particularly noteworthy, consistently earning high rankings for its commitment to academic excellence, diverse curriculum offerings, and a plethora of extracurricular activities. The district's unwavering emphasis on community involvement, parent-teacher collaboration, and a supportive learning environment further bolsters the educational experience, making the Ramsey School District a distinguished and respected educational institution in New Jersey.
In addition to academic pursuits, the schools in the Ramsey School District are also committed to fostering a sense of community, character development, and lifelong learning among students, ensuring they are well-prepared for the challenges and opportunities of the future.
Governance and Civic Participation
In Ramsey, New Jersey, the governance structure is a borough form, which is the most common form of government in the state. The governing body consists of a mayor and a borough council. The mayor is elected directly by the voters for a four-year term, and the borough council comprises six members elected to serve three-year terms on a staggered basis. The mayor presides at meetings and votes only in the event of a tie, and can veto ordinances subject to an override by a two-thirds majority vote of the council. The mayor also makes committee and liaison assignments for council members, and most appointments are made by the mayor with the advice and consent of the council.
As of 2023, the Mayor of the Borough of Ramsey is Republican Deirdre A. Dillon, whose term of office ends December 31, 2026. The Ramsey Borough Council members include Council President Peter Kilman, Judith Cusick, Michael W. Gutwetter, Glen J. Popolo, Sara Poppe, and Jane M. Woods, all Republicans.
Ramsey is located in the 5th Congressional District and is part of New Jersey's 39th state legislative district. At the federal level, it is represented by Josh Gottheimer in the United States Congress, and by Cory Booker and Bob Menendez in the United States Senate. At the state level, the 39th Legislative District is represented by Holly Schepisi in the State Senate, and Robert Auth and DeAnne DeFuccio in the General Assembly.
Civic participation in Ramsey is evident in the voter registration and turnout rates. As of March 2011, there were a total of 9,705 registered voters in Ramsey, with a turnout of 76.6% in the 2016 presidential election.
Understanding the governance structure and civic participation in Ramsey, NJ, provides insight into the political and civic life of the borough. The borough form of government, with a mayor and borough council, facilitates the administration of the borough, while the active voter participation reflects the engagement of the residents in the political process. The representation at both federal and state levels further ensures that the interests and concerns of Ramsey residents are voiced and addressed at various levels of government.
Real Estate Insights: Finding Your Dream Home in Ramsey
You'll be surprised by the variety of homes you can choose from in Ramsey, ranging from charming historic houses to sleek modern constructions. The real estate market trends in Ramsey reflect a blend of the old and new, making it a fascinating place to find your dream home.
Being aware of the current market trends is one of the essential home buying tips. In Ramsey, colonial homes continue to be popular, yet a variety of other architectural styles like ranch, cape cod, split level, and bi-level homes are also prevalent. The average sale price in 2022 for residential homes was around $800,773, with the highest sale hitting $1,515,000.
The condo market also shows robust trends with an average sale price of $424,483. The diversity of home styles and price ranges means there's something for everyone in Ramsey.
Exploring your mortgage options is another vital step in the home buying process. With Ramsey's strong economy and its strategic location, it's a worthy investment for potential homeowners. The borough is a blend of historic charm and modern convenience, making it an attractive place to live.
Finding your dream home in Ramsey is more than just a real estate transaction. It's about joining a community that values its past while embracing the future. So, take the plunge and start your home buying journey in Ramsey.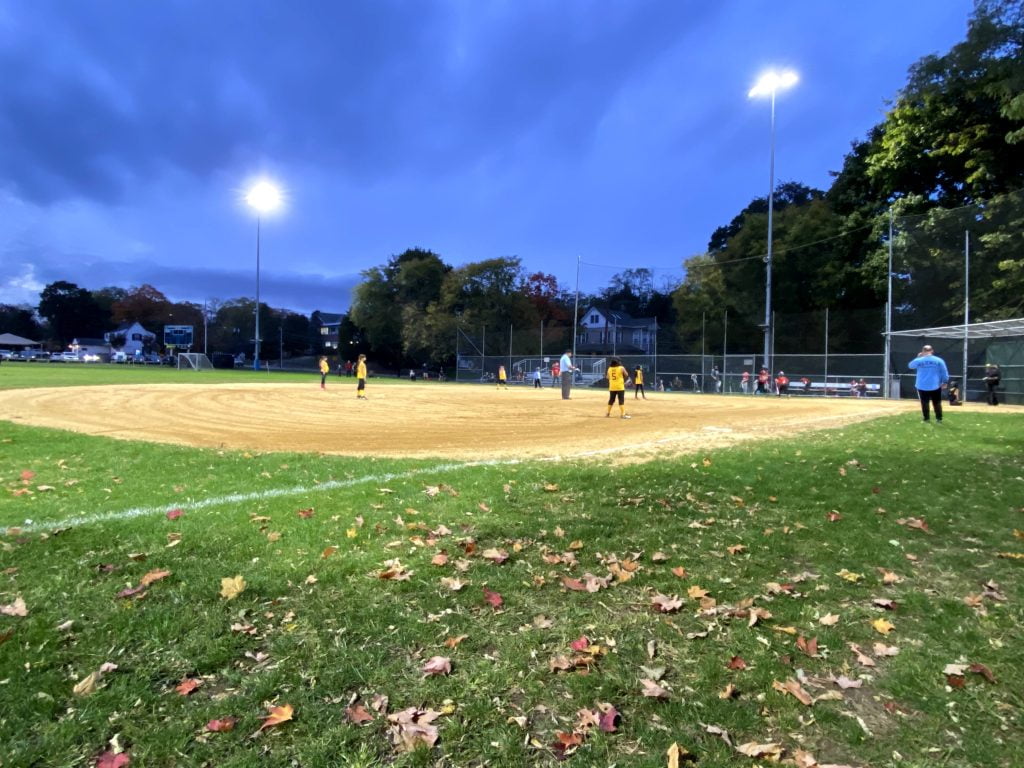 Lifestyle and Amenities: What Ramsey Has to Offer
Living in Ramsey, you'll be surrounded by a wealth of amenities, ranging from top-notch schools to charming boutique shops, all adding to the town's comfortable and friendly lifestyle. This vibrant town, brimming with history and culture, offers you a plethora of recreational activities, dining options, and shopping opportunities that cater to a variety of tastes and interests.
Imagine spending weekend afternoons at Finch Park, indulging in various activities from leisurely picnics to active games. Or perhaps, you'd prefer a winter adventure at Campgaw Mountain, situated just 10 minutes away. You'll find ample opportunities for fishing, ice skating, and even spring and winter sports to keep you and your family engaged.
Your culinary journey in Ramsey won't disappoint. From the fine dining experiences at Varka and Cafe Panache to the thin crust pizzas at Kinchley's Tavern, there's something for everyone. Don't miss out on the delightful vegan food at Simply Green or the exquisite pastries at L'Arte Della Pasticceria. The town's lively food scene ensures you're never short of dining options.
Ramsey's downtown, with its boutique shops like Lily and Kate, offers a unique shopping experience. Find the perfect gift, update your wardrobe, or simply window shop to your heart's content. For your daily needs, Uncle Giuseppe's Market and Steve's Market promise quality groceries and home-style food products.
In Ramsey, you're not merely residing, you're immersing yourself in a lifestyle rich in history, community, and convenience. Embrace the charm of this town as you create your own unique narrative in Ramsey, NJ.
Parks and Recreation in Ramsey, NJ
Ramsey, New Jersey, is a borough that takes pride in offering a plethora of parks and recreational activities for individuals of all ages. Despite its nearly fully developed status, the borough has successfully maintained a rural ambiance, thanks to about 153 acres of land under Green Acres protection by the New Jersey Department of Environmental Protection.
Ramsey Golf and Country Club
The Ramsey Golf and Country Club is a highlight in the borough, providing an 18-hole golf course, a restaurant, swimming pool, picnic area, playground, tennis courts, and a banquet room, all located on Lakeside Drive.
Finch Park
Finch Park, situated on Church Street between Island Road and Gertzen Plaza, is a significant recreational area in Ramsey. It houses eight baseball/softball fields, two basketball courts, pickleball courts, a playground, and the "Jack McKeown Pavilion" refreshment stand. The park is also home to the VFW Post 12148 and the Ramsey 9/11 memorial. During the summer, a camp is held here for Ramsey students in kindergarten to 7th grade.
Other Recreational Areas and Fields
MacFarren Fields: Located on Williams Drive, off Route 17, it includes Lower and Upper Fields used for football, soccer, lacrosse, baseball, and softball, along with a snack stand and bathroom facility.
Adorno Fields: Situated on Darlington Ave, near the corner of Shadyside Road, it consists of two multipurpose grass fields primarily used for soccer and lacrosse.
North Field: Found off of North Central Ave on the border with Mahwah, it is a multipurpose grass field primarily used for soccer.
Ramsey Pool Field: Located on East Oak Street, behind the Town Pool, it is used primarily for small-sided soccer in the fall.
Ramsey Recreation
Ramsey Recreation offers a variety of programs and seasonally themed special events for all ages. The annual Jack McKeown Memorial Ramsey Run, a 5k and 10k run, takes place in late September. Other sports and activities sponsored by Ramsey Recreation include:
Spring/Summer: Women's Over 23 Softball League and Men's Over 45 Softball League.
Winter: Youth Wrestling and Youth Basketball.
Sports Organizations
Several sports programs in Ramsey are governed by their own organizations, including Ramsey Baseball (RBSA), Ramsey Softball (RBSA), Ramsey Football (RJFA), Ramsey Cheerleading, Ramsey Lacrosse, Ramsey Travel Basketball, Ramsey Soccer (RSA), Travel Soccer – Hotspurs FC, Ramsey Swimming, Ramsey Hockey, and Ramsey Junior Field Hockey.
Seasonal Activities
Ramsey also hosts various seasonal activities such as:
Spring: Egg Hunt at Ramsey High School Front Lawn.
Summer: Summer Camp and Home Run Derby at Finch Park.
Fall: Jack McKeown Memorial Ramsey Run starting and ending at Ramsey Municipal Pool, and a Halloween Parade and Costume Contest starting at Main Street NJ Transit Lot and ending at Ramsey Fire Department.
These extensive parks, recreational facilities, and community events contribute significantly to the high quality of life in Ramsey, offering residents and visitors ample opportunities for outdoor activities, sports, and community gatherings.
The pros and cons of living in Ramsey, NJ
While considering the pros and cons of residing in Ramsey, NJ, you'll find it's a balance between appreciating the low crime rates and excellent education system, and grappling with the high cost of living. The borough's history, dating back to its incorporation in 1908, presents a community that has carefully cultivated a safe and studious environment. Yet, like a well-aged wine, Ramsey comes with a price tag that might seem steep.
The crime rates in Ramsey are notably low, making it a safe haven for families and individuals alike. This safety is no accident, but the result of a community actively working together to maintain a serene environment. However, the cost of this peace of mind is reflected in the high cost of living. Housing prices significantly surpass the national average, and the costs of groceries, transportation, utilities, and healthcare follow suit.
But, don't let the high cost deter you. Ramsey's education system is highly commendable, with student-to-teacher ratios and test scores consistently outperforming state averages. This academic excellence extends to the community's support for local schools and the myriad of extracurricular activities on offer.
The quality of life in Ramsey is unparalleled. Here, you'll find a vibrant downtown area, well-maintained public facilities, and a diverse, welcoming community. The borough's proximity to New York City, along with its local amenities, strikes a balance that makes Ramsey a desirable, though pricey, place to call home.
Ramsey Farmers Market
Where could you find the freshest local produce in Ramsey, and how about trying the vibrant farmers market that operates every Sunday? Nestled at the Main Street Train Station, the market is a bustling hub of local vendors dedicated to bringing you the best of seasonal bounty.
The market operates May through November, from 9 AM to 2 PM, and December through April, 10 AM to 1 PM. Rain or shine, you're welcome to browse the vendor stalls, unless severe weather prompts a closure. Keep an eye on their social media pages for any last-minute changes to the market schedule.
The vendor selection is diverse, ranging from Anita's Guacamole to Aunt Vicky's Bickys and BeanLuv. You can always check the vendor tab online to see if your favorites are joining. If you're a local vendor and want to participate, reach out to the market management. Just remember, state law requires you to have a commercial kitchen.
The market is more than just a shopping spot. It serves as a cornerstone in Ramsey's sustainability efforts. Its mission emphasizes the importance of locally grown foods, supporting the Ramsey Community Wellness Campaign, and promoting cooperation with community organizations.
Special events, like the annual Apple Celebration and Chef demos, add a dash of festivity to your market visits. So, next Sunday, take a stroll to the Ramsey Farmers Market. It's not just about buying produce; it's about nourishing a community and embracing sustainable living.
Ramsey Golf and Country Club
Nestled in the scenic town of Ramsey, New Jersey, the Ramsey Country Club is a beacon of luxury, community, and diverse amenities. This historic club, located just 30 miles from Manhattan, is set on a sprawling 220-acre estate, offering a perfect blend of relaxation and recreation.
Real Estate
The Ramsey Golf & Country Club Estates boasts over 550 unique homes, each set within 19 distinct "villages," each echoing the beauty and neighborly charm that defines the club. This extensive residential area is a testament to the strong sense of community and tradition that the club holds dear.
Golf Course
Golf enthusiasts will revel in the club's meticulously maintained 18-hole golf course, designed by the renowned Hal Purdy. The course promises an exceptional golfing experience with a better pace of play and pristine course conditions, set against the backdrop of Ramsey's serene and wooded layout.
Amenities
Beyond golf, members have access to a wealth of other amenities. The club offers a vibrant platform tennis program, a pickleball program, and three heated courts for year-round enjoyment. The club's lakefront pool and beach offer a refreshing retreat, while activities like sunrise yoga on the beach add to the holistic lifestyle embraced by the community.
Dining
The club is home to the Lakeside Grille & Bar, a delightful restaurant open to both members and the public. Helmed by Executive Chef James Burnett, the restaurant offers seasonal American fare in a warm and inviting setting. The Lakeside Grille & Bar hosts live entertainment on select evenings, adding to the vibrant dining experience.
Ramsey NJ Pool
Nestled in the heart of Ramsey, NJ, the Ramsey Municipal Pool stands as a beacon of community engagement and aquatic enjoyment. Operating from 10 AM to 7 PM, the pool offers designated lap swimming hours and access to diving boards and slides, ensuring diverse recreational options for all ages.
The pool is overseen by the dedicated Ramsey Pool Commission, committed to providing a safe and self-sustaining environment, complete with a professional staff. Families, individuals, and non-residents can choose from various membership options, with day passes also available for Ramsey residents.
The Ramsey Rays Swim Team, coached by the experienced Nicole DeCaro, offers competitive swimming opportunities, enhancing skills and fostering team spirit. Group and private swim lessons are available, alongside special events like the annual Luau Party.
The Ramsey Municipal Pool not only offers a refreshing aquatic escape but also stands as a testament to the community's commitment to health, enjoyment, and togetherness. Be sure to consider this local gem in your Ramsey, NJ exploration.
Ramsey Free Public Library
The Ramsey Free Public Library, located at 30 Wyckoff Avenue, Ramsey, NJ 07446, is a hub for community learning and activities. The library offers a wide range of services and resources, including free eBooks and eAudiobooks, streaming services for movies, TV shows, audiobooks, and digital comics, and a unique item lending service known as the "Library of Things." The library also provides language learning resources for over 75 languages along with ESL materials, and a self check-out station and app for convenient borrowing.
Services and Collections
eBooks and eAudiobooks: Free access for your mobile device or computer.
Streaming Services: Stream thousands of movies, TV shows, audiobooks, and digital comics with no wait times.
Library of Things: Borrow unique items beyond books.
Language Learning Platform: Online lessons, classes, and resources for 75+ languages along with ESL materials.
Self Check-Out Station and App: Convenient and quick borrowing.
Events and Clubs
Pokemon Club for Tweens: An event for grades 4 & 5 to play or learn the Pokemon TCG.
Tabletop Gaming Collection: Explore new Dungeons & Dragons guides, adventures, and more.
Upcoming Highlight Events: Visit the library's Event Calendar for more details.
Contact Information
Hours of Operation
Monday to Thursday: 10am – 9pm
Friday to Saturday: 10am – 5pm
Sunday: 12pm – 4pm
Additional Resources
The Ramsey Free Public Library is not just a place for borrowing books; it's a vibrant community center that offers a wealth of resources, events, and services for people of all ages, contributing significantly to the educational and cultural richness of Ramsey, NJ.
Notable People from Ramsey, NJ
Jeremiah Fraites
Jeremiah Fraites is a renowned musician, best known as the drummer and co-founder of the popular folk-rock band The Lumineers. His musical journey with The Lumineers has led to widespread acclaim and several hit songs that have resonated with fans worldwide.
Chad Prather
Chad Prather is a celebrated comedian and internet personality. Known for his humorous take on life, politics, and societal issues, Prather's comedic insights have garnered a significant online following, making him a notable figure in the world of comedy and social commentary.
Ryan McGinley
Ryan McGinley is a distinguished photographer whose work has been showcased in various esteemed exhibitions and galleries. His unique photographic style, often featuring young people in natural settings, has earned him recognition and respect in the art world.
Tommy Sweeney
Tommy Sweeney is a professional American football player, making his mark in the National Football League (NFL). His athletic prowess and commitment to the sport have established him as a notable individual from Ramsey, New Jersey.
Other Notable Figures
Beyond these individuals, Ramsey, New Jersey, has been home to various other talented and accomplished individuals who have made significant contributions to diverse fields. The town's rich history and supportive community continue to foster talent, making it a notable location for producing individuals who make a positive impact on society.
Frequently Asked Questions
Is Ramsey NJ A Good Place to Live?
Ramsey, New Jersey is a borough in Bergen County and is considered a suburb of New York City. It is located 26 miles northwest of Midtown Manhattan. The borough has a population of 14,798 as of the 2020 census. Ramsey is known for its rich history, with the Old Stone House being a noteworthy historical site. It was originally a Dutch farmhouse and served as a tavern during the Revolutionary War. The area has a "rural ambience" with about 153 acres of land under Green Acres protection, permanently preserved as open space. The Ramsey Golf and Country Club, Finch Park, and other recreational areas offer various amenities for residents.
What is Ramsey NJ Known For?
Ramsey is known for its historical sites, particularly the Old Stone House, which dates back to the early 1700s. The borough is named after Peter J. Ramsey, a 19th-century landowner. It has a variety of recreational facilities, including the Ramsey Golf and Country Club, Finch Park, and the Ramsey Municipal Pool, offering residents various options for leisure and outdoor activities.
What is the Median Household Income in Ramsey NJ?
The median household income in Ramsey, as per the Census Bureau's 2006–2010 American Community Survey, was $111,549. The median family income was $136,475. The per capita income for the borough was $52,491. These figures indicate a relatively high-income level among the residents of Ramsey.
What Are the Popular Local Events or Festivals in Ramsey, Nj?
In Ramsey, you'll love attending the annual Ramsey Day celebration, exploring the vibrant Farmers Market, and enjoying Community Theater performances. These events encapsulate the rich local culture and history of this charming New Jersey town.
Are There Any Famous Landmarks or Historical Sites in Ramsey, NJ That Are Not Mentioned in the Article?
You haven't explored all of Ramsey yet! Dive into Ramsey's architectural influence, wander unexplored historic trails, or visit notable residents' houses for a deeper grasp of this borough's rich and often overlooked history.
What Are the Healthcare Facilities Like in Ramsey, Nj?
You'll find high-rated hospitals in and around Ramsey, NJ. They offer a range of medical specialties and reliable emergency services. It's assuring to know that quality healthcare is easily accessible in your area.
How Does the Cost of Living in Ramsey, NJ Compare With the National Average?
In Ramsey, NJ, you'll find the cost of living above the national average. Housing market prices are high, but they reflect exceptional education quality and reasonable transportation costs to major hubs like NYC.