Dumont NJ is a vibrant and growing town with a lot to offer. From its highly rated schools to its diverse population, Dumont is a popular destination for families and individuals looking for a new home. With our extensive knowledge of the Dumont area, we are here to help you find your dream home and guide you through every step of the buying process. Whether you're interested in Dumont nj homes for sale, the quality of its schools, or the diverse population that calls Dumont home, we have all the information you need to make an informed decision.
Dumont is a borough in Bergen County, New Jersey. It is located approximately 10 miles northwest of New York City and is known for its close-knit community and excellent quality of life.
As of the 2020 census, the population of Dumont NJ was approximately 18,000 residents. The median household income in Dumont is approximately $108,000, which is higher than the state average. The town is made up of a diverse mix of families and individuals, making it a welcoming and inclusive community.
Dumont NJ has a rich history, with roots dating back to the 1700s. It was originally a farming community before becoming a popular destination for city dwellers looking to escape the hustle and bustle of city life. In the early 1900s, Dumont saw a wave of growth and development, which led to its incorporation as a borough in 1906. Since then, Dumont has continued to evolve and grow, becoming a thriving community that offers a unique blend of urban conveniences and small-town charm.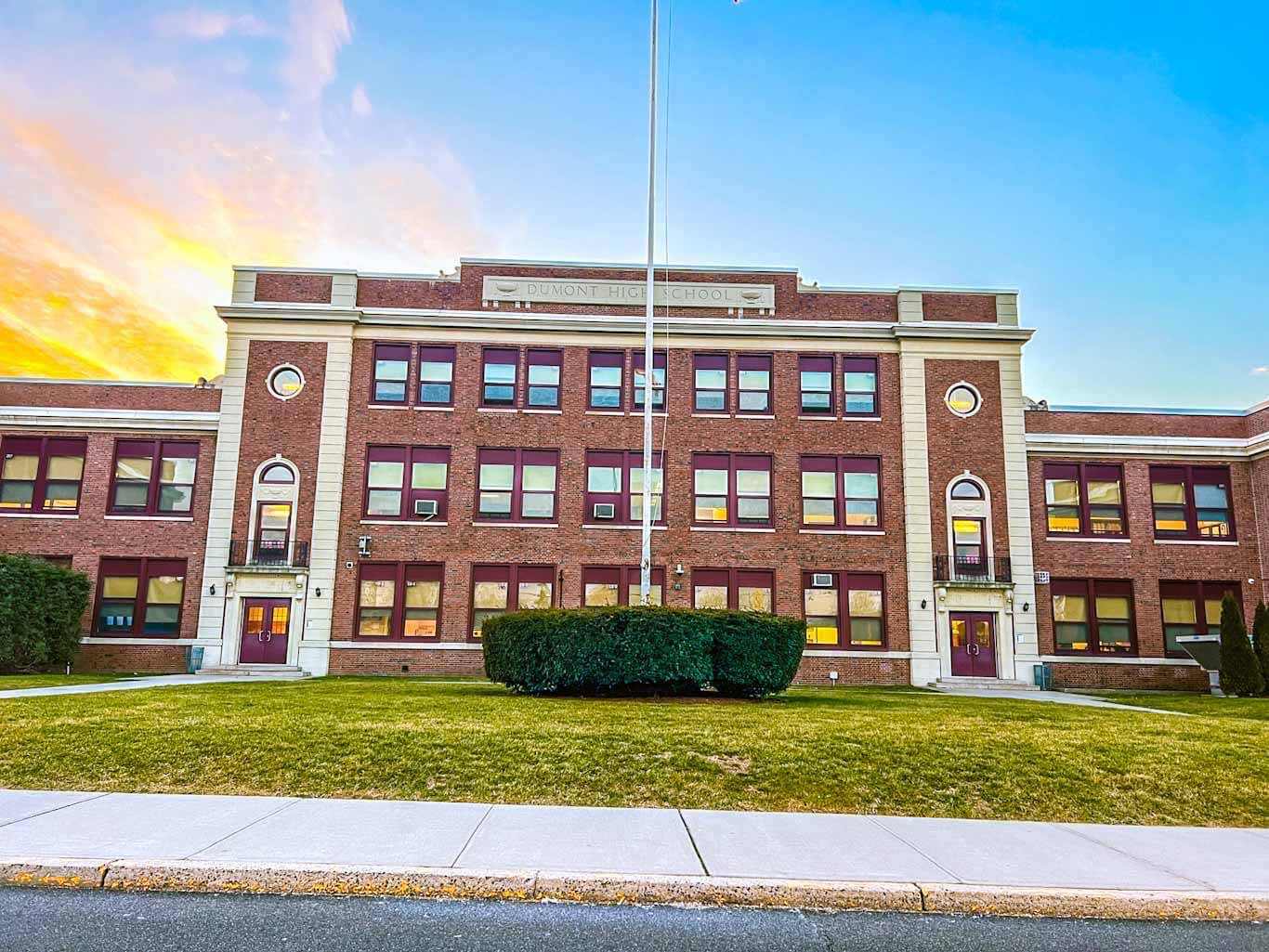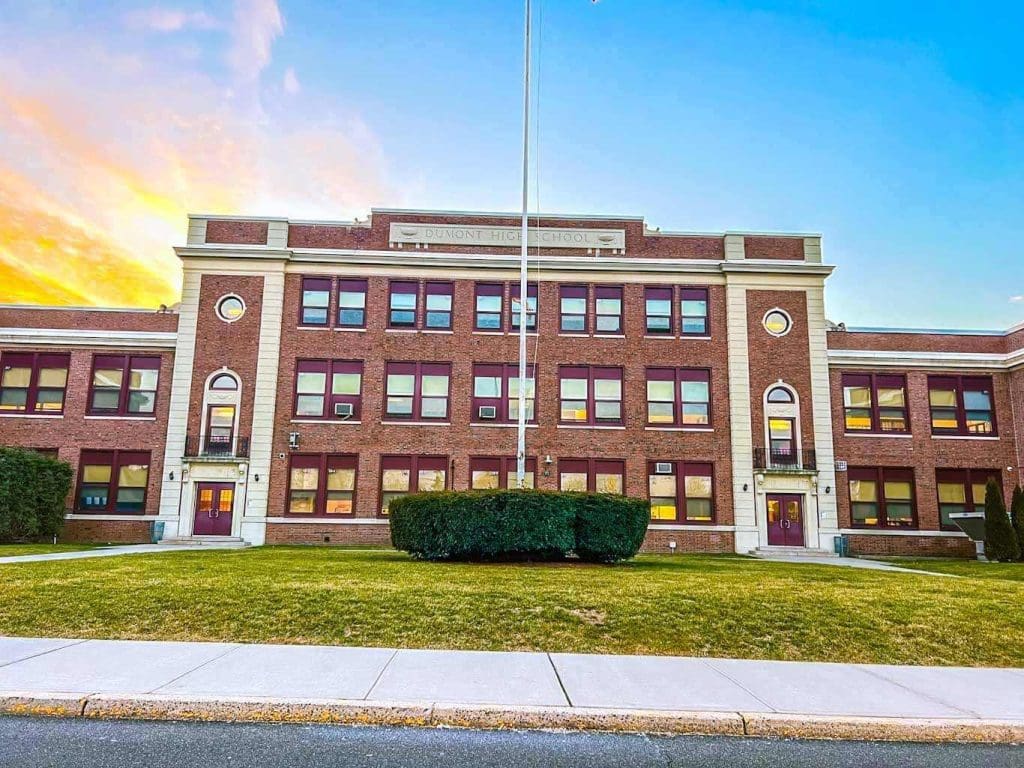 Dumont NJ Schools
The Dumont Public Schools serve the students of Dumont, New Jersey and are dedicated to providing a high-quality education for all students. The district consists of three elementary schools (grades K-5), one middle school (grades 6-8), and one high school (grades 9-12). The district is committed to providing a safe and supportive learning environment where students can grow and develop into successful, lifelong learners. In addition to a strong academic curriculum, the Dumont Public Schools offer a range of extracurricular activities, including sports, music, and clubs, to help students explore their interests and talents. With a talented and dedicated staff and a supportive community, the Dumont Public Schools are a great choice for families looking for a top-notch education for their children.
The Dumont Public Schools work in close partnership with the community to provide a high-quality education for all students. From the district's commitment to excellence to its active engagement with parents, it is evident that the Dumont Public Schools are a source of pride for the community. The district's mission is to provide a safe and nurturing environment that fosters academic excellence, creativity, critical thinking and a lifelong love of learning.
Elementary Schools
Dumont Public Schools is a district that values providing a high-quality education to all of its students. The district has four elementary schools – Selzer, Grant, Lincoln, and Honiss – each of which is dedicated to ensuring the success of its students.
Selzer School offers a supportive and inclusive learning environment that encourages students to reach their full potential. In addition to a rigorous academic curriculum, Selzer provides opportunities for students to explore their interests through various extracurricular activities.
Grant School emphasizes the importance of critical thinking, problem solving, and collaboration in its academic programs. Grant offers a variety of special education services and resources to support students with diverse needs and learning styles.
Lincoln School provides a safe and supportive learning environment for students to grow and develop both academically and socially. The school is committed to providing a high-quality education that prepares students for success in middle and high school.
Honiss School prides itself on its commitment to creating a dynamic and engaging learning environment. Honiss offers a variety of programs and services that support students in reaching their full potential, including special education services, counseling, and a strong focus on the arts.
In addition to a strong academic foundation, Dumont's elementary schools provide students with a wealth of experiences and opportunities that allow them to explore their interests, develop critical thinking and problem-solving skills, and make lasting connections with their peers and teachers.
Dumont High School
Dumont High School is a proud member of the Dumont School District, whose mission is to be a hub of learning and inspiration for the community. This school is dedicated to providing its students with a quality education through formal and informal learning opportunities. The faculty and staff are committed to forming and maintaining a strong partnership with all stakeholders, including students, parents, and the greater community.
At Dumont High School, students are encouraged to be life-long learners, developing the skills and knowledge needed to become productive and responsible members of society. The school offers a wide range of academic programs, extracurricular activities, and support services to help students achieve their full potential. Whether students are interested in athletics, arts, or academics, they will find opportunities to grow and excel at Dumont High School.
By fostering a positive and supportive learning environment, Dumont High School is committed to helping its students reach their goals and aspirations. Whether students are preparing for college or entering the workforce, the school is dedicated to ensuring their success and providing them with the tools and resources needed to succeed.
Dumont High School offers a diverse range of clubs and activities to its students, catering to a wide range of interests and academic areas. The school has an Art Honor Society, Class Clubs for all grade levels, a Cheerleaders club, Color Guard, Debate Club, Ecology Club, Forensics Team, Italian Honor Society, Lighting Crew, Marching Band, Math Team, Media Club, Mu Alpha Theta, National Honor Society, PALS (Peers as Leaders), Peer Mediation, Periscope (school newspaper), Pride Alliance, Reveries (yearbook), School Musical/Drama, S.O. Night, Spanish Club, Spanish Honor Society, and Stage Crew. These clubs provide opportunities for students to explore their passions, develop new skills, and form connections with others who share their interests.
Dumont NJ Parks
Dumont, NJ boasts a variety of parks and recreation facilities, offering residents and visitors a range of activities to enjoy. From ballfields to playgrounds, tennis courts to picnic areas, there is something for everyone. One of the highlights is Veterans Memorial Park, which features a playground, picnic area, pavilion, tennis courts, basketball courts, volleyball, and ballfields. Other parks, such as Moore Park and Sorosis Park, provide locals with opportunities for outdoor play, relaxation, and recreation. Whether you're looking for a place to host a family gathering, play with your children, or participate in sports activities, Dumont has you covered. With so many options available, it's easy to see why parks are a significant part of life in this community.
Dumont offers a wide variety of recreational activities to residents.  For kids there are recreational sports including Dumont Little League, Dumont Girls Softball, Dumont Football, Dumont Soccer, Dumont Basketball, Dumont Roller Hockey, and the Dumont Swim Team.
Veterans Memorial Park
Pershing Street at Davies Avenue
Facilities: Babe Ruth Field; Tee Ball Field; Major & Minor Little League; Farm Division Baseball; Jr. Football; Soccer; Tennis Courts; Basketball Courts; Volleyball
Bedford Field
Bedford Road, between Barbara Road & White Beeches Drive (park of McGaw Park)
Facilities: Adult Softball; Men's Football
Dawn M. Totten Memorial Field
Johnson Avenue, between Columbia Avenue & Locust Avenue
Facilities: Girls' Softball Field; Sugar & Spice Field
Gina's Field
Aladdin Avenue & Armour Place
Facilities: Girls' Softball
Twin Boro Field
Dance Boulevard & Ralph Dizzini Drive
Facilities: Roller Hockey Rink; Men's Softball; Men's Flag Football; Soccer Parks & Playgrounds
Berkley Park
Berkley Place, between Barbara Road & White Beeches Drive (part of McGaw Park)
Facilities: Park; Playground; Tennis Courts
Dawn M. Totten Memorial Park
Johnson Avenue & Locust Avenue
Facilities: Park; Playground; Ballfield
Christopher DeAngelis Park
Summit Avenue & Lenox Avenue
Facilities: Park; Playground
Dervitz Park
Dance Boulevard & 2nd Street
Facilities: Park; Playground; Gina's Field
Firefighters Park
Dakota Avenue & Cherokee Street
Facilities: Park; Playground
Linden Avenue Park
W. Linden Avenue & Sunset Street
Facilities: Park; Playground
McGaw Park
Bedford Road, between Barbara Road & White Beeches Drive
Facilities: Park; Playground
Moore Park
Moore Avenue & Lafayette Avenue
Facilities: Park; Playground
Charlie O'Connor Park
Lafayette Avenue, just south of New Milford Avenue
Facilities: Park; Playground; Basketball Hoop
Sorosis Park
Park Avenue & W. Quackenbush Avenue
Facilities: Park; Playground; Bocce Ball Court
Wareham Road Park
Wareham Road & Avon Lane
Facilities: Park; Playground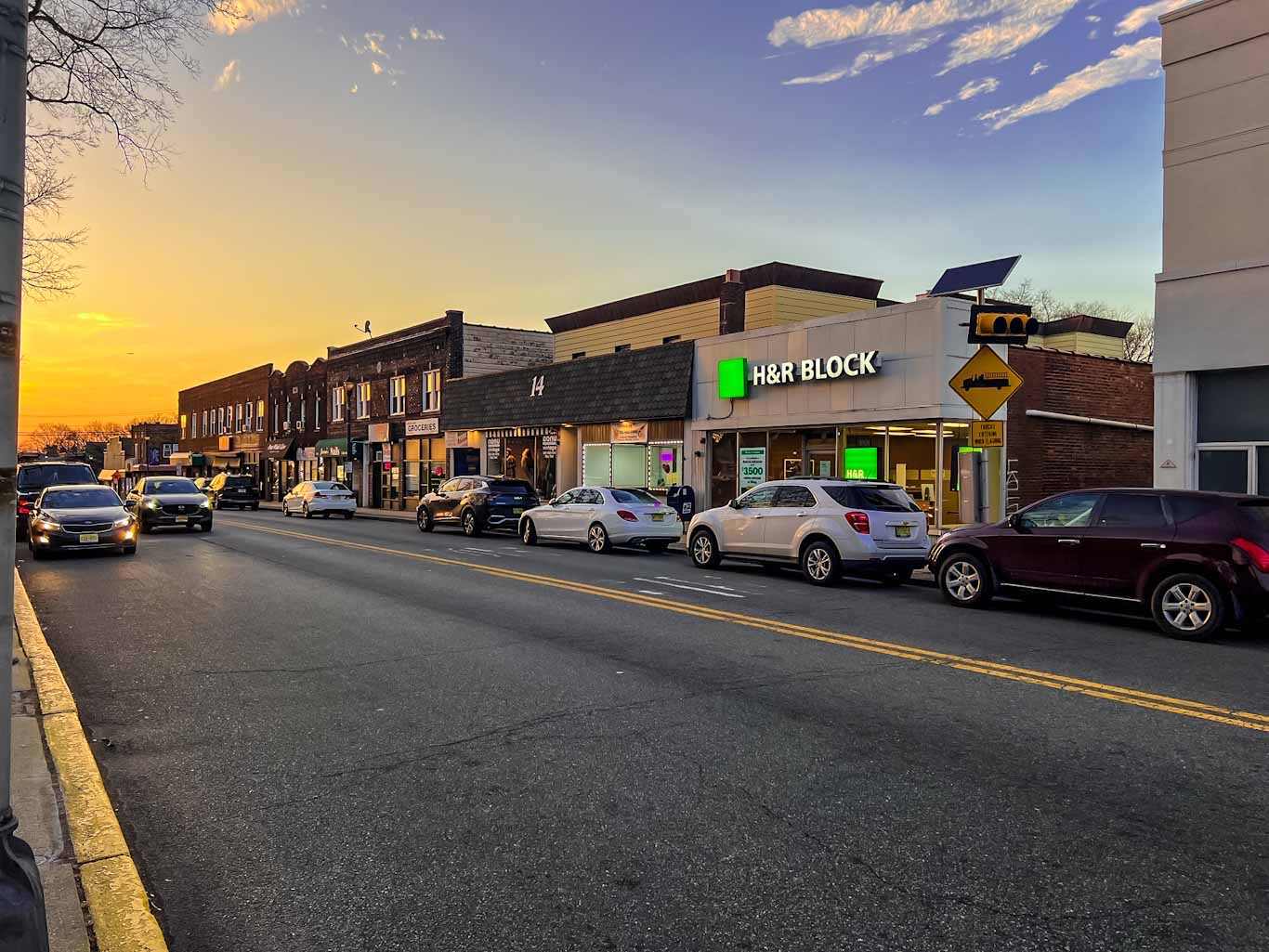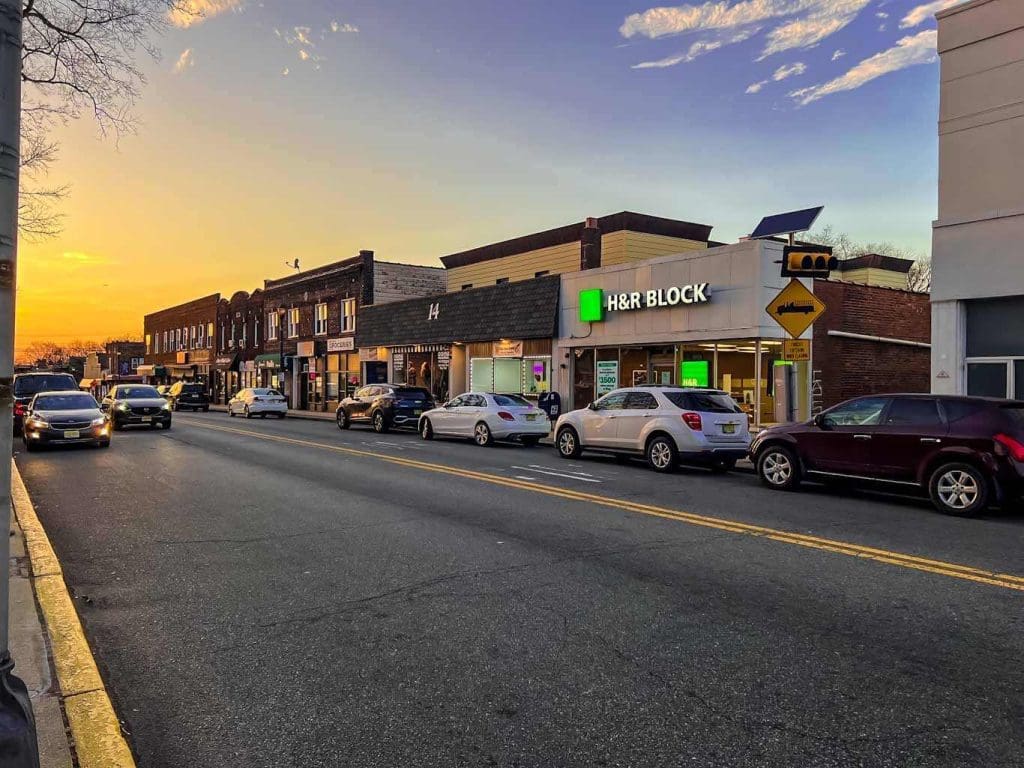 Dumont NJ Yearly Events
Dumont Day
Dumont Day, held in early September, is a celebration of all things Dumont.  With fireworks, beer garden, live music, rides, games and assorted vendors is an event not to missed.  the event is held yearly at Veterans Memorial Park and also features information about the borough from borough officials.
Memorial Day Parades & Services
The Memorial Day Parade & Services is another time honored tradition in Dumont.  The days starts with prayer and memorial services in the morning followed by the Memorial Day parade and concluding with a ceremony at Veterans memorial Park.
Winter Festival
The Dumont Winter Festival is held in early December and is a highlight of the holiday season in town.  The event features hay rides, train rides, holiday music and treats, a petting zoo, and the holiday tree lighting.  But most anticipated of all is the arrival of Santa with Dumont's bravest aboard a Dumont fire truck!
Halloween Festival
A great event for the kids to show off their costumes the Halloween Festival is held in late October.  It features a Halloween parade and costume contest and surely some treats for the kids.
Dumont NJ Police Department
The Dumont Police Department is dedicated to providing top-notch law enforcement services to the residents of Dumont, NJ. With a team of 31 highly trained and experienced officers, the department works around the clock to ensure the safety and security of the community. The officers are stationed at the Borough Hall and respond promptly to all emergency calls and requests for assistance.
In addition to the full-time officers, the Dumont Police Department also has a team of volunteer reserve officers who assist in various community outreach and enforcement efforts. This blend of full-time and volunteer personnel allows the department to offer comprehensive coverage and response times, ensuring that residents receive the prompt attention they need in any situation.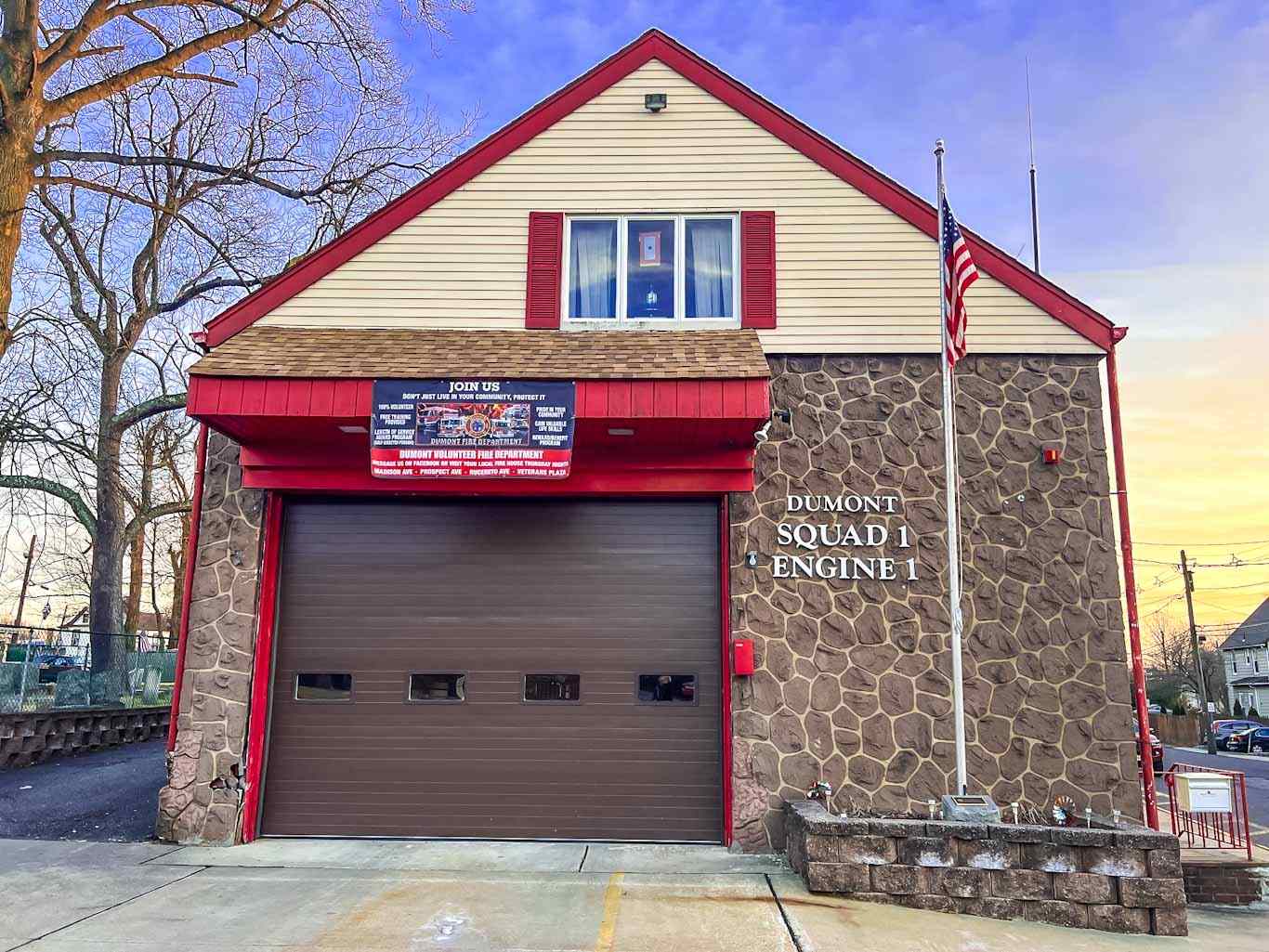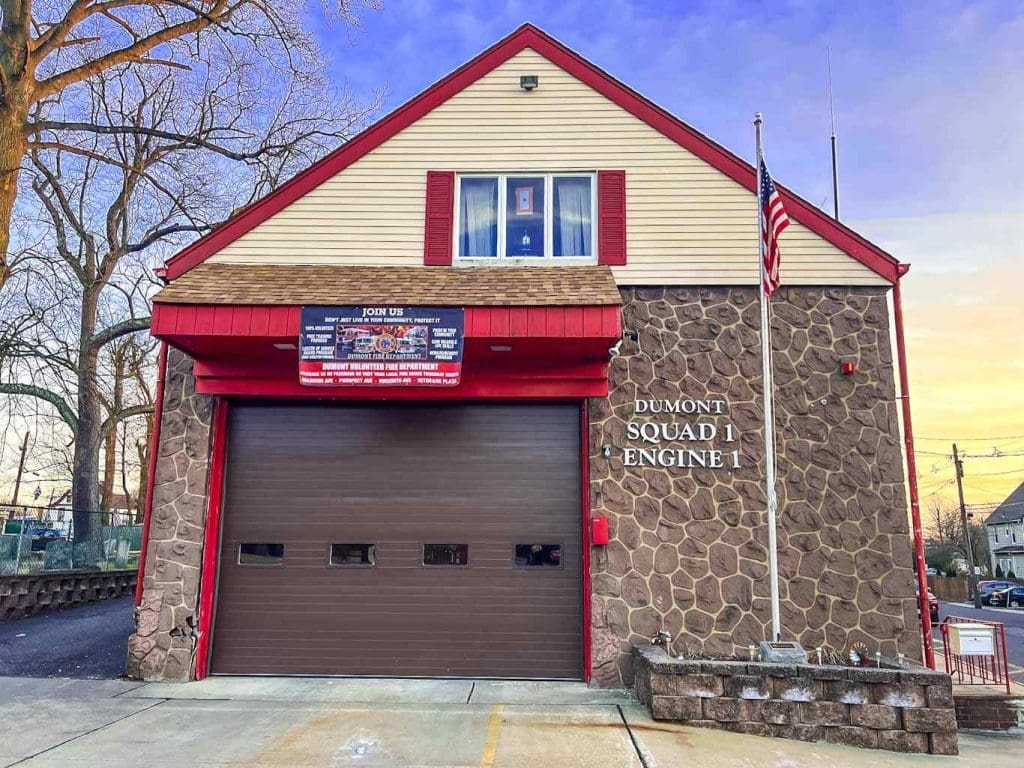 Dumont Volunteer Fire Department
The Dumont Volunteer Fire Department is a crucial part of the community, providing essential services to ensure the safety of the residents. With approximately 80 dedicated volunteers at three fire stations, the department is well equipped to handle emergencies. Their quick response time and commitment to the community is evident by the over 300 calls they respond to every year. Whether it is a house fire, a car accident, or a natural disaster, the Dumont Volunteer Fire Department is always ready to respond and help keep the community safe. They are a shining example of the selfless spirit and dedication of volunteer organizations, and play a vital role in making Dumont a great place to live.
Dumont Volunteer Ambulance Corps
The Dumont Volunteer Ambulance Corps (DVAC) is a crucial component of the town's emergency response network. For over 80 years, the organization has been staffed entirely by volunteers who are dedicated to providing top-notch medical services to the residents of Dumont. Despite the fact that they volunteer their time, the members of the DVAC are highly trained and experienced professionals who hold themselves to the highest standards of care. This is reflected in their rigorous training, which exceeds that of many paid organizations in New Jersey. With members including EMTs, nurses, doctors, and other healthcare professionals, the DVAC is well equipped to handle a wide range of medical emergencies. And with an impressive response rate of 300 calls per year, the organization plays a vital role in ensuring the health and safety of the people of Dumont.

Dixon Homestead Library – Dumont Public Library
The Dixon Homestead Library is dedicated to serving the diverse needs of the local community. It aims to provide resources and services that cater to the changing demands for education, culture, recreation, and information. The Library is a place for lifelong learning and supports this goal by offering equal and open access to ideas and information for all members of the community. Whether you're looking to improve your knowledge, stay up-to-date on current events, or simply find a quiet place to read, the Dixon Homestead Library is the ideal place for you.
The Dumont Public Library provides its patrons with access to a range of digital resources and services through their library card. These include Hoopla, a streaming media service that offers movies, music, audiobooks, ebooks, comics, and TV shows with no waiting time, Creativebug, an online platform for art and craft classes, World Book Online, a digital version of the encyclopedia, Overdrive and Libby, services that provide a wide variety of eBooks, eMagazines, and eAudiobooks, and Job & Career Accelerator by EBSCO LearningExpress, which offers job and career help. The library's services are supported on various devices, including smartphones, tablets, PCs, and eReaders. Additionally, the library provides access to JerseyClicks, a statewide portal for New Jersey residents that features full-text databases covering various subjects.
Dumont Swim Club
The Dumont Swim Club, established in 1979, is a great destination for families to spend the summer. With a 25 meter L-shaped crystal clear pool and beautifully manicured grounds, it provides a safe and affordable way to cool off during hot summer days. The club also offers free swim lessons, BBQ grills, a full-service snack bar, WiFi access, and a Swim & Dive Team. Members can enjoy a fantastic summer with plenty of family-oriented events hosted by the club from Memorial Day to Labor Day.
The Dumont Swim Club offers a swim and dive team for all children who are members of the club.  Practices and meets are held in June and July.  The teams are a great way for children to improve their swimming and stay active in the summer.  the club also offers swim lessons for kids of all ages.
Dumont Restaurants
Dumont NJ is home to a diverse mix of places to eat that will satisfy any appetite.  Many of these establishments can found along the downtown area along Washington Avenue but they are available throughout the borough.  A few of our favorites are Grant Street Cafe, Fink's BBQ and the Dumont Crystal Diner.
If you a fan of Barstool Sports 1 Bite Challenge you may have already heard of Grant Street Cafe as they scored a well earned 8.2 on the show.  They are known as a neighborhood bar and restaurant and for their thin crust pizza and their mussels.  Come in for their special nights for discounts on entrees like Tuesday pizza night where pies are cheap!  Their menu has a ton of options from sliders to salads to an awesome hot pretzel.
Fink's BBQ Smokehouse is another longtime staple that is perfect for the BBQ lover.  Run by local pitmaster Dave Finklestein Fink's menu is loaded with delicious meat options like chicken, pulled pork, and ribs.  But don't worry there are sides and salads as well!
A trip to Dumont wouldn't be complete without a trip to the oldest diner in Bergen County and one of the oldest in the state…the Dumont Crystal Diner.  This classic diner is a flash of history and just what you would expect from a 100 year old diner.  With diner classics on the menu, a friendly owner who is always up for a chat, and nostalgia on the walls this is definitely a great place to visit.
Dumont NJ Real Estate
Dumont has a diverse stock of homes from modest cape cods to new construction homes with all of the modern amenities.
In 2022 160 single family homes sold for an average price of $518,026 and a median value of $503,000.  Both of these numbers are well below the average in Bergen County making Dumont a reasonably priced town.
The average rent in 2022 was $ 2,335 which is a number that has been rising along with home values over the past years.
Homes for Sale in Dumont NJ
Commuting to NYC
Commuting to New York City from Dumont is a necessity for many local residents so understanding your options is imperative for any commuter.  You have two main options for commuting from Dumont: car and bus.  Your decision on which is best will depend on your final destination, availability of parking at your destination, time of departure, and your budget.
Driving to Manhattan you will have three main methods of crossing the Hudson River: the George Washington Bridge, Holland Tunnel, and Lincoln Tunnel.  Each will take you to different section of Manhattan and beyond so look at where you need to be to decide which to take.  As stated earlier a big consideration for whether you should drive will depend on parking availability.  many buildings in New York with have either no parking or parking that can be quite pricey.  You also need to take into account the cost of the river crossings which as of 2023 were between $12.75 and $17 depending on the time you cross and whether you use EZ Pass.
Bus Service from NJ Transit is a more economical and practical method of commuting to New York City.  The NJ Transit 177 bus will take you from Washington Avenue to Grand Central Station and will take about 44 minutes.  From there you can connect with train service, subway, or other modes of transportation to get to your final destination.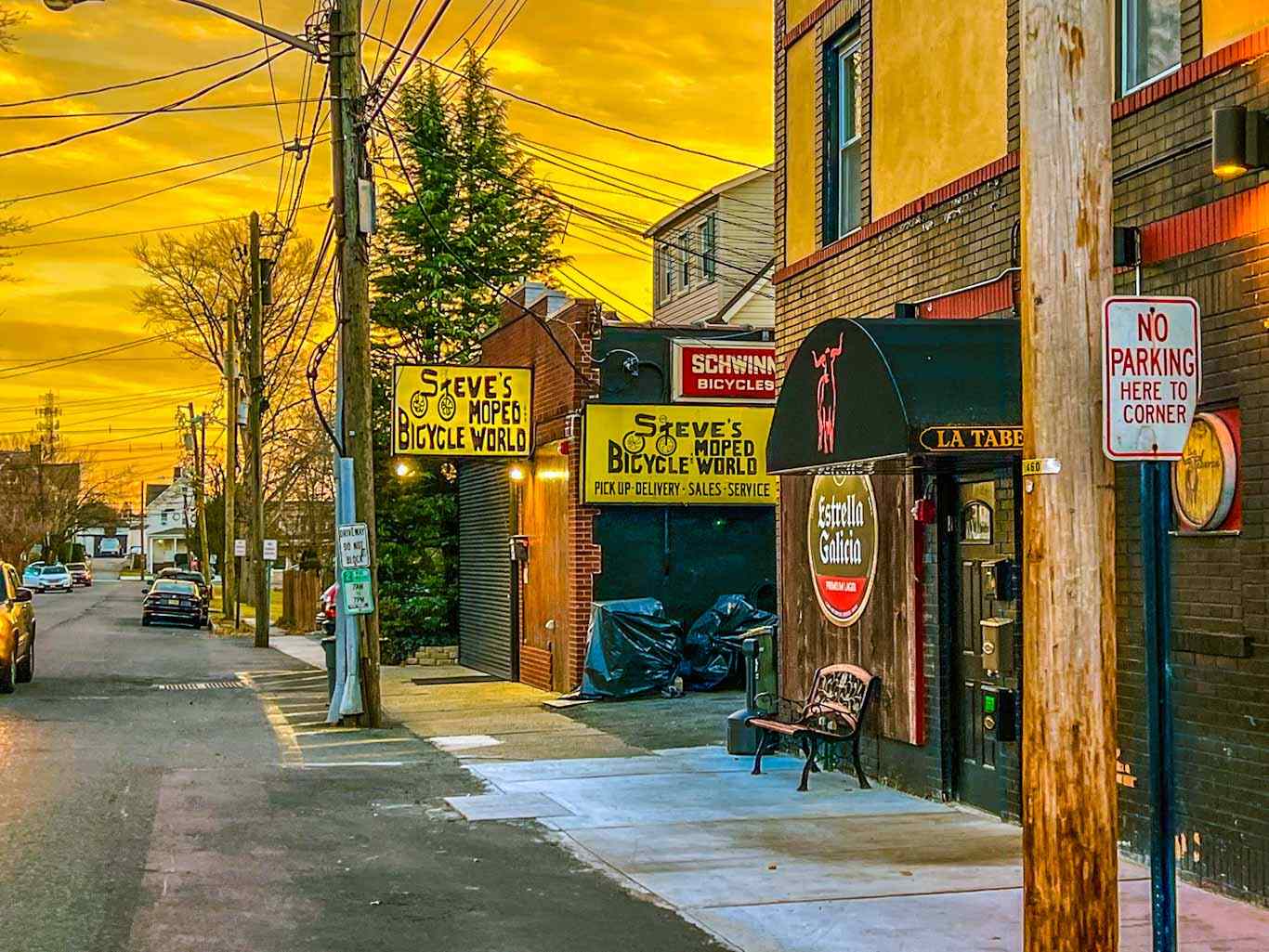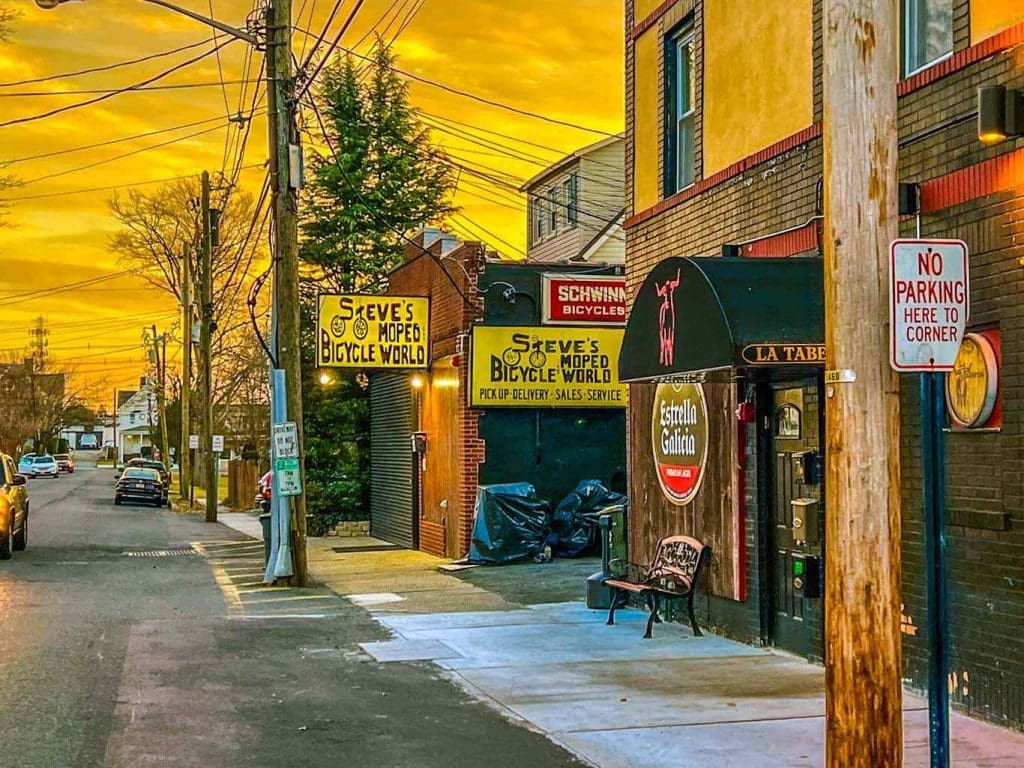 Dumont NJ History
Dumont, formerly known as the Borough of Schraalenburgh, was officially named after its first mayor, Dumont Clarke, in 1898. The land was originally inhabited by the Tappan Indians and was granted to David Des Martes, a French Huguenot, in 1677. With the arrival of railroads in the Northern Valley area after the Civil War, Dumont saw a surge in population and was incorporated in 1894.
During World War I, Camp Merritt was established along the eastern border of Dumont, bringing an influx of businesses and soldiers. After the war, Dumont became a quiet, residential town again with modern amenities like city water, electric streetlights, and sewers being introduced. The Dumont Police Department was formed in 1921, and today it has a staff of over 30. The borough also relies on dedicated volunteers to man its fire department and ambulance corps.
Dumont's public school system started with a one-room school house in 1800, and today it educates over 2,000 students in five schools, including Lincoln, Charles A. Selzer, Grant, Lovell J. Honiss, and Dumont High School.
Camp Merritt
Camp Merritt was a World War I military base located in Dumont and Cresskill, New Jersey. Established in 1917, it had the capacity to accommodate 38,000 troops and was one of three camps under the control of the New York Port of Embarkation. Troops were transported from Camp Merritt to Europe via two routes: by local railroads heading south, or by marching in groups of 2-3,000 men to Old Closter Dock, where they boarded ferryboats to the Hoboken piers for final embarkation. Approximately one million of the four million troops sent to the Western Front during WWI passed through Camp Merritt. The camp was decommissioned in 1919 after the war ended.
The Camp Merritt monument is a 66.6-foot tall granite obelisk located at the intersection of Madison Avenue and Knickerbocker Road in Cresskill and Dumont. The obelisk, modeled after the Washington Monument, serves as a memorial to those who passed through Camp Merritt during World War I. The monument is inscribed with the names of the 578 individuals who died at the camp due to the 1918 worldwide influenza epidemic. A relief sculpture of a helmeted soldier, sculpted by Robert Ingersoll Aitken, adorns one side of the base of the monument. The monument was dedicated on Memorial Day, May 30, 1924, with General John J. Pershing giving the dedication address to an estimated crowd of 20,000 people.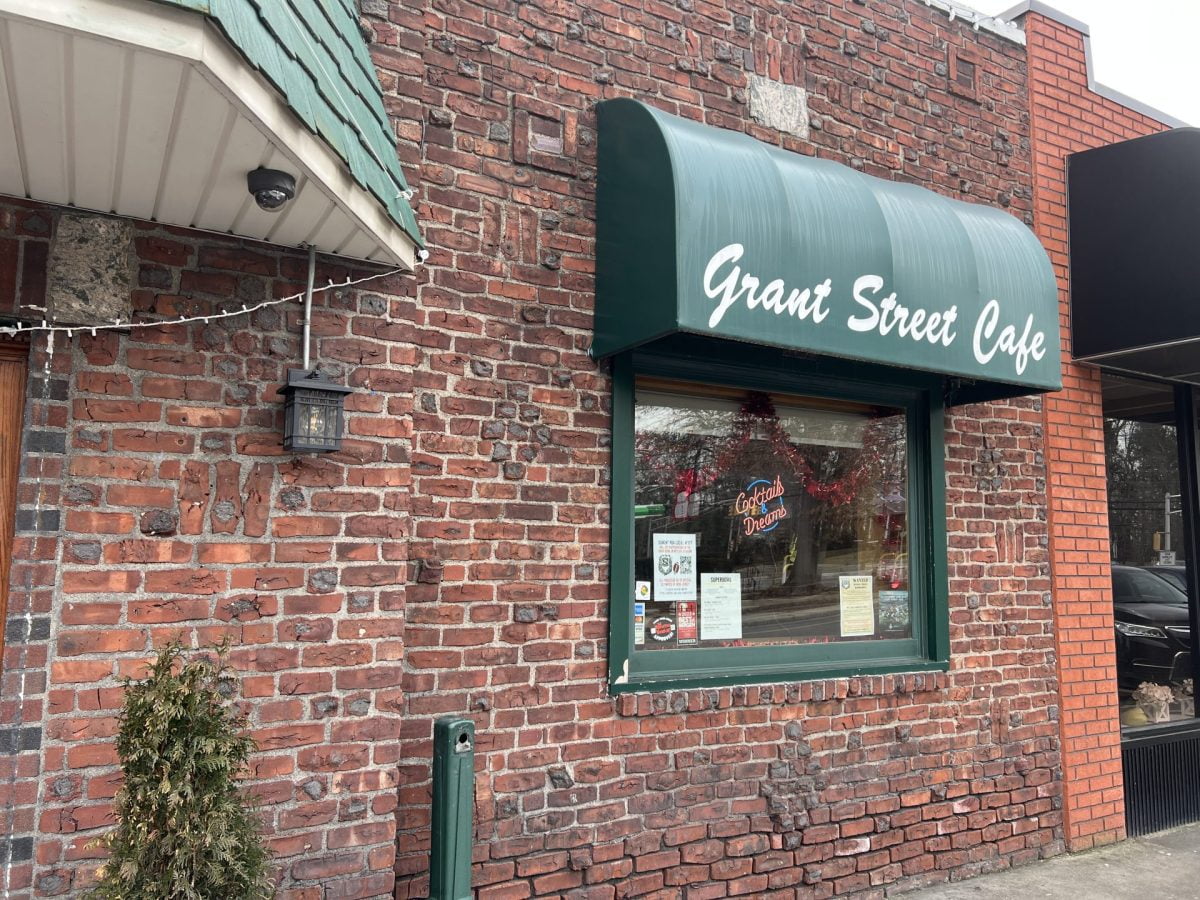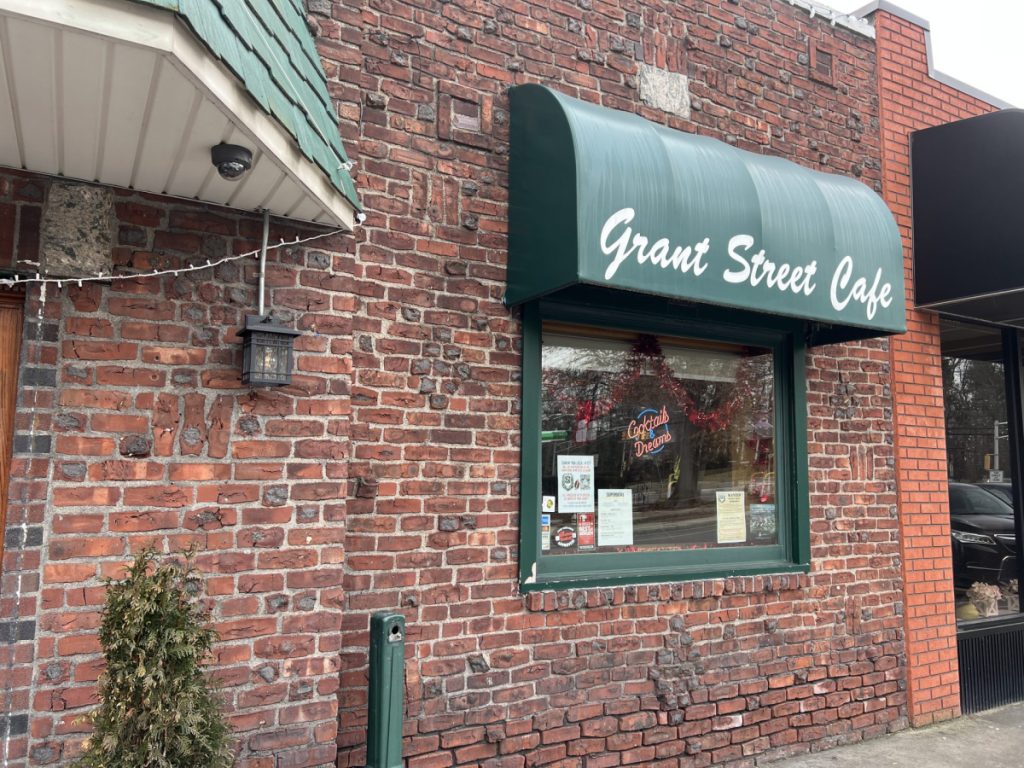 Is Dumont NJ a Good Place to Live?
When it comes to quality of life, Dumont, NJ is considered one of the best places to live in Bergen County. The town offers a safe and welcoming community with excellent schools, a variety of community amenities, and easy access to New York City.
The Dumont school district is highly regarded, with several top-rated schools that offer a challenging and supportive learning environment for students. Additionally, the town has a low crime rate and is considered a safe place to live, giving residents peace of mind when it comes to their family's safety.
In terms of community amenities, Dumont has a lot to offer. From local parks and recreational facilities to shopping and dining options, there's something for everyone in Dumont. Additionally, the town's close proximity to New York City means that residents have access to all the cultural and recreational opportunities that the city has to offer.
When compared to other nearby towns, Dumont stands out for its excellent schools, safe community, and high quality of life. While the town's high cost of living and property values may not be for everyone, those who can afford to live in Dumont will find that the town offers a unique blend of urban conveniences and small-town charm that is hard to find elsewhere.
Surrounding Towns of Dumont NJ
Dumont is located in Bergen County, NJ and is surrounded by several other towns that offer a similar quality of life and proximity to New York City. Here's a look at some of the surrounding towns and what they have to offer:
While each of these towns has its own unique charm and attractions, they all share a similar quality of life and proximity to New York City. When compared to Dumont, these towns offer a similar quality of life at a slightly lower cost of living. However, each town also has its own challenges and trade-offs, so it's important to carefully consider what you're looking for in a community before making a decision.
Dumont, NJ is a great place to live with a high quality of life, excellent schools, and a tight-knit community. Whether you're a young family looking for a safe and convenient place to raise your children, or a retiree looking for a peaceful and quiet place to call home, Dumont has something to offer.
North Jersey Partners is the best choice for buying a home in the Dumont area, thanks to our experienced and knowledgeable real estate agents who have a deep understanding of the local market. We are dedicated to helping our clients find the perfect home in the perfect community, and we will work tirelessly to make that happen.
So, if you're looking for a great place to live in New Jersey, consider Dumont and the surrounding towns. With their high quality of life, excellent schools, and close proximity to New York City, these communities have something for everyone. Contact North Jersey Partners today to start your journey to your next home!
Frequently Asked Questions
What is Dumont, NJ known for?
Dumont, NJ is known for being a small, tight-knit community located in Bergen County, NJ. It is known for its excellent schools, high quality of life, and close proximity to New York City.
How is the cost of living in Dumont?
The cost of living in Dumont, NJ is higher than the national average, but it is relatively affordable compared to other towns in Bergen County, NJ. The median household income in Dumont is higher than the national average, which helps offset the higher cost of living.
What are the best schools in Dumont, NJ?
Dumont has a highly regarded school district, with several highly ranked public schools. The town is known for its excellent schools, and families with children often choose to live in Dumont for this reason.
What is the safety like in Dumont, NJ?
Dumont is a safe community with low crime rates, making it a great place to raise a family. The town is known for its tight-knit community, where neighbors look out for one another.
What are the nearby towns to Dumont, NJ?
Dumont is surrounded by several small towns in Bergen County, NJ, including Bergenfield, New Milford, and Teaneck. These towns are known for their high quality of life, excellent schools, and close proximity to New York City.
Does Dumont Have A Preschool Program?
Yes, Dumont offers a preschool program! The Dumont Public School District has created a fee-based preschool inclusion program designed specifically for three and four year olds. This cutting-edge program will provide a child-centered learning environment that offers your child the tools and support they need to develop important learning outcomes, as well as form and maintain meaningful social relationships with other children. This school year, the program will be open to three year-olds, unless some of the four year-olds enrolled do not return.
The program will take place at Selzer School, with three sessions offered daily, including one in the morning and two in the afternoon. The curriculum is based on The Creative Curriculum for Preschool® and aligned with New Jersey's Preschool Teaching and Learning Expectations: Standards of Quality.
For parents interested in enrolling their child in the program, five days of tuition per week (morning or afternoon session) will cost $2,625 for the 2022-2023 school year. Snacks are included in the price of tuition.
Does Dumont offer full day kindergarten?
Yes, Dumont Public Schools offer full day kindergarten at all of its elementary schools.  Kindergarten follows the same schedule as other grades.
Explore Living in Dumont NJ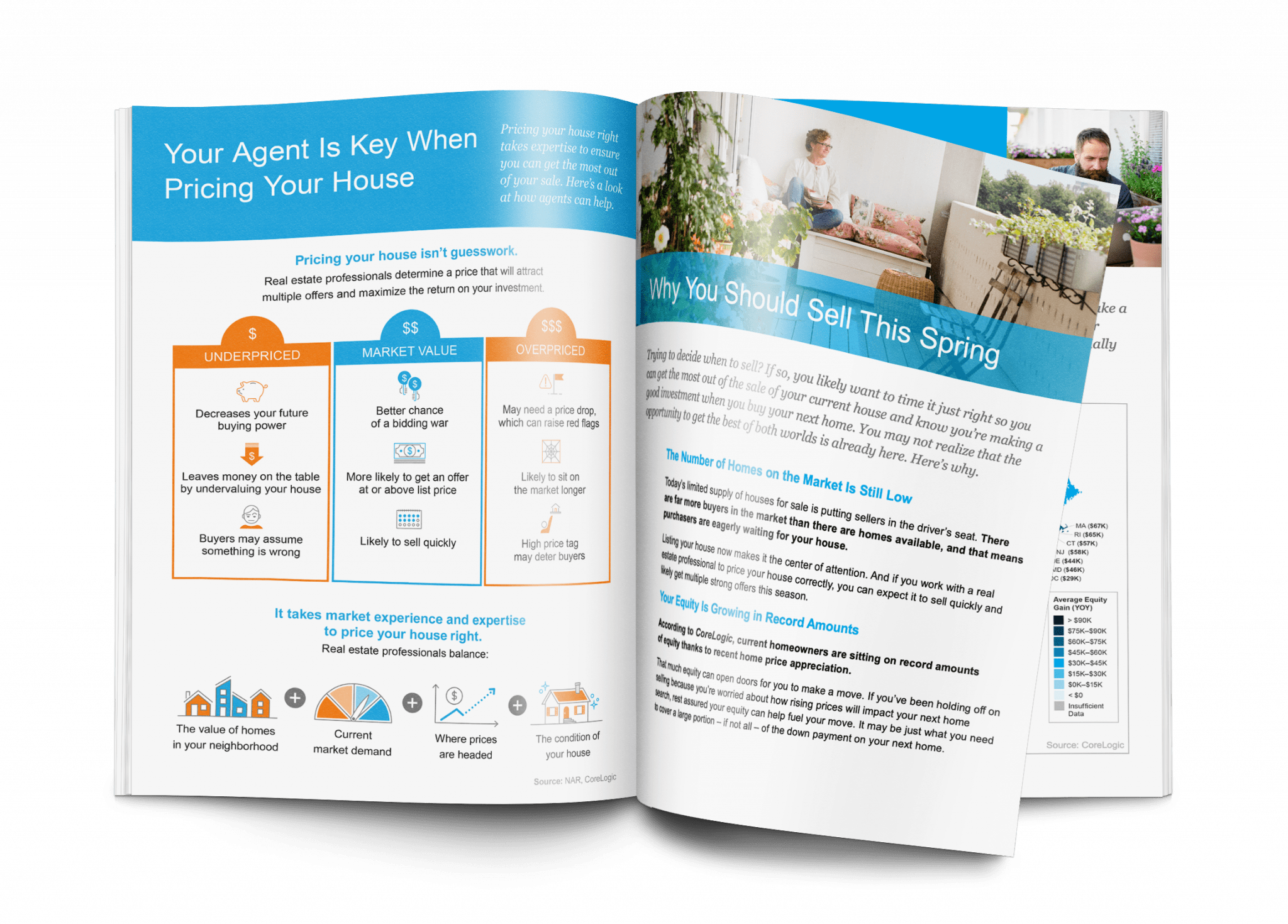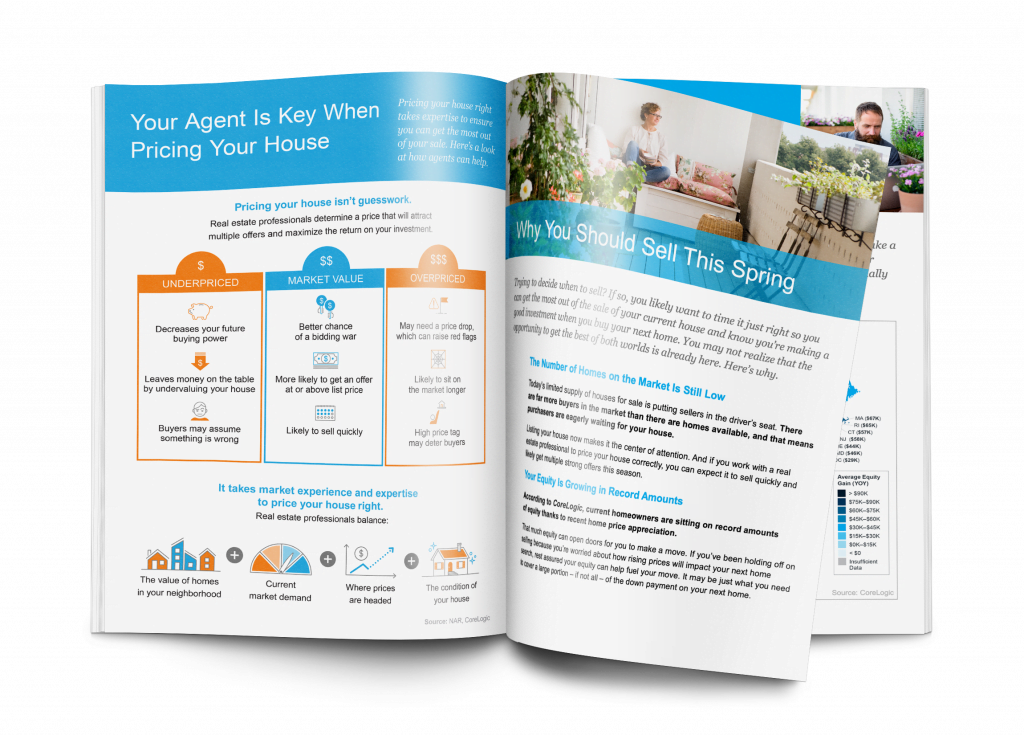 Things to Consider When Selling a Home
Our Free Home Seller Guide will walk you through the process of selling a home and give you valuable insight into the current real estate market.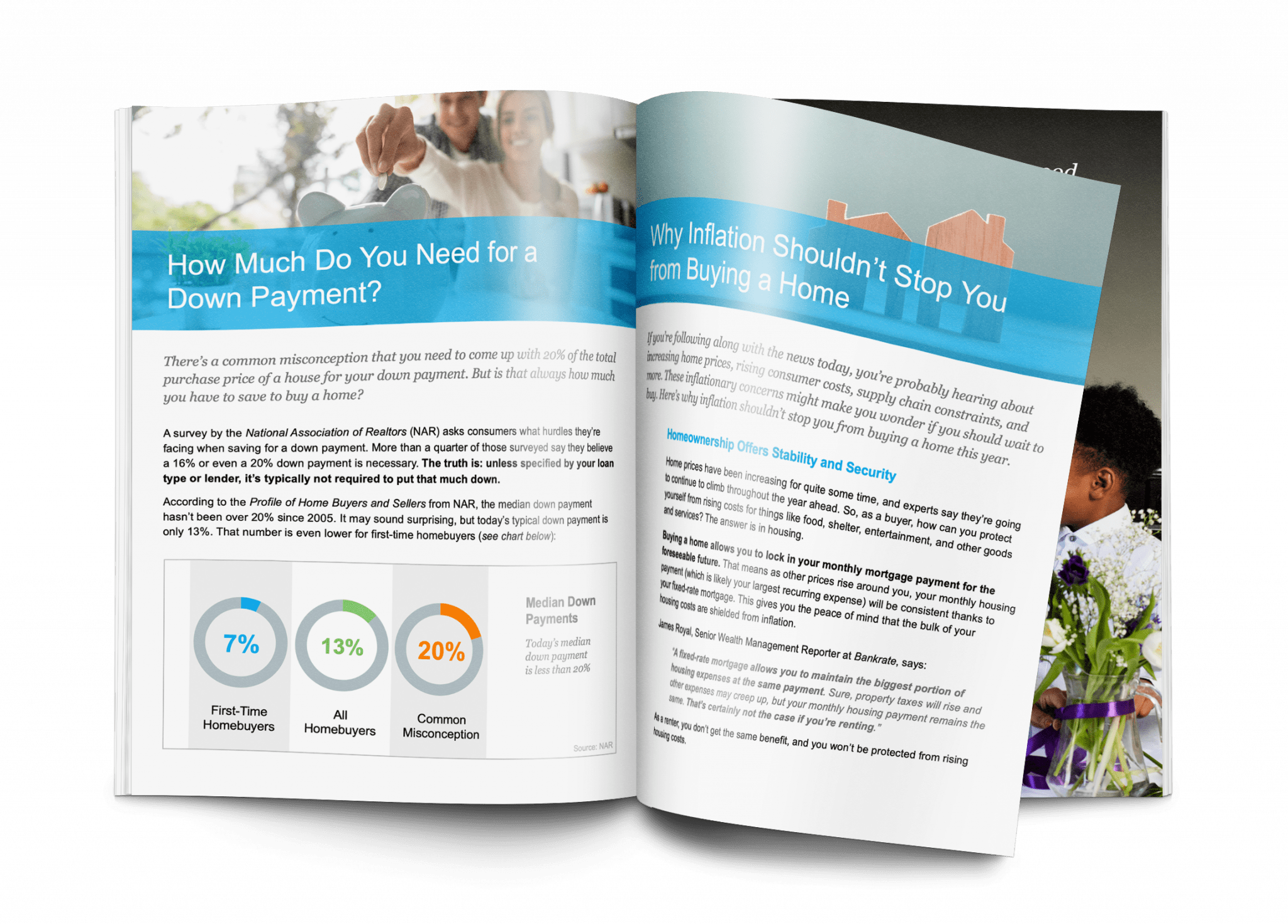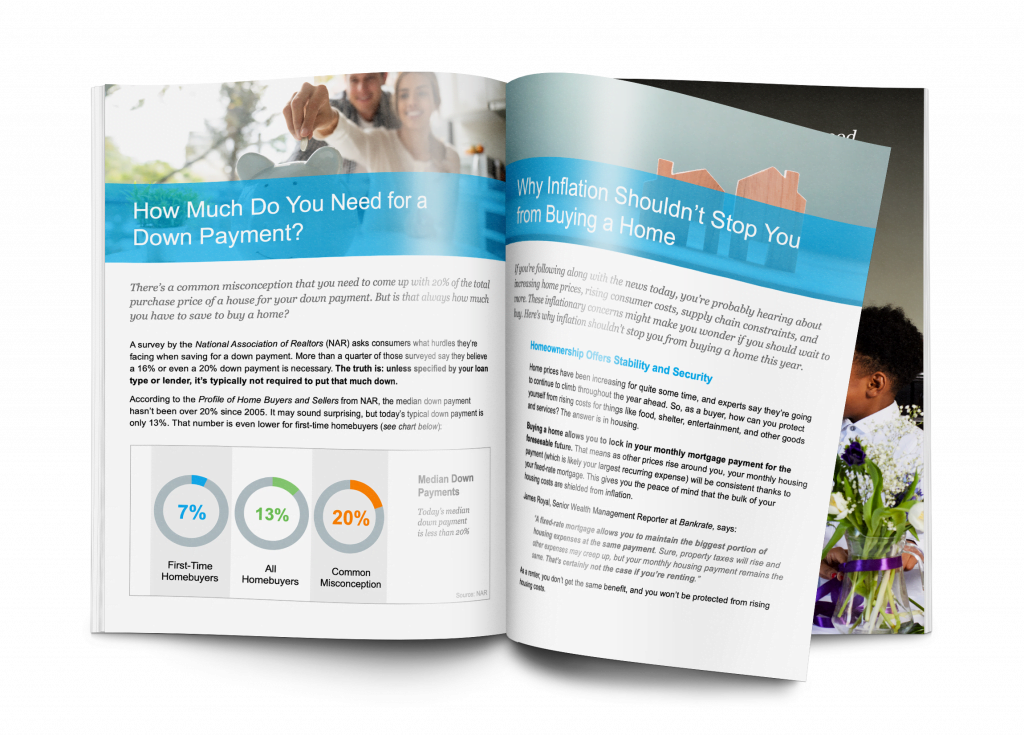 Things to Consider When Buying a Home
Buying a home doesn't have to be stressful.  With Home buyers Guide you will learn the process of buying a home and what is happening in the market.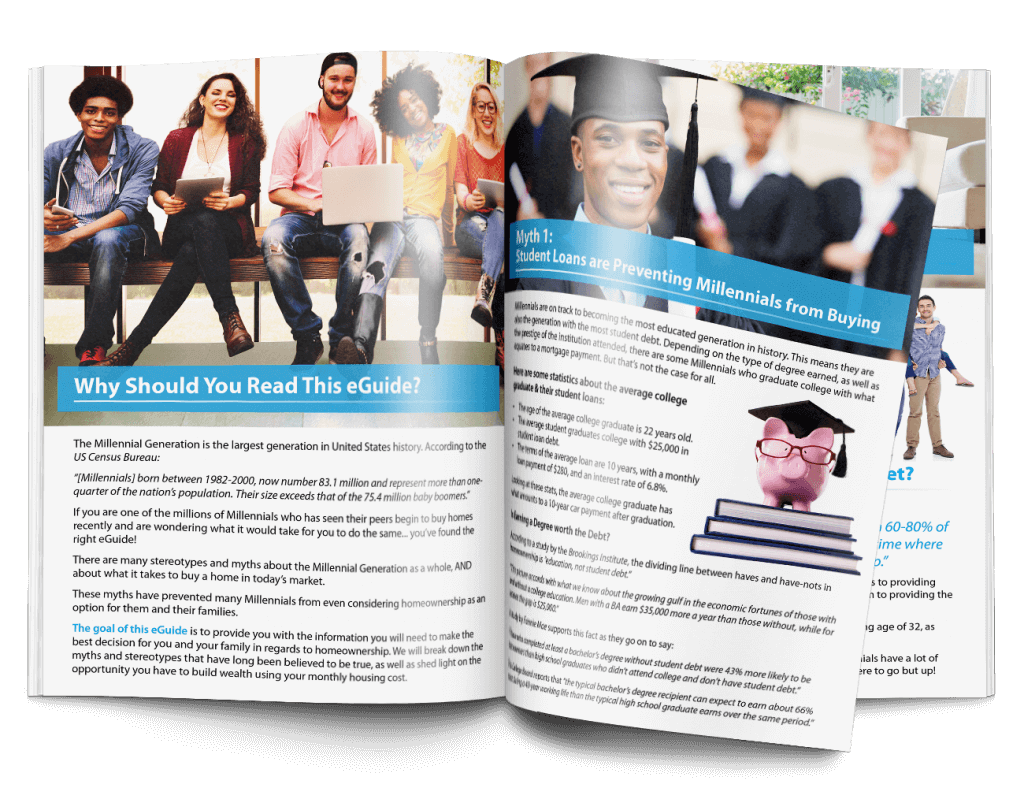 Millennials Guide to Home Ownership
Buying a house as a millennial comes with different questions and different challenges.  Get our millennials guide to buying to be an educated buyer in a crazy market.