Are you looking to perfect your swing or enjoy a leisurely round of golf amidst the stunning landscapes of Bergen County? Look no further, as Bergen County boasts a diverse array of public golf courses tailored to suit golfers of all skill levels.
From the serene, tree-lined fairways of Darlington Golf Course to the sporty 9-hole layout of Orchard Hill Golf Course, you're in for a treat as you explore the unique challenges and picturesque beauty each course offers.
Don't miss the opportunity to test your shot-making skills at Soldier Hill Golf Course or embrace the short, winding holes of Valley Brook Golf Course for a truly memorable round.
If you're up for a challenge, tackle the water hazards of Overpeck Golf Course or experience the diverse terrain of Rockleigh Golf Course. No matter your skill level or preferences, you're sure to find a course that captures your heart and challenges your game.
So, grab your clubs and embark on a journey through Bergen County's finest public golf courses, where mastery and enjoyment go hand in hand.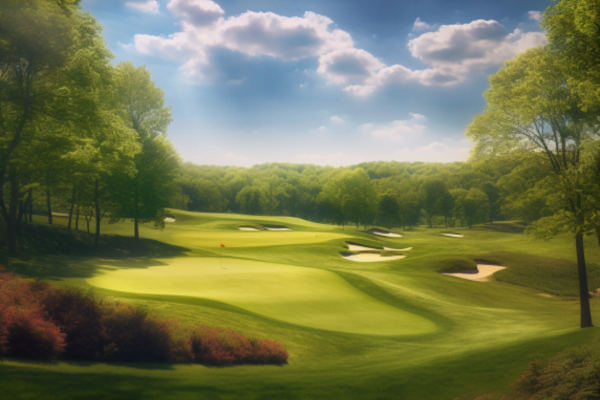 Valley Brook
15 Rivervale Road
River Vale, NJ 07675
(201) 664-5890
You'll be captivated by Valley Brook's picturesque landscapes and unique challenges, making it an unforgettable experience for golfers of all skill levels.
Playing only 6,211 yards from the back tees, this shot maker's course will test your ability to place the ball in just the right spot with its short winding holes and small greens.
As you begin your round, a large pond demands a 160-yard carry on the 1st tee, while a winding creek and the Pascack Brook come into play on numerous holes.
Bunkers are strategically placed along the fairways and greens, and a second pond greets you as you return to the clubhouse at holes #9 and #18.
As you finish your round at Valley Brook, you may find yourself wondering how the score rarely matches the expectation, but don't let that deter you from exploring the challenges that await at Darlington Golf Course.
Darlington
277 Campgaw Road
Mahwah, NJ 07430
(201) 634-3160
At Darlington, you'll experience a challenging 18-hole course nestled in the picturesque Ramapo mountain range, surrounded by a thick forest of hardwoods.
The tree-lined fairways, water features, and distinct changes in elevation will test your skills, whether you're a seasoned golfer or a beginner.
From the middle tees, the par 72 course demands accuracy and precision, especially when pushed to the champion tees where the par drops to 71.
The expansive greens reward precise approach shots with birdie opportunities, while shots slightly out of sync will leave you with long putts and chips.
As you conquer the signature downhill hole, remember that a par here is truly an accomplishment.
Once you've experienced Darlington, get ready to discover the sporty 9-hole layout of Orchard Hills in the heart of Paramus.
Orchard Hills
404 Paramus Road
Paramus, NJ 07652
(201) 447-3782
Discover the beauty and challenge of Orchard Hills, a sporty 9-hole golf course located on the grounds of Bergen Community College in Paramus.
Just a stone's throw away from the legendary Ridgewood Country Club, Orchard Hills boasts similar rolling hills and tree-lined fairways.
A 2012 renovation introduced new bunkers and tees, redesigned cart paths, an irrigation system, and new greens on holes four and five.
Although the course plays a modest 2,776 yards, its small, well-protected greens will test your accuracy and finesse on approach shots.
As you conquer each hole on this picturesque course, you'll find the perfect blend of challenge and enjoyment, paving the way for your next golfing adventure at Overpeck Golf Course.
Overpeck
273 East Cedar Lane
Teaneck, NJ 07666
(201) 336 7298
Embrace the thrill of navigating Overpeck's challenging terrain, where ample fairways, large greens, and abundant water hazards await to put your skills to the ultimate test.
This 6,584-yard par 72 course, situated on the northern tip of the New Jersey Meadowlands, requires expert precision to avoid its numerous water features.
Overpeck Creek bisects holes #5, 6, 7, and 9, demanding carries on the drive at #6 and on the second shot for the others. With water in play on every hole of the front nine, your accuracy and strategy will be paramount.
As you make your way to the back nine, the course becomes dryer, but don't let your guard down – a large lake lies ahead, ready to challenge you on most of the final seven holes.
Completing the round with the same ball you started with is a true accomplishment at Overpeck, so prepare to push your limits and conquer this exciting course before venturing onward to Rockleigh's unique offerings.
Rockleigh
15 Paris Ave
Rockleigh, NJ 07647
(201) 768-6354
You'll find Rockleigh's twenty-seven hole facility offers a truly unique golfing experience, with two distinct courses that challenge and delight players of all skill levels.
The Red and White nines combine to create a championship venue that has hosted the annual BC Amateur Championship, while the nine-hole Blue course is perfect for honing your short game skills or getting comfortable with the sport.
Featuring a variety of holes with no two running parallel over the same terrain, Rockleigh's courses demand strategic thinking and accurate shot-making.
Particularly noteworthy are holes 7, 8, and 9, which stretch from the southern tip of the 270-acre property back to the clubhouse and offer a true test of skill.
So, whether you're a seasoned golfer or just starting out, Rockleigh is sure to provide an engaging and rewarding experience.
Next up, let's explore what Soldier Hill Golf Course has in store for you.
Soldier Hill
99 Palisade Avenue
Emerson, NJ, 07630
(201) 336-6031
At Soldier Hill Golf Course, you'll find a captivating blend of picturesque holes and challenging layouts that'll leave you eager to master every shot.
Located in Emerson, this 18-hole, par-71 course offers superior playing conditions and a diverse range of holes to test golfers of all skill levels.
The front nine is characterized by mature tree-lined fairways, demanding accurate shot-making from tee to green, while the back nine winds through open terrain with strategic water hazards.
As you navigate the course, you'll need to employ finesse and precision to overcome obstacles such as winding creeks, bunkers, and undulating greens.
Soldier Hill Golf Course is the perfect setting to hone your skills and embrace the challenge of mastering the game, all while enjoying the beautiful and serene surroundings.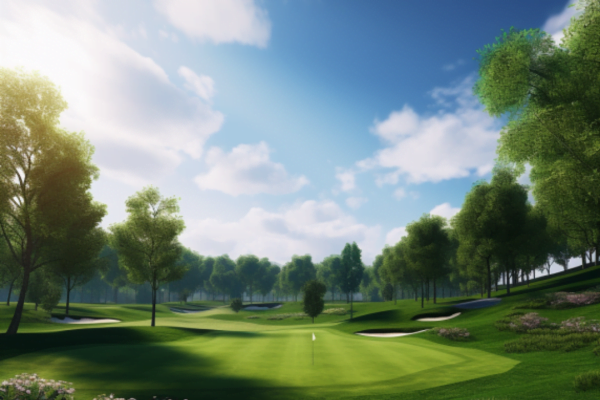 Frequently Asked Questions
Are there any special discounts or membership packages available for residents of Bergen County across all public golf courses?
Absolutely! As a resident of Bergen County, you can take advantage of special discounts and membership packages across all public golf courses in the area.
These exclusive offers often include reduced green fees, priority tee times, and even access to special events and tournaments. By becoming a member, you'll not only save money on your rounds of golf but also have the opportunity to improve your skills and connect with a community of fellow golf enthusiasts.
Keep an eye out for seasonal promotions and discounts to make the most of your Bergen County golf experience.
What are the options for golf lessons or clinics at each of these Bergen County public golf courses?
Yes, lessons are available at the golf course. They offer various options, including 1/2 hour lessons for $65, 1-hour lessons for $120, packages of (5) 1/2 hour sessions for $300, and (5) 1-hour lessons for $550. Additionally, there are junior series lessons and a 5-day junior summer camp available. For more information on golf lessons, you can call Bill Nash at 201-634-3168 or 551-404-2676.
In addition to the various lesson options mentioned earlier, the Pioneer Tour program is also available for young golfers, introducing them to the traditions of the game. This program consists of three stages designed as a fun, educational, and recreational activity for new golfers. Participants learn proper etiquette, honesty, integrity, responsibility, and supportive companionship, preparing them for a lifetime of enjoyment on the golf course.
Pioneer Tour events are distinct from family outings, as the player is responsible for themselves from arrival to departure. They sign in, listen to instructions, find their groups and starting holes, play with integrity, score for themselves and others, and leave the golf course better than they found it. Participants are expected to behave in a manner fitting the game, with tucked-in shirts, hats worn forward, and a firm handshake when greeting others.
The Pioneer Tour emphasizes traditions and rules, ensuring that competition, enjoyment, and respect are balanced. Players are randomly paired to expand their circle of young golfing friends, fostering lifelong friendships through a mutual interest in golf. The Pioneer Tour offers this opportunity on Bergen County's golf courses.
Is there a dress code enforced at these Bergen County public golf courses, and if so, what are the specific requirements?
Yes, there's a dress code enforced at Bergen County public golf courses to ensure a pleasant and respectful atmosphere for all players.
Specific requirements may vary slightly between courses, but generally, you'll need to wear a collared shirt, tailored shorts or slacks, and golf shoes with non-metal spikes.
Tank tops, denim, athletic shorts, and flip-flops are typically not allowed.
It's always a good idea to check with the specific course you plan to visit for their exact dress code requirements and any additional guidelines they may have in place.
By adhering to the dress code, you'll not only show respect for the game and fellow players but also enhance your overall golfing experience.
Are there any upcoming golf tournaments or events scheduled at these Bergen County public golf courses?
Yes there are a number of tournaments that the county runs each year at its courses. There are events for Seniors, parent/child, ladies, scramble, amateur men's, and amateur senior and ladies. To find out the dates of these events and register visit the Bergen County Golf events page.
Are outings allowed at Bergen County Courses?
Yes, outings are allowed at Bergen County golf courses. Organizations can reserve Darlington, Overpeck, and Rockleigh golf courses for outings on Mondays, while Valley Brook and Soldier Hill golf courses are available for outings from Monday to Thursday. However, outings and group golf are not permitted on weekends or holidays.
To receive a Golf Outing Application or for further information; contact the Golf Office at: bergengolf@co.bergen.nj.us.
Conclusion
Next time you're itching to hit the links, don't hesitate to explore Bergen County's public golf courses. You'll find challenging and diverse courses that cater to all skill levels, offering you the perfect opportunity to improve your game and enjoy the stunning beauty of the area.
So, grab your clubs and get ready to tee off at one of these fantastic courses.
From Valley Brook to Soldier Hill, you're sure to find a course that suits your style and leaves you craving another round.