766 Oradell Ave, Oradell, New Jersey
Sold by the Gibbons Team!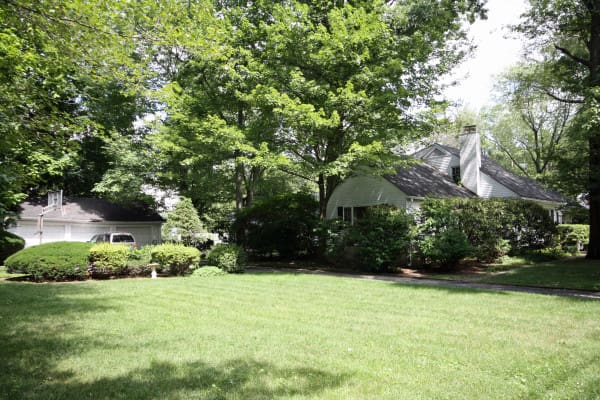 Subdivision approved for two buildable lots.One lot faces Seminole Avenue lot size approximately 90×136 or 12275 sf The other is 85×136 or 11207 sf and faces Oradell.Avenue. Contact your builders! Oradell is a very desirable town with great schools as well as easy access to New York Via train and bus. Located close to Oradell elementary and Riverdell H.S.,park,town,and transportation.
See Property Survey Page for the survey.
Discover the Allure of Oradell, NJ: A Quaint Suburban Haven with Big-City Connections
Nestled in the heart of Bergen County, New Jersey, Oradell is a charming town that seamlessly blends the tranquility of suburban living with easy access to the vibrant energy of New York City. Known for its excellent schools, abundant amenities, thriving downtown area, and convenient commuting options, Oradell offers residents a high quality of life and a strong sense of community. In this blog post, we will delve into the various aspects that make Oradell a sought-after destination, from its outstanding educational institutions to its vibrant downtown scene and seamless NYC connectivity.
Schools and Education: Oradell takes pride in its top-tier education system, making it an ideal location for families seeking excellent schools for their children. The Oradell Public School District serves students from Pre-K to 6th grade, providing a nurturing and academically rigorous environment. Students then move on to the highly regarded River Dell Regional School District for grades 7-12, offering a comprehensive curriculum and a wide range of extracurricular activities. Oradell's commitment to education is evident in its dedicated teachers and supportive community.
Amenities and Recreation: Oradell offers a wealth of amenities and recreational opportunities that cater to a diverse range of interests. The town boasts beautiful parks and green spaces, including Memorial Field and Doug Parcells Athletic Complex, which feature sports fields, playgrounds, walking trails, and picnic areas. Oradell residents also have access to the popular Oradell Swim Club, an idyllic spot to cool off during the summer months. The town's Recreation Department organizes a variety of programs and events for all age groups, ensuring that there is always something exciting happening in the community.
Charming Downtown Area: Oradell's downtown area exudes charm and character, with a thriving mix of local businesses, boutique shops, and eateries. The downtown district is the heart of the community, offering a warm and inviting atmosphere for residents and visitors alike. From cozy coffee shops and family-owned restaurants to boutique clothing stores and specialty shops, there is something for everyone in Oradell's downtown. The close-knit community fosters a sense of belonging, making it a delightful place to explore, dine, and connect with neighbors.
Commuting to New York City: Oradell's strategic location provides seamless access to the bustling metropolis of New York City, making it a popular choice for commuters. The town is well-connected via public transportation, with the Oradell Train Station offering easy access to NYC via NJ Transit's Pascack Valley Line. For those who prefer driving, major highways such as the Garden State Parkway and Route 17 are conveniently located nearby, allowing for a straightforward commute by car. Residents of Oradell enjoy the best of both worlds—a tranquil suburban lifestyle during the week and the ability to easily experience the excitement of the city on weekends.
Oradell, New Jersey, offers residents a coveted blend of suburban tranquility and urban convenience. With its outstanding schools, abundant amenities, thriving downtown area, and seamless commuting options to New York City, Oradell is a place where families can thrive and individuals can enjoy a fulfilling lifestyle. If you're considering making Oradell your home or wish to learn more about this charming community, contact Ryan Gibbons at 201-685-4788. Ryan is a local expert who can provide valuable insights and assist you in finding the perfect home in Oradell. Embrace the allure of this idyllic town and discover why Oradell is a place that captures hearts.
Homes for Sale in Oradell, NJ