64 West Magnolia Avenue, Maywood, NJ
SOLD by the Sold by North Jersey Partners in 2015!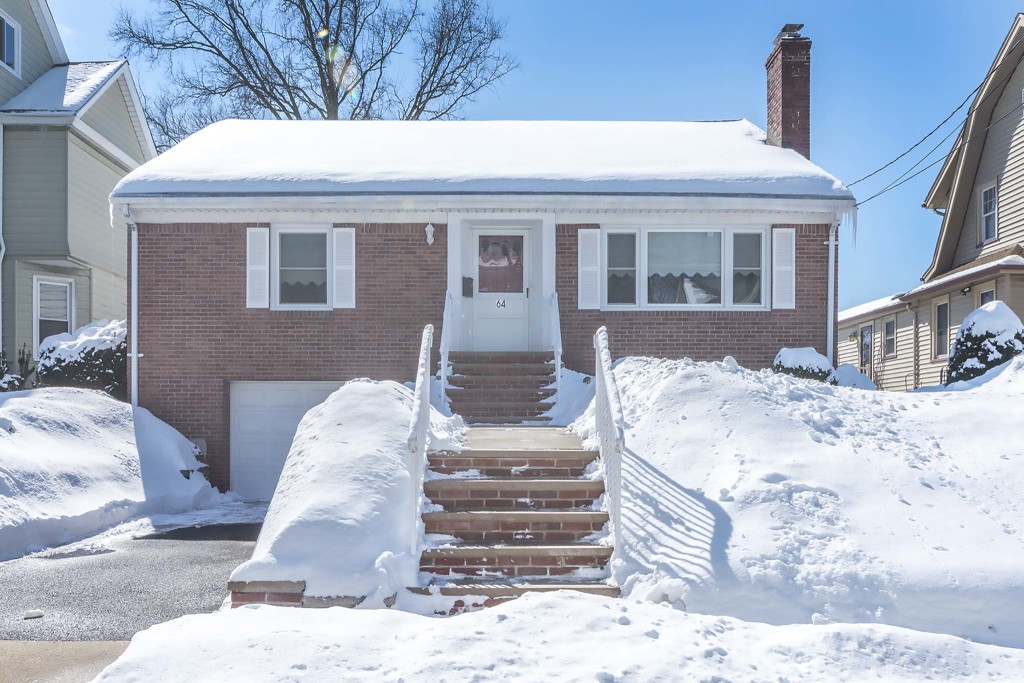 3 BEDROOMS |
Custom built brick ranch on oversized property. Large living room with stone fireplace, country kitchen, heated porch,3 good sized bedrooms. Attic is waiting to be finished! Hardwood floors throughout, replacement windows except in kitchen. Full unfinished basement. Roof is approximately 7 years. Newer front steps and walkway, furnace about 8 years.
Discover the Charming Community of Maywood, NJ: A Perfect Blend of Suburban Tranquility and Urban Accessibility
Nestled in the heart of Bergen County, New Jersey, Maywood is a picturesque town that offers residents a delightful blend of small-town charm and easy access to the bustling metropolis of New York City. With its excellent schools, thriving downtown area, and convenient commuting options, Maywood is a desirable place to call home for families and professionals alike. In this blog post, we will explore the various amenities, educational opportunities, and commuting options that make Maywood a hidden gem in the Garden State.
Schools and Education: Maywood takes great pride in its educational institutions, providing a nurturing environment for students to thrive. The Maywood Public School District serves students from Pre-K to 8th grade and is dedicated to fostering academic excellence. The district emphasizes personalized instruction, extracurricular activities, and a supportive community that nurtures each student's unique abilities. For high school education, Maywood students have access to several renowned nearby schools, including Hackensack High School and Bergen County Technical High School.
Amenities and Recreation: Maywood offers an abundance of recreational opportunities, ensuring a high quality of life for its residents. Residents can enjoy the beautiful parks and open spaces scattered throughout the town, such as Memorial Park, which features sports fields, playgrounds, and picnic areas. The Maywood Swim Club provides a refreshing oasis during the summer months, complete with swimming pools, water slides, and a welcoming community atmosphere.
Vibrant Downtown Area: Maywood's downtown area is a thriving hub of activity, brimming with charming shops, boutiques, restaurants, and local businesses. Whether you're seeking a cozy café, a family-friendly restaurant, or a boutique shopping experience, Maywood's downtown has something to offer everyone. From delightful bakeries to quaint bookstores, you'll find that Maywood embraces a sense of community and a warm small-town atmosphere.
Commuting to New York City: One of the standout advantages of living in Maywood is its convenient proximity to New York City. For those who commute to the city for work or leisure, Maywood offers several transportation options. The Maywood Train Station provides easy access to NYC via NJ Transit's Bergen County Line, offering a stress-free and efficient commute. Additionally, the town's strategic location near major highways such as Route 17 and the Garden State Parkway allows for convenient travel by car.
Maywood, New Jersey, embodies the best of both worlds—an idyllic suburban community that provides a tranquil lifestyle while being within arm's reach of the vibrant opportunities offered by nearby New York City. With excellent schools, a thriving downtown area, and convenient commuting options, Maywood has much to offer residents seeking a balanced and fulfilling life.
To learn more about Maywood and its diverse range of amenities, contact Ryan Gibbons at 201-685-4788. Ryan is a local expert who can provide valuable insights and assistance in finding your dream home in Maywood. Embrace the charm of this delightful community and discover why Maywood is an ideal place to put down roots.
Homes for Sale in Maywood, NJ