The process of selling a house can sometimes be a difficult journey, especially when buyers don't seem to be showing any interest. This can lead to a drawn-out and exasperating situation.
In this piece, we will delve into the usual reasons a house might not be attracting buyers and give you some practical tips to overcome these obstacles.
We'll discuss issues such as not having a real estate agent to help, pricing the house too high, having unattractive listing photos, a small pool of potential buyers, high competition from other sellers, and a location that might not be desirable. We'll go through each reason, providing a detailed look and offering strategies to tackle them.
By using these suggested tactics, homeowners can overcome the hurdles and make their way towards a successful sale in the bustling real estate market.
Key Takeaways
Selling a house can be a challenging process, particularly when potential buyers appear indifferent. This can result in a tedious and frustrating scenario.
In this article, we will scrutinize the common reasons why a house might not be gaining the interest of buyers, and suggest some effective solutions to these problems.
We will examine issues such as the absence of a real estate agent's assistance, overpricing the property, poor quality listing photos, a limited group of interested buyers, stiff competition from other property sellers, and an undesirable location. We will discuss each of these reasons, providing an in-depth analysis and advice on how to address them.
By implementing these recommended strategies, homeowners can surmount these obstacles, paving the way for a successful sale in the busy real estate market.
Here's a custom quote to remember: "Every challenge in selling a house is an opportunity to make it more appealing to potential buyers."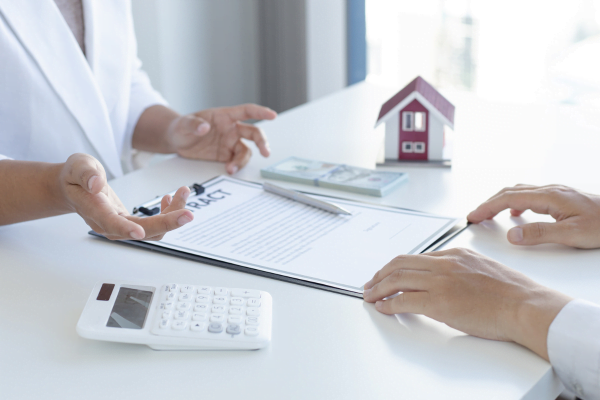 Lack of an Agent
A house not selling might be due to the absence of a proficient real estate agent. Engaging an agent comes with several perks, including their adept understanding of the real estate market's intricacies which can help streamline the selling process. An astute agent can spot potential hiccups with your property and offer suitable enhancements to draw in more prospective buyers.
To connect with a proficient agent, you might want to ask people in your circle who have recently sold their properties. They could provide valuable recommendations. Also, doing some groundwork online and going through reviews from prior clients could be useful. During your interactions with prospective agents, ensure you ask pertinent questions about their experience, previous successes, and what their marketing approach would be.
Keep in mind, a competent agent can be the catalyst in selling your house promptly and at a price that's agreeable to you.
As aptly stated by an industry insider, "In the world of real estate, a good agent is not just about selling your house, it's about understanding your needs and creating a personalized strategy that works for you."
Overpriced Listing
Overcharging for a property can seriously obstruct its sale by discouraging prospective buyers and diminishing interest. When a property appears overvalued, it could appear as a bad deal, pushing potential buyers to seek alternatives. To rectify this, collaboration with your real estate agent to establish a suitable price for your property is key.
Consider other properties in your locality that have either recently been sold or are still available. A thorough evaluation of these properties and their asking prices offers a firm basis to consider reducing your own listing price. This strategic move can pique more interest and boost the likelihood of a successful sale.
As a sage once said, 'Price is what you pay, value is what you get.' This principle rings true in real estate, too. Fair pricing not only attracts the right buyers but also creates a win-win situation for everyone involved.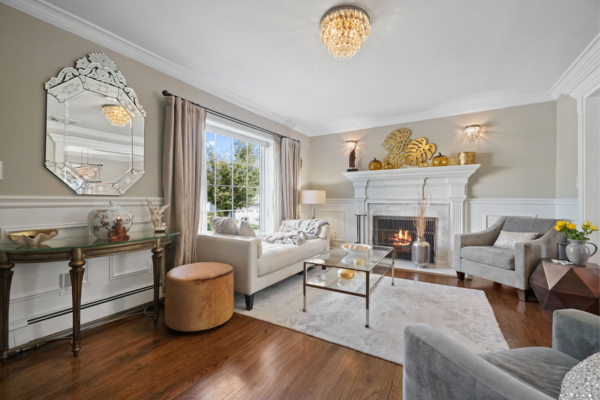 Poor Listing Photos
If your property's online images lack appeal, they might not draw in potential buyers. In the real estate world, as in most things, first impressions are vital. The visual attractiveness of your property can significantly sway potential buyers' interest.
To make sure your property images are eye-catching and intriguing, here are some useful suggestions:
The value of expert photography: It's a wise move to hire a professional photographer, experienced in bringing out the best aspects of your home through the right angles and lighting. Professionally taken photos can greatly influence buyer attraction.
Advice on preparing your home for a photoshoot: Strive to present a clutter-free space, clean meticulously, and arrange each room to emphasize its appeal. Stick to neutral tones, eliminate personal belongings, and include tasteful decoration to form a cozy atmosphere.
The effect of visually appealing images on buyer interest: Bright, welcoming, and well-framed photos can leave a positive impact and spark the curiosity of potential buyers. High-resolution images can highlight the best aspects of your property and give buyers a realistic expectation.
The benefits of virtual tours or 3D imaging: Beyond professional photos, offering virtual tours or 3D imaging can add to the visual attractiveness of your listing. These modern technologies let potential buyers inspect your property from their homes, which can spark their interest in arranging an in-person visit.
Limited Buyer Pool
Selling a house could be a bit of a challenge when there's a limited number of potential buyers in the market. Fewer buyers mean a smaller audience to attract, and this could lead to a tough competition with other sellers trying to woo the same small set of buyers. It's like trying to fish in a small pond that's already crowded with other fishers.
One effective way to deal with this situation is to broaden your marketing approaches. Building a presence on social media platforms, for instance, is a good start. Facebook and Instagram are packed with users from various age groups and interests – a great opportunity to tap into different kinds of buyers.
Also, don't limit yourself to traditional marketing venues. Online listing platforms and local community groups are also potential goldmines of prospective buyers. A simple post in a local community Facebook group can do wonders, and listing on popular real estate platforms can expose your property to a broader audience.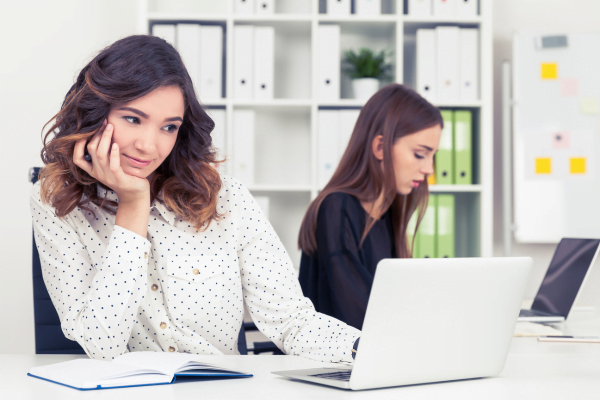 High Seller Competition
In today's world, selling a home can be quite a challenge given the abundance of properties available in the market. As a seller, it's essential to distinguish your property and utilize novel marketing methods to vie for buyers' attention.
Here are some strategies to make your home stand out amidst a bustling seller's market and market it effectively:
Improve your home's exterior: A well-kept lawn, a fresh coat of exterior paint, and eye-catching landscaping can boost your property's visual appeal.
Home staging: Engage a professional to arrange and decorate your home in a way that is inviting and appealing to prospective buyers.
Online marketing: Use various online platforms to display your property, complete with high-quality images, virtual tours, and comprehensive property descriptions.
Promote unique features: If your home has any unique elements or improvements, such as energy-saving appliances, smart home technology, or a remodeled kitchen, make sure to highlight these.
These strategies can bolster your chances of selling your home, even in a market crowded with sellers. Remember, 'In an oversaturated market, standing out is not a luxury, but a necessity.'
Undesirable Neighborhood
Living in a less than ideal neighborhood can affect the appeal of a home when it comes to selling it. But, there are ways to make the area more attractive and promote a property effectively.
One of the strategies is to spotlight the neighborhood's appealing features. For instance, it could be its proximity to quality schools, parks, or shops. If there are any planned upgrades or advancements in the local area that might boost its appeal, make sure to highlight those too.
Another approach is to improve the visual appeal of the house itself. A well-maintained garden, a fresh coat of paint, or an inviting outdoor seating area can all add to a property's charm.
Don't forget the power of a well-staged home. Presenting the house in its best light, to show off what life could be like there, can make potential buyers feel right at home.
When it comes to marketing the property, it's worth considering who the property might appeal to and tailor your marketing approach accordingly. Online platforms can be a great way to reach a wide audience, and referrals from happy neighbors can also be a great endorsement.
With these methods, sellers can make their property more appealing, even in a less desirable location.
Buyers decide in the first eight seconds of seeing a home if they're interested in buying it. Get out of your car, walk in their shoes and see what they see within the first eight seconds.

Barbara Corcoran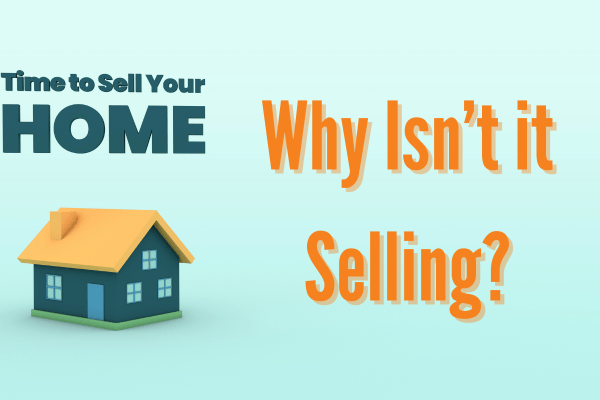 Poor Timing
Current events in the housing market reveal the significance of timing in selling a house. Seasonal shifts can affect the pace and effectiveness of a sale. To manage this concern, it's pivotal to comprehend how to efficiently handle poor timing. Here are four points to ponder:
Understanding Seasonal Changes: The housing market experiences changes throughout the year, with periods of high activity and slow phases. It's vital to note these changes and adapt your expectations.
Being Patient During Off-Peak Times: During slower seasons, it might take more time to locate the perfect buyer. Keeping patience intact and persistently marketing your property can make a difference.
Refining Pricing Strategy: Collaborate with your agent to establish the best price for your home. Contemplate revising the price gradually to attract a larger pool of potential buyers.
Intensifying Marketing Tactics: When the market slows down, the need for high-quality listing photos, professional staging, and efficient advertising techniques becomes more pronounced to differentiate your property from others.
By gaining an understanding of the housing market's seasonal changes and applying these tactics, you can boost your chances of achieving a successful sale, even in slower phases.
As Robert Louis Stevenson said, 'Don't judge each day by the harvest you reap but by the seeds that you plant.' So, even in a slower market, keep planting the seeds of effective marketing and patience.
Frequently Asked Questions
How Can I Effectively Market My Home Without an Agent?
Selling your home on your own may seem like a daunting task, but with the right strategies, it's quite achievable. Focus on advertising your property effectively. Make the most out of online platforms and social media networks, and create targeted marketing campaigns to attract potential buyers. Highlighting the special features of your home can make it stand out in the crowded market.
Given the current global situation, digital presence is more important than ever. With the growing number of people browsing online for potential homes, having your property listed on popular real estate websites can bring it to the attention of a large audience.
Using social media is another smart move. With nearly everyone on platforms like Facebook, Instagram, and Twitter these days, you can reach out to a wide range of potential buyers. Post appealing photos of your home, and don't forget to highlight any special features that might attract buyers, such as a recently renovated kitchen or a cozy backyard.
Targeted marketing campaigns can be another powerful tool. You can utilize email marketing to reach out to people who are actively looking for properties or run ads on platforms where potential buyers are likely to be, such as real estate websites.
Remember, the key to effective marketing is to understand your audience and to present your property in a way that meets their needs and expectations. As a homeowner, you know your property best – use this knowledge to your advantage.
As the famous marketer David Ogilvy once said, "The more informative your advertising, the more persuasive it will be." So, provide as much information as you can about your property in your advertisements to help potential buyers make informed decisions.
What Are Some Strategies for Determining the Right Price for My Home?
Setting the correct price for your home is a critical step in the selling process. This task can be managed effectively by conducting a market analysis. This process means checking the prices of homes similar to yours in the neighborhood to get a sense of the current market value. It's a good idea to consult with a real estate professional – they have the industry knowledge and experience to provide valuable advice. Remember, selling your home is a significant financial transaction, so it's worth investing time and effort to get the pricing right. As a wise person once said, "In real estate, pricing is a science that requires an artful touch."
Are There Any DIY Tips for Improving Listing Photos?
You can absolutely take steps yourself to improve your listing photos. Good quality photos are a vital part of selling your home because they give potential buyers their first impression of your property. You don't have to be a professional photographer to get great shots. Just a few simple tweaks here and there can make a world of difference.
For starters, consider the lighting. Natural light can do wonders for making your home look warm and inviting. So, open up those curtains and let the sunshine in!
Next, think about decluttering. A tidy, well-organized space not only looks more appealing but also larger and more spacious. Get rid of any unnecessary items and keep surfaces as clean and clear as possible.
Finally, think about how your furniture is arranged. A well-thought-out furniture layout can help to show off the best features of your home. For example, you might want to arrange your living room furniture to highlight a beautiful fireplace or a stunning view out of the window.
In the words of a famous photographer, Ansel Adams, "You don't take a photograph. You make it." So don't just take photos of your home, create them. And remember, a little effort can go a long way in selling your home quickly and for the best possible price.
How Can I Attract More Buyers in a Limited Buyer Pool?
To stand out and draw in more potential purchasers in a restricted buyer market, you should pay attention to several key factors. These factors include optimizing your pricing strategy, enhancing the quality of your listing images, undertaking minor renovations to boost the property's external attractiveness, and remaining alert to potential prospects by attending open houses and subscribing to new property notifications.
Let's look at these points in more detail:
Optimizing Your Pricing Strategy
Choosing the right price for your property can be a delicate balance. You don't want to undersell, but setting an overly high price can deter potential buyers. Stay informed about the current market trends and adjust your price accordingly.
Improving Listing Photos
Quality photos can make a huge difference in attracting buyers. Ensure your listing photos are clear, well-lit, and showcase the best features of your property.
Boosting Curb Appeal
First impressions matter, and that's especially true for properties. Consider minor renovations or a fresh coat of paint to improve the exterior look of your property.
Staying Alert to Opportunities
Participating in open houses and subscribing to new property notifications can keep you in the loop about the current buyer market. It can help you understand what buyers are looking for and adjust your strategy accordingly.
As Benjamin Franklin once said, "By failing to prepare, you are preparing to fail." So, make sure you're fully prepared and have a well-thought-out strategy to attract more buyers in a limited pool.
What Are Some Tactics for Standing Out Among High Seller Competition?
In the context of high seller competition, standing out can be a challenge. However, using smart marketing tactics can make a significant difference. Consider tactics like pricing your products strategically, using attractive listing photos, and offering DIY tips to make your property more appealing. In a market where buyers might be scarce, these tactics can make your listing more appealing and draw in potential purchasers.