Are you ready to take the plunge into a new and exciting chapter of life? Selling your home can often be an intimidating process, but it doesn't have to be. With the right tools and knowledge, selling your home quickly and successfully is within reach! Alluding to a dream come true; this article will provide step-by-step instructions on how to get top dollar for your property so that you can move onto bigger and better things in no time.
This guide offers helpful tips on how to make sure all aspects of the sale go smoothly. From understanding market conditions, setting competitive pricing strategies, marketing your property effectively, negotiating tactics, and more – You'll find everything needed here for success as a seller.
Ready to transform from homeowner to successful home seller? Let's dive in and discover what key steps must be taken for achieving maximum return on investment when selling your home!
Set A Timeline For Selling Your Home
If you're looking to sell, setting a timeline is essential. The fluctuating real estate market can be difficult to predict and understanding the local trends in your area will help you create an effective strategy for selling your home. Completing a comparative market analysis of recent sales in your neighborhood is necessary before setting up a list price for your property. This will give you insight into what buyers are willing to pay for similar homes nearby so that you can do the same with yours. Additionally, consider closing costs such as legal fees, brokerage commissions and taxes when determining how much money from the sale you'll actually get to keep at the end.
Knowing these elements ahead of time sets up realistic expectations about how long it may take to find a buyer, which ultimately helps ensure success when trying to sell your home.
Hire An Agent Who Knows The Market
Hiring a real estate agent is the first step in selling your home. A knowledgeable and experienced agent can help you navigate through the housing market, and provide valuable insight into what will make your home stand out among others.
Here are 4 tips to consider when looking for an agent:
1. Curb Appeal – An agent with experience knows how important it is to get buyers' attention right away. They'll be able to offer advice on how best to increase curb appeal so that potential buyers want to come inside after they drive by.
2. Professional Photographers – Agents know who the best local photographers are and can have them take professional photos of your property before putting it up online. This allows potential buyers to see what makes your house special from the comfort of their own homes, which increases its chances of being sold quickly.
3. Online Listings – With access to dozens of websites like Zillow and the local MLS, agents are well-versed in marketing properties online so that they reach as many qualified buyers as possible.
4. Market Knowledge – Experienced agents understand the current trends in the housing market, allowing them to price your home competitively while also helping you maximize profits from the sale.
You need someone who has these skills if you're going to sell your home successfully — determine what upgrades should be made (and what shouldn't) before listing!
Determine What To Upgrade — And What Not To
When it comes to selling your home, making strategic upgrades can help maximize its value and appeal to potential buyers. However, it's essential to strike the right balance between investing in improvements and ensuring a reasonable return on your investment. This section will guide you through determining what to upgrade — and what not to — in order to make your home a hot commodity on the market.
Start with a home inspection
Before making any decisions about upgrades, it's wise to have a professional home inspector assess your property. They can identify any structural, electrical, or plumbing issues that need immediate attention. Addressing these critical repairs should be your first priority, as they can make or break a sale.
Focus on high-impact areas
Some areas of your home will have a more significant impact on buyers than others. Typically, kitchens and bathrooms are top priorities for potential buyers. Upgrading these spaces can increase your home's value and appeal. Consider investing in modern appliances, new countertops, or updated fixtures to give these spaces a fresh, contemporary feel.
Enhance curb appeal
First impressions matter, and the exterior of your home is what buyers will see first. Invest in landscaping, a fresh coat of paint, or updated entryway features to create a welcoming atmosphere. These improvements don't have to be expensive but can make a significant difference in attracting buyers.
Avoid over-improvement
While it's tempting to go all out with home upgrades, remember that you want to see a return on your investment. Avoid making upgrades that are too costly or specific to your personal tastes, as these may not appeal to a broad range of buyers. Research local market trends to understand what improvements are popular and yield the best return on investment.
Energy efficiency and smart technology
Buyers are increasingly interested in energy-efficient and smart homes. Simple upgrades like adding a programmable thermostat, or LED lighting can make your home more appealing to eco-conscious buyers.
Prioritize cosmetic upgrades
Sometimes, simple cosmetic upgrades can have a significant impact on your home's appeal. Fresh paint, new flooring, or updated lighting fixtures can give your home a fresh, updated look without breaking the bank.
Consult with a real estate professional
A local real estate agent can provide valuable insight into the current market and help you determine which upgrades will be most beneficial. They can also advise you on how to prioritize improvements based on your budget and timeline.
Determining what to upgrade and what not to when selling your home can be challenging, but focusing on high-impact areas, prioritizing necessary repairs, and consulting with a real estate professional can help guide your decisions. By investing in strategic improvements, you'll be well on your way to maximizing your home's value and appeal to potential buyers.
Get Professional Photos
Getting professional photos of your home is a great way to showcase its best features. Showcasing the unique aspects of your property in this way can help attract potential buyers and set you apart from other homes on the market. It will also create a sense of value for prospective buyers who are looking for their dream family home, which can be an important factor when competing with other houses at similar prices.
A real estate broker has access to talented photographers who specialize in taking compelling pictures that highlight all the appealing elements of your home. If you don't want to pay a photographer or hire an agent, there are many free resources available online that offer tips and tutorials on how to take quality photographs yourself.
With these pieces taken care of, you'll be ready to move forward into setting a realistic price!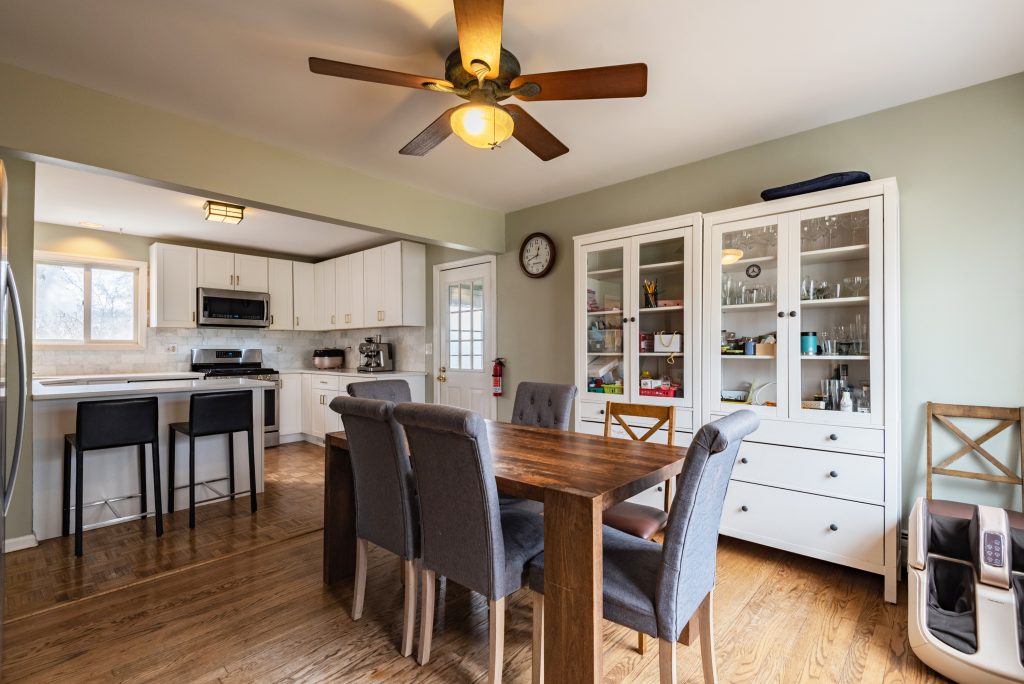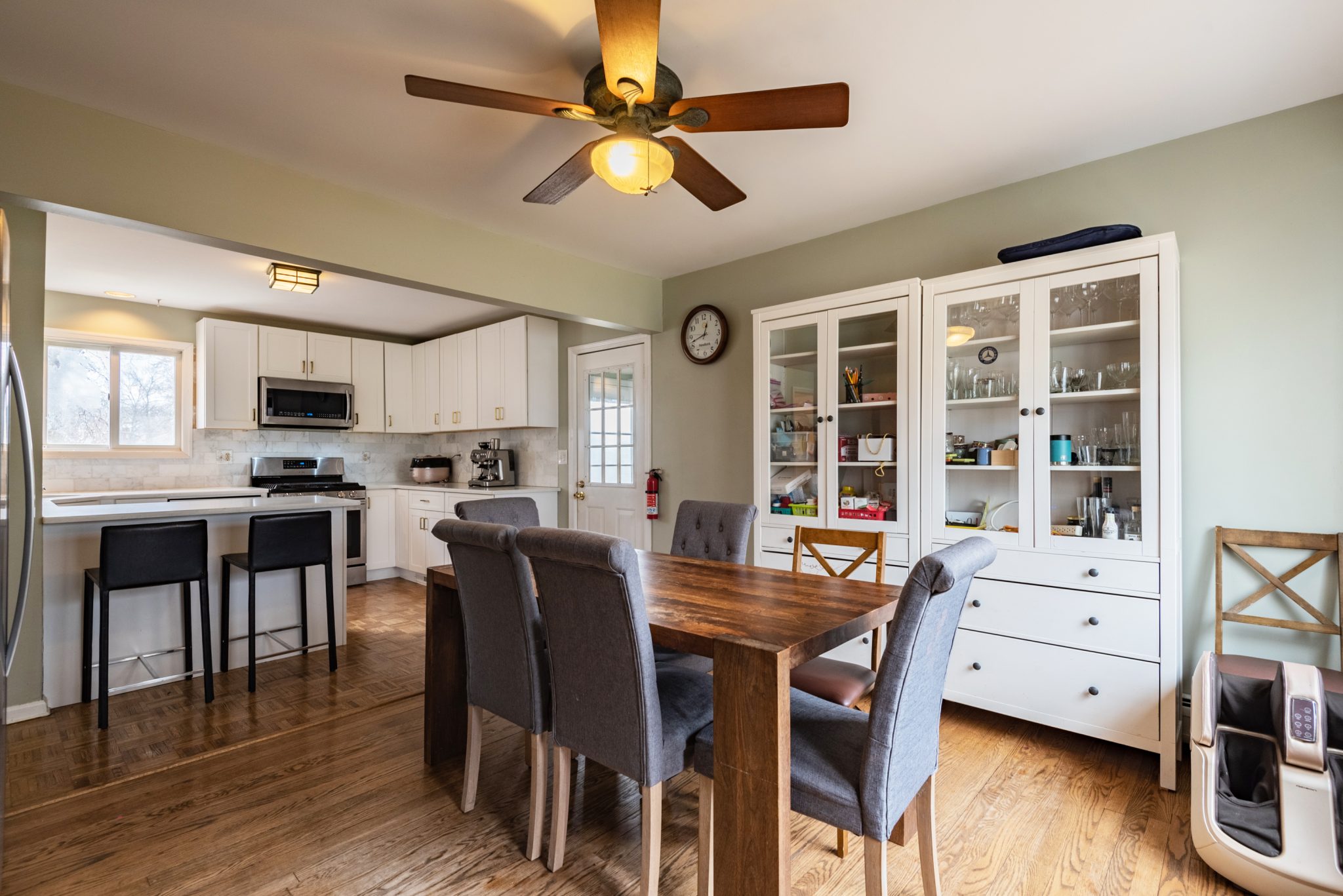 Set A Realistic Price
Setting the right price for your house is like hitting the sweet spot. Not too high, not too low – it's a balancing act that can make or break the sale of your home. To get an accurate value of what your real estate transaction should be, you need to assess the fair market value of your property and take into account any potential buyers who might come in with offers lower than asking.
It's important to do some research when setting a sale price for your home. You'll want to look at comparable listings to see how they stack up against yours and their purchase prices. This will give you an idea of where you stand in terms of pricing so you can set the right amount accordingly. It also helps if you know the current trends in local real estate transactions as this could influence buyer interest and offers significantly.
The last thing you would want is to have an unrealistic expectation about what kind of offer may come through on your listing. Thinking objectively about what makes sense from both sides helps ensure everyone involved gets the best deal possible out of the situation.
With this knowledge firmly established, you can move forward with confidence towards preparing your home for its upcoming sale!
Prepare Your Home For The Sale
Once you have a realistic price for your house, it's time to get it ready for the sale. Preparing your home properly is essential in making sure that you will have an efficient and successful real estate transaction.
Start with decluttering and depersonalizing. Prospective buyers want their own vision of what they could do with the space, so make sure all personal items are removed or stored away so they can see themselves living there. Cleaning up any evidence of pets is also important; this includes litter boxes and pet toys. Also remember to clean out closets as well-buyers may peek inside during showings!
Now it's time to spruce up the place! Paint on walls can be refreshed inexpensively, while other updates like flooring should consider return on investment (ROI). It might cost more upfront but if done correctly, these investments can pay off when it comes time to close the deal. Even small changes like changing light fixtures or updating hardware on cabinets can add value to the property and make a good impression with potential buyers.
Finally, don't forget about those pesky title fees that come along with selling a home! Make sure everything is updated legally by checking local deed restrictions or filing papers necessary for transfer of ownership before listing your house on the market. Doing this early helps ensure a smooth transition from seller to buyer at closing. With these steps complete, you're now ready for the next step: listing your house on the market!
List Your House On The Market
Prepare your home for sale
Before listing your home on the market, take the time to declutter, clean, and stage your property. This will create a welcoming environment for buyers and allow them to envision themselves living in the space. Consider hiring a professional home stager or follow your agent's recommendations for maximizing your home's appeal.
High-quality marketing materials
In today's digital age, your home's online presence is crucial in attracting potential buyers. Work with your real estate agent to create high-quality marketing materials, including professional photography, virtual tours, and compelling property descriptions. Ensure your listing is promoted on popular real estate websites and social media platforms for maximum exposure.
Be flexible with showings
Allowing potential buyers to view your home at their convenience can greatly improve your chances of receiving offers. Be flexible with showing times and keep your home clean and ready for impromptu visits. If possible, vacate the property during showings to give buyers space to explore and discuss the home without feeling rushed or uncomfortable.
Stay open to feedback
After showings or open houses, your real estate agent may receive feedback from potential buyers or their agents. Be open to constructive criticism and use it to make necessary adjustments to your home's presentation or pricing strategy.
Listing your house on the market is a significant step towards achieving your real estate goals. By partnering with a knowledgeable real estate agent, pricing your home strategically, and preparing your property for sale, you can maximize your chances of a successful and profitable transaction. Remember, the process may require patience and flexibility, but with the right approach, you'll be celebrating the sale of your home in no time.
Finally, it is important to understand all of the fees associated with selling a home – from agent commissions to title issues and other closing costs – so that you can ensure you receive maximum profits from potential buyers in the pool. It's also wise to consider tax implications before signing any contracts or agreements related to the sale of your home. With these steps complete, you'll be ready to review and negotiate offers coming in from interested buyers.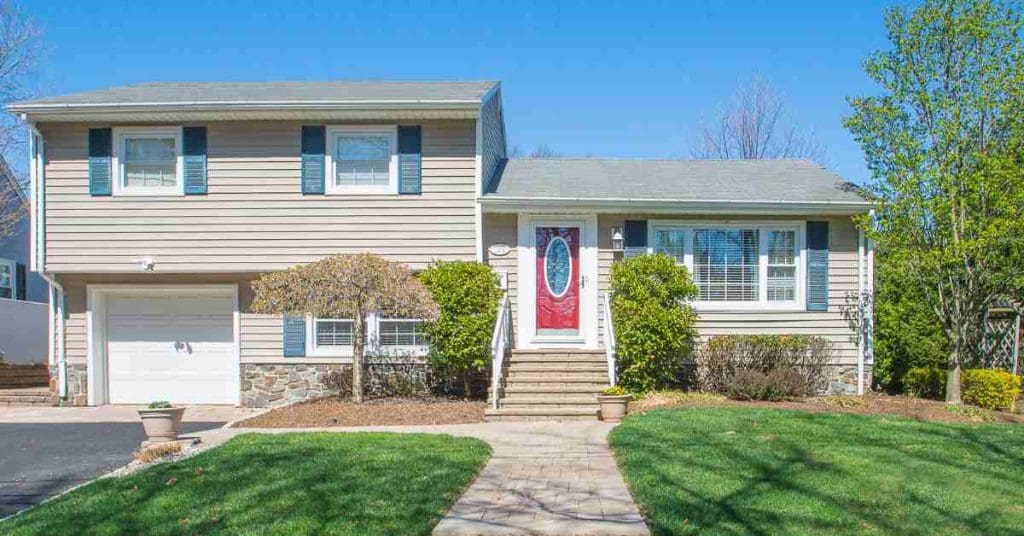 Review And Negotiate Offers
Now that you have successfully listed your house and are receiving offers from prospective buyers, it's time to review and negotiate those offers. The sales process can be complex, so take the time to understand each offer thoroughly before making a decision.
Examine the amount of money being offered. Is it close to or higher than your asking price? A seller concession may need to be negotiated in order for an offer to be accepted. If a buyer is looking for assistance with closing costs, consider what percentage of their mortgage balance you're willing to cover.
The terms of sale should also be taken into account when considering offers. Look at factors such as the length of escrow period, contingencies placed on inspections, whether all appliances will stay with the home, etc. Remember that if you accept an offer, these terms become legally binding–so choose wisely!
When evaluating prospective buyers' offers, keep in mind that there could always be another one around the corner. It pays off in the long run to make sure you get the best deal possible out of this selling process.
Frequently Asked Questions
What Are The Tax Implications Of Selling My Home?
Selling your home can be a daunting task, and for many homeowners, the tax implications of such a sale are often overlooked. Whether you're a novice or an experienced seller, understanding the taxation process is essential to selling successfully. In this article we'll explore how taxes can affect your bottom line when selling a home.
When it comes to taxation on real estate sales, there are several factors that come into play. First and foremost, any money made from the sale of your home will likely be considered income by the IRS and will therefore be subject to federal income tax. The amount you owe in taxes depends on various things like whether or not you lived in the house for two out of five years prior to its sale, as well as if any improvements were made over time. Additionally, state taxes may also apply depending on where you live.
It's important to note that capital gains exemptions can apply to profits made from selling your home; these exclusions vary based upon both filing status and applicable laws in each state. For example, single filers with adjusted gross incomes (AGI) below $250K ($500K for joint filers), may qualify for up to $250K ($500K joint) exemption from long-term capital gains taxes incurred on their principal residence. If you do end up owing capital gains tax after considering all available deductions and exemptions, there are ways to offset those costs through other investments or charitable donations which could potentially reduce your net taxable gain even further.
Therefore, no matter what stage of life you're in – whether just starting out or nearing retirement – taking the time to understand potential tax implications before listing and throughout the entire process of selling your home should always be part of any sound strategy. Doing so will help ensure that when it comes time to turn over keys at closing time, you have more money left in hand than anticipated without worrying about unforeseen taxing penalties down the road.
Please note than none of this is intended as tax advice. You should consult a tax professional before putting your home on the market.
How Long Can I Expect The Selling Process To Take?
Selling a home is rarely an easy process, but the length of the journey really depends on many factors. Knowing how long it will take to sell your property can help you plan ahead and manage expectations.
The typical time frame for selling a house varies depending on market conditions, pricing, location and other influencing factors. Generally speaking, homeowners should expect to be in the process of selling their home anywhere from one to three months – although some may have luck with quicker sales or end up taking longer than expected.
When preparing to list your home, make sure you are aware of all local regulations that could add additional bureaucracy and delays; these include zoning restrictions, obtaining a certificate of occupancy, or permits that need approval before you can close the deal. Your real estate agent will be able to provide more details regarding what paperwork needs attention prior to listing your property so that everything goes as smoothly as possible.
At the same time, it's important to price realistically if you want a quick sale – if you overprice, buyers might not bite no matter how well-prepared you are! Keep this in mind when deciding whether or not to accept an offer: if it's below asking price but still reasonable, consider accepting rather than waiting for something better which may never come along.
Are There Any Local Laws Or Regulations I Should Be Aware Of?
Selling a home can be an exciting experience, but it's important to remember that there may also be local laws or regulations you should be aware of. It's much like taking the final steps on a journey: You've been planning for months and are almost ready to arrive at your destination, but first, you need to make sure everything is in order before heading off.
Ensuring compliance with local rules and regulations is vital when selling your property; this helps ensure both buyers and sellers have their rights respected throughout the process. As such, it might be worthwhile speaking with a real estate lawyer who can provide advice on any potential legal hurdles you may encounter. They'll help guide you through the complexities of selling and give you peace of mind so that nothing stands in the way of closing the deal smoothly.
The most common regulations include zoning laws which determine how land can be used. Additionally, depending on where you live there could also be other specific requirements related to permits or taxes that must be taken into consideration prior to listing your house for sale. Researching these issues thoroughly will reduce any unexpected surprises down the road – ensuring all parties involved benefit from a successful transaction!
When Is The Best Time Of Year To Put My House On The Market?
Putting your house on the market is a significant decision, and timing it correctly can help you get the most out of your home sale. The best time to list depends heavily upon seasonal trends, local markets, and other factors.
In general, spring or summer are often considered the ideal times for many homeowners, as buyers tend to be more active during these seasons. With longer days and warmer weather comes an increase in buyer motivation and competition that could benefit sellers. Additionally, people who have been waiting all winter may see better inventory selection in the springtime and become motivated to buy after months of anticipation.
However, there are situations where listing outside of peak season might be advantageous; if you're looking to reduce competition from other listings while still getting maximum exposure for your property then consider targeting late fall or early winter when activity tends to slow down but interest is still high. By being strategic with what time of year you choose to list your home you can take advantage of different opportunities that arise throughout the year.
No matter when you decide to put your house on the market, do some research into current conditions so that you can make sure you're making an informed decision about when is best for you. Doing this will give you peace of mind knowing that nothing has been overlooked and allow you to maximize profits from your home sale.
How Can I Stage My Home To Maximize Its Appeal?
Staging your home can be a great way to maximize its appeal and ensure that you get the best price for it when selling. It's important to consider all factors before putting a house on the market, including how much time and effort you are able to put into preparing it for potential buyers.
Creating an inviting atmosphere in your home is essential for making sure that viewers will remember it positively. This means decluttering rooms, adding decorations such as plants or artwork, and possibly even rearranging furniture to make better use of available space. In addition, ensuring that each room looks bright and airy with natural light is key; this could involve opening curtains/blinds or strategically placing mirrors around the property.
Ultimately, by taking these steps when staging your home prior to listing, you can help increase buyer interest and potentially speed up the process of finding someone who loves your place just as much as you do! The more appealing appearance created through staging techniques may also have a positive impact on offers made by prospective buyers – so take advantage of this opportunity today!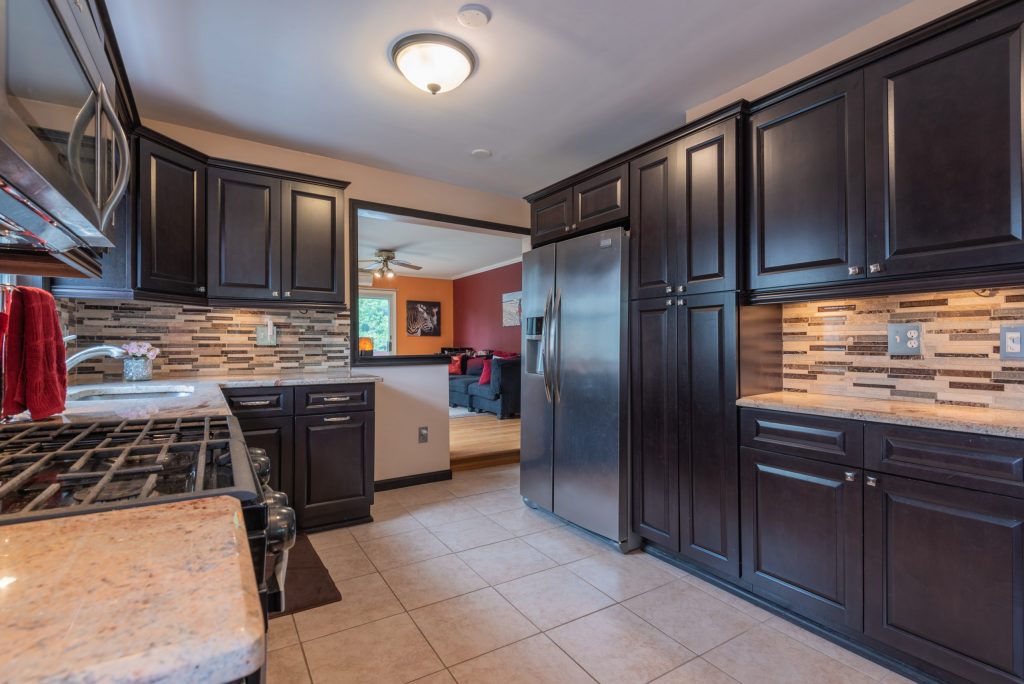 Conclusion
Selling your home is a complex process, but with the right preparation and knowledge, it can be an exciting one. When you understand the tax implications of selling, local laws, when to list your house on the market, and how to stage it for maximum appeal – you're ready to put your best foot forward in this highly competitive real estate market.
It's important to remember that although there are many factors at play, ultimately you have control over how smoothly the sale will go. Take every opportunity to make sure that all aspects of the sale are taken care of properly so that everything runs according to plan. You'll want potential buyers to feel welcome and comfortable as they tour your home – after all, this could be their future home!
The key takeaway here is that selling your home doesn't need to be daunting or stressful; by taking the time to prepare beforehand, you can ensure a successful outcome from start to finish. So what are you waiting for? It's time to get out there and show off your amazing property!