Your Ultimate Guide to Living in Hackensack NJ
Are you looking for a vibrant and diverse city that offers a great quality of life and plenty of opportunities? Look no further than Hackensack NJ. As one of North Jersey's most dynamic and growing cities, Hackensack offers a unique blend of urban convenience and suburban charm that is sure to appeal to anyone looking for a new place to call home.
In this article, we'll take a closer look at what makes Hackensack a special place to live, from its world-class schools and bustling local economy, to its rich cultural heritage and vibrant dining scene. So, whether you're a first-time home buyer, a seasoned investor, or simply looking for a change of scenery, join us as we explore what living in Hackensack is all about.
We'll start by taking an overview of Hackensack and its location, history, and demographics, and delve into its impressive schools, both public and private. We'll also look at commuting options and the local economy, including major employers and the job market.
Next, we'll explore the city's entertainment scene, from shopping and dining options at The Shops at Riverside and Main Street, to cultural and recreational activities at Foschini Park and the Ice House. We'll also highlight the city's downtown area, including its historic landmarks and annual events.
We'll delve into the real estate market in Hackensack and provide an overview of the housing options available, from single-family homes to apartments and townhouses. We'll also touch on the average home prices and property values.
Finally, we'll showcase the things to do in Hackensack, from outdoor recreation and fitness activities to arts and cultural events. We'll also provide a look at the demographics of the city, including its population, diversity, and family structures.
So, get ready to discover the best of living in Hackensack, NJ!
Location Of Hackensack NJ
Hackensack is strategically located in Bergen County, New Jersey, with a total area of 4.35 square miles, including 4.19 square miles of land and 0.16 square miles of water. This makes it a convenient location for those who desire the conveniences of suburban living while still being close to the hustle and bustle of a major city.
One of the biggest draws of Hackensack is its proximity to New York City. The city is situated approximately 7 miles from the George Washington Bridge, making it an ideal location for commuters who work in the city. With a range of transportation options available, including bus and rail services, getting to and from New York City is easy and convenient.
In addition to its location, Hackensack is also surrounded by several other Bergen County municipalities, including Bogota, Hasbrouck Heights, Little Ferry, Lodi, Maywood, Paramus, Ridgefield Park, River Edge, South Hackensack, Teaneck, and Teterboro. This gives residents of Hackensack access to a wide range of amenities and services, making it a great place to call home. Whether you're looking for shopping, dining, or entertainment, you'll find it all within easy reach.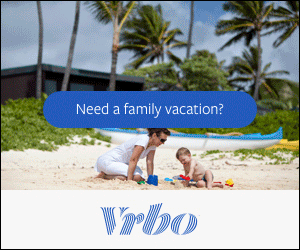 Hackensack is a diverse city, with a population of approximately 46,000 according to the 2020 census. The age demographic in Hackensack is quite balanced, with 5.5% of residents under 5 years of age, 16.9% under 18 years, and 16.5% over 65 years. The city is slightly more female, with 52.6% of its residents being women.
In terms of race and ethnicity, the largest group in Hackensack is White (43.6%), followed by Hispanic or Latino population (36.4%), Black or African American (24.8%) and Asian (13.2%). Other racial groups in the city include American Indian and Alaska Native, and Two or More Races .
This diversity is what makes Hackensack such a vibrant and culturally rich city. Residents of all ages, races, and ethnicities come together to form a close-knit community that celebrates their differences and works towards common goals. Whether you're looking for a place to raise a family, start a business, or simply enjoy life, Hackensack has something to offer everyone.
The city of Hackensack is comprised of 19,995 households, with an average of 2.23 persons per household. A large portion of residents, 86.1%, have lived in the same house for at least 1 year, according to the 2017-2021 American Community Survey. This stability is a testament to the strong sense of community and comfort that Hackensack provides to its residents.
Additionally, nearly half of the population age 5 and over speaks a language other than English at home (49.3%). This cultural diversity enriches the community and adds to the unique character of the city. Whether you're looking for a place to practice your language skills, or simply interested in learning about other cultures, Hackensack is a great place to be.
The combination of strong households and diverse linguistic backgrounds creates a dynamic and inclusive community in Hackensack, making it an ideal place to call home.
The city of Hackensack has a rich and fascinating history that dates back to the indigenous Lenape people, who were the first inhabitants of the area. These Native Americans, who were known to settlers as the Delaware Indians, lived along the Hackensack River and called it Achinigeu-hach, which translates to "stony ground".
The Hackensack River played an important role in the city's history, serving as a source of food and transportation for the Lenape people. A representation of Chief Oratam of the Achkinhenhcky appears on the Hackensack municipal seal, reminding residents of the city's connection to its indigenous roots.
The origin of the city's name is a subject of some debate, with different sources attributing it to different meanings. Some attribute the name to the Lenape tribe, while others translate it as meaning "hook mouth", "stream that unites with another on low ground", or "land of the big snake". Despite the various interpretations, one thing is certain: the city of Hackensack is steeped in history and cultural heritage, making it an interesting and unique place to live.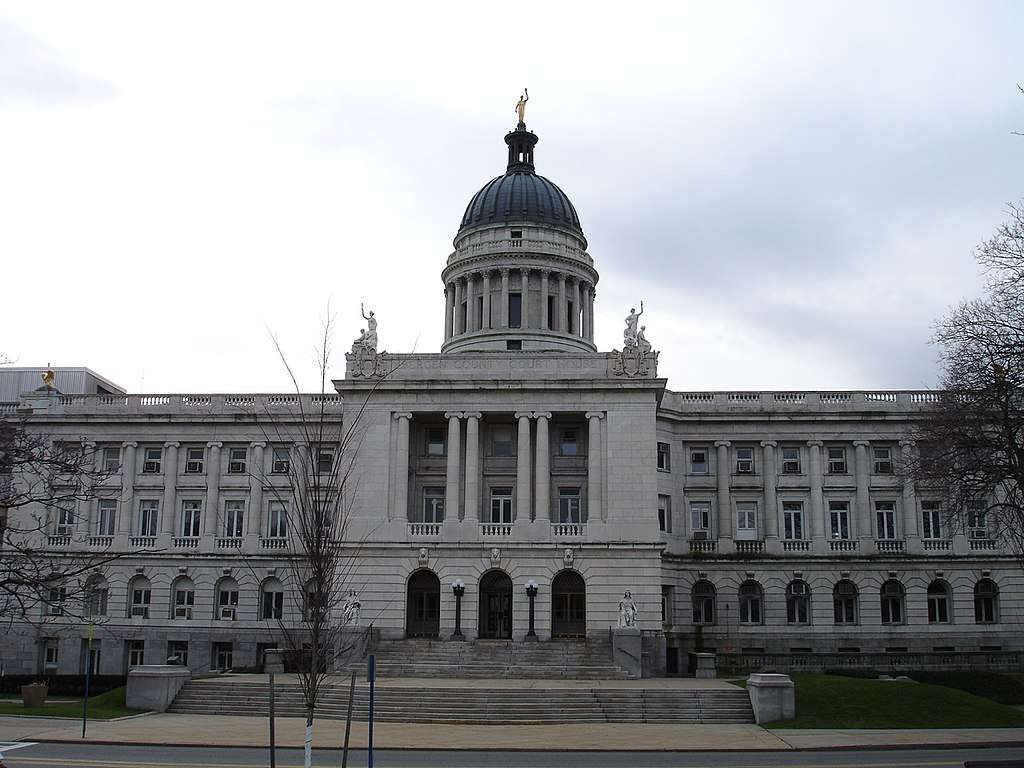 The significance of Hackensack as the county seat of Bergen County began to solidify in 1710, when it was designated as the most centralized and easily accessible location for the majority of Bergen County residents. This designation cemented its status as the county seat, a title it still holds today. In 1715, the Bergen County Board of Chosen Freeholders made their earliest recorded decision to build a courthouse and jail complex. This decision was followed by the completion of the complex in 1716.
The history of Hackensack was shaped by several significant events, including the American Revolutionary War. During this time, George Washington made the village of Hackensack his headquarters in November 1776 as he retreated from Fort Lee via New Bridge Landing. He camped on "The Green" near the First Dutch Reformed Church on November 20, 1776. However, this peaceful period was interrupted when British forces conducted a raid on the village on March 23, 1780. This attack resulted in the destruction of the original courthouse building by fire.
On November 21, 1921, New Barbadoes Township became officially recognized as the city of Hackensack following the results of a referendum held on November 8, 1921. This name was derived from the original Lenni Lenape inhabitants, who referred to the area as "Ackingsah-sack".
Hackensack Public Schools offer a comprehensive educational experience for students from pre-kindergarten through twelfth grade. With six schools in the district, the district serves over 5,000 students with a student-teacher ratio of 13.4:1. 
The Early Childhood Development Center, Fairmount Elementary School, Fanny Meyer Hillers School, Jackson Avenue School, and Nellie K. Parker School provide students in grades Pre-K through 4 with a strong foundation in academics and social skills. 
Hackensack Middle School prepares students for the next stage of their education with its rigorous academic program, preparing students for their high school education. 
Finally, Hackensack High School provides students with a wide range of courses, including Advanced Placement and honors courses, to help them succeed in their future academic and professional endeavors.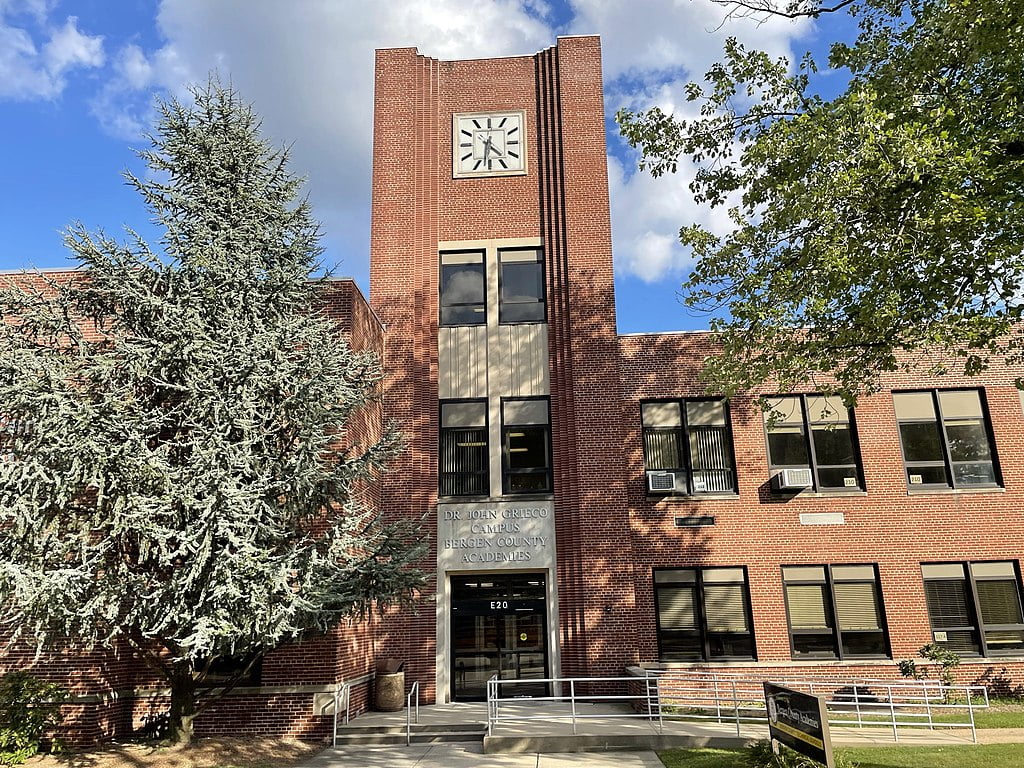 Other
201-353-5782
100 S. Main Street
Hackensack, NJ 07601
Elementary
201-646-7891
105 Grand Ave
Hackensack, NJ 07601
Elementary
201-646-7870
56 Longview Avenue
Hackensack, NJ 07601
Elementary
201-646-7991
421 Jackson Ave
Hackensack, NJ 07601
Elementary
201-646-8020
261 Maple Hill Drive
Hackensack, NJ 07601
Middle School
201-646-7842
360 Union St.
Hackensack, NJ 07601
High School
201-646-7900
First and Beech Streets
Hackensack, NJ 07601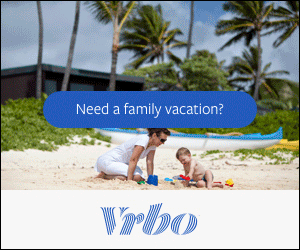 The Hackensack Public School District is dedicated to providing exceptional education to every student. The district is guided by a mission statement that emphasizes preparing students for the challenges of the future by fostering critical thinking, effective communication, and responsible citizenship. The schools aim to personalize learning to meet the unique needs of each student, and to maximize academic achievement through collaboration between teachers, parents, students, and the broader community.
The district recognizes the significance of cultural and ethnic diversity and views it as a strength that prepares students for success in a global society. High expectations are set for students, teachers, and administrators to ensure that students meet or exceed New Jersey Student Learning Standards. The district values the role of parents in the education of their children, and is committed to maintaining strong partnerships with the community to enhance student success.
With an eye on the future, the district is dedicated to understanding and implementing current trends in digital learning, and to maintaining a well-trained, highly qualified, and competent staff. A safe and secure learning environment is also a top priority for the district.
At the heart of the district's mission and vision are personal responsibility, a strong work ethic, collaboration, respect for others, honesty, integrity, and the belief that every student can learn. These values drive the district's commitment to producing confident, self-directed learners who are equipped to make a positive impact on the world.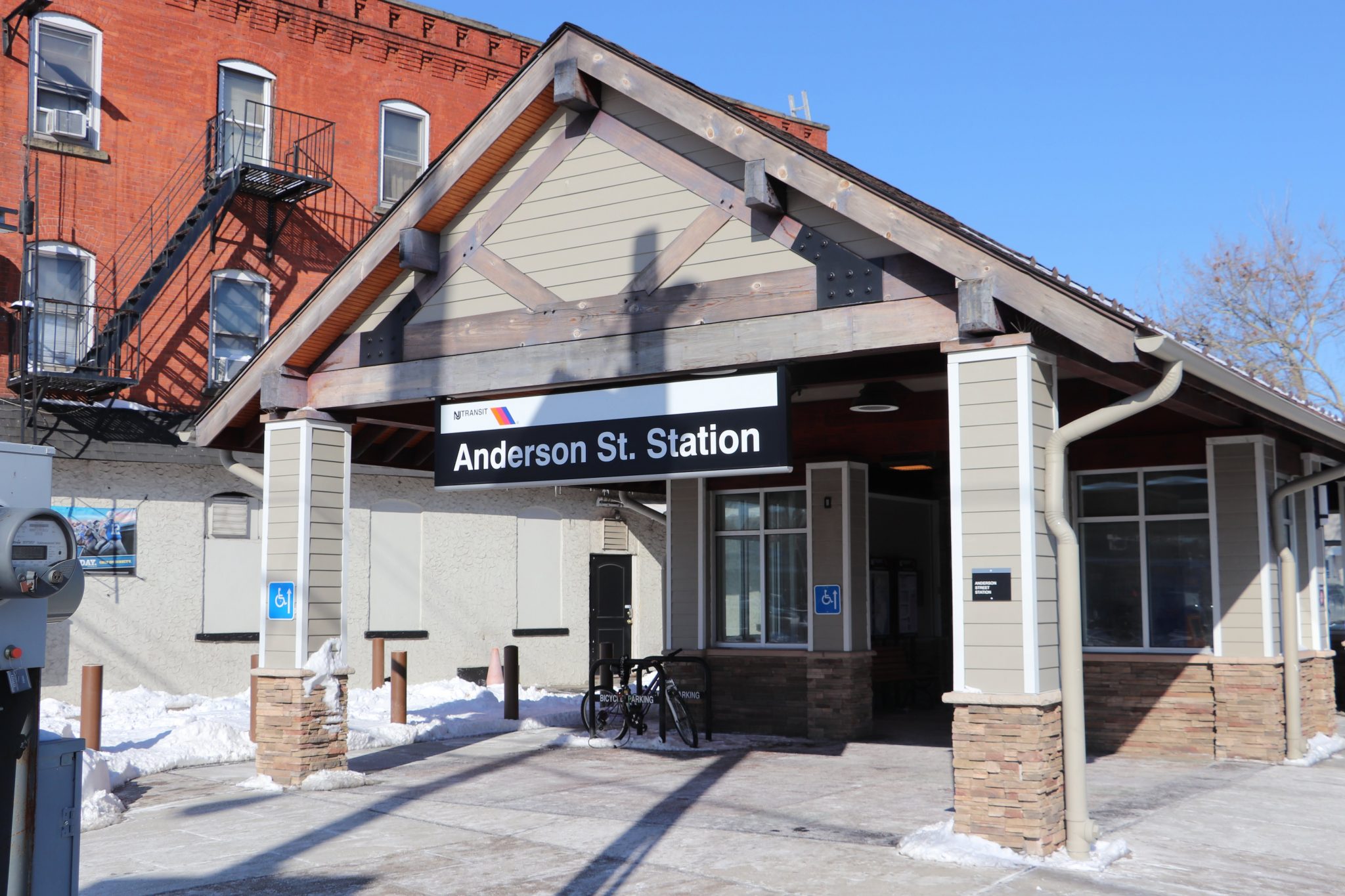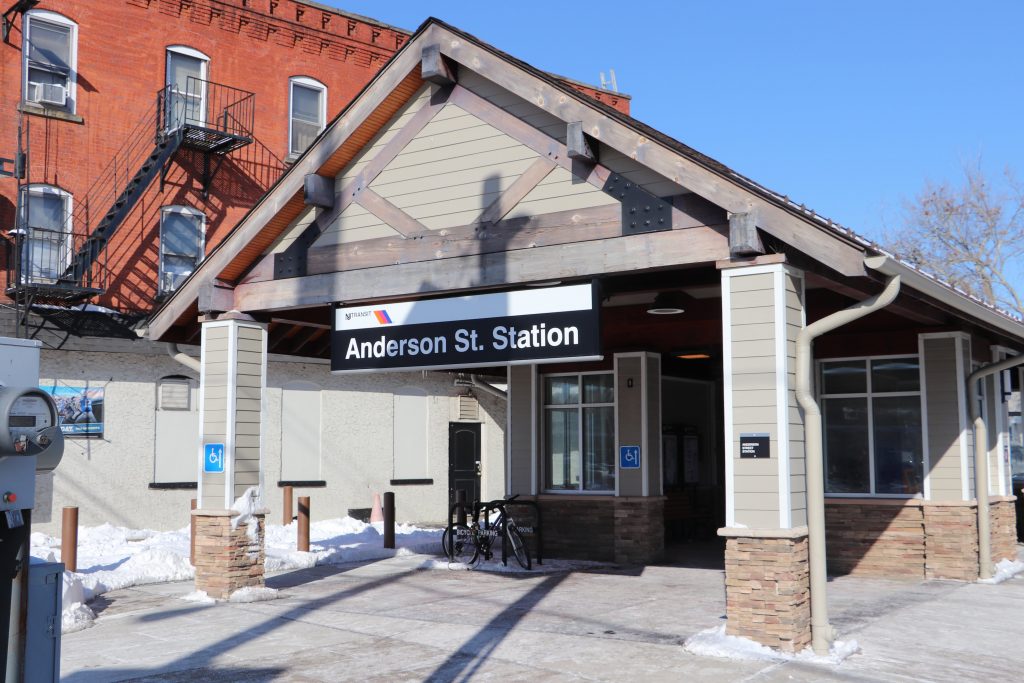 Commuting to Manhattan from Hackensack
Train
For those looking to commute from Hackensack to New York City, the train is a popular option. There are three train stations in Hackensack – Anderson St Station, Essex Street Station, and New Bridge Landing – which are all on the Pascack Valley Line. This line takes commuters to either Secaucus or Hoboken, where they can then connect to Manhattan. The trip from Hackensack to Manhattan through Secaucus to Penn Station takes 40-45 minutes depending on the station you use.
Fares for the train from Hackensack to New York City as of February 2023 are as follows:
One-Way: $7.25

Child (5-11), Senior, Military/Disabled: $3.25

Ten Trip: $72.50

Weekly: $65.00

Monthly: $210.00

Student Monthly: varies
Commuters can purchase tickets for the train from the ticket vending machines at each station or through the NJ Transit app. Additionally, for those looking for frequent trips, a monthly or weekly pass can offer significant savings.
For more information on commuting to New York City via train from Hackensack, visit the NJ Transit website or contact the Hackensack train stations directly.
Bus
Commuting from Hackensack to New York City via NJ Transit bus is a convenient and cost-effective option for many residents. There are three bus lines (162, 165, and 168) that take passengers to Port Authority Terminal in Manhattan, where they can then connect to other lines to reach their final destination.
The 162/163/164 line starts in Ridgewood and runs to Port Authority in New York, with a scheduled stop in Hackensack at Summit Ave and Essex Street. This line runs regularly and takes approximately 35 minutes to reach Port Authority, depending on traffic and departure time.
The 165 bus starts in Westwood and stops at Main St at Anderson St and State Street at Lawrence Street in Hackensack before reaching Port Authority in approximately 45 minutes.
The 168 bus starts in Paramus and makes two stops in Hackensack before reaching Port Authority. These stops are at Hackensack Bus Terminal on Moore Street and River Street at Anderson, and the trip takes approximately 40 minutes.
As of February 2023, the one-way fare for the bus is $4.50, with reduced fares available for children (5-11), seniors, and military/disabled passengers at $2.05. A ten trip ticket costs $42.00, and a monthly pass costs $148.00.
In addition to regular service, there is also an express bus from Port Authority to Hackensack from 6:00 am to 1:00 am. This provides convenient options for those who want a quicker trip home from  Manhattan.
There are also many bus lines that will take you within the city limits and across Bergen County.  Please consult the NJ Transit website for schedules, fares, and routes
Car
Commuting to New York City by car is one of the options for residents of Hackensack. There are three main bridges/tunnels that drivers can take to reach Manhattan: the George Washington Bridge, the Holland Tunnel, and the Lincoln Tunnel.
The George Washington Bridge connects Hackensack to Washington Heights in Upper Manhattan. This bridge is one of the busiest in the world and can become congested during peak hours. However, it provides a quick and convenient way to reach Upper Manhattan and the Bronx.
The Holland Tunnel connects Hackensack to the West Village, Soho, and Tribeca in Lower Manhattan. It is a good option for those who need to reach these areas quickly, but like the George Washington Bridge, it can become congested during peak hours.
The Lincoln Tunnel connects Hackensack to Midtown Manhattan, near the Lincoln Center and Times Square. It is a convenient option for those who need to reach these areas quickly and is usually less congested than the other two options.
As of January 8, 2023, the cost of crossing any of the three bridges or tunnels by car is $17.00 for Tolls-by-Mail and $14.75 for Peak E-ZPass. Off-peak E-ZPass tolls are $12.75. Peak hours are weekdays from 6:00 a.m. to 10:00 a.m. and from 4:00 p.m. to 8:00 p.m. and on weekends from 11:00 a.m. to 9:00 p.m. Drivers who frequently commute to New York City can save money by purchasing an E-ZPass and taking advantage of the off-peak toll rate.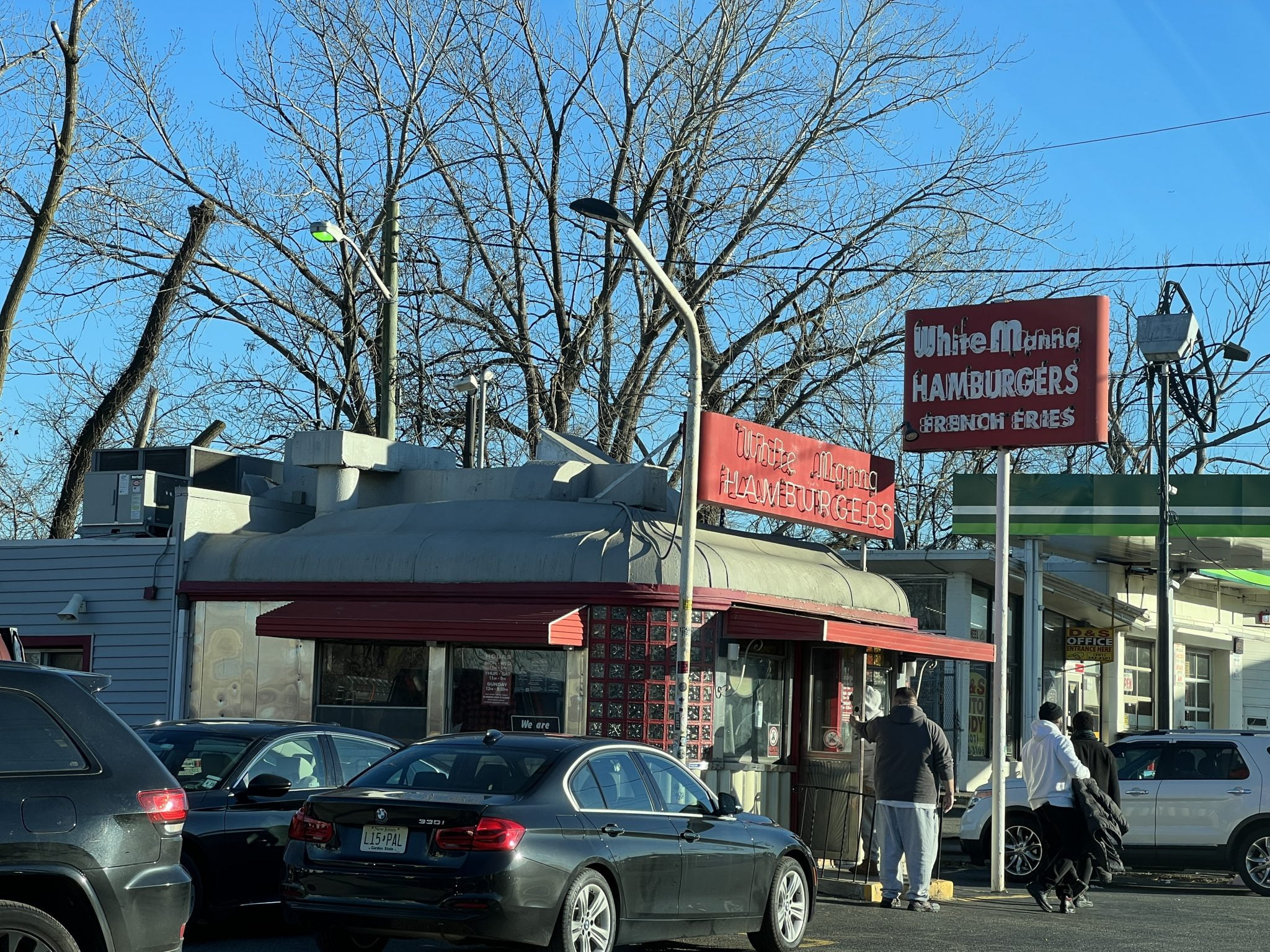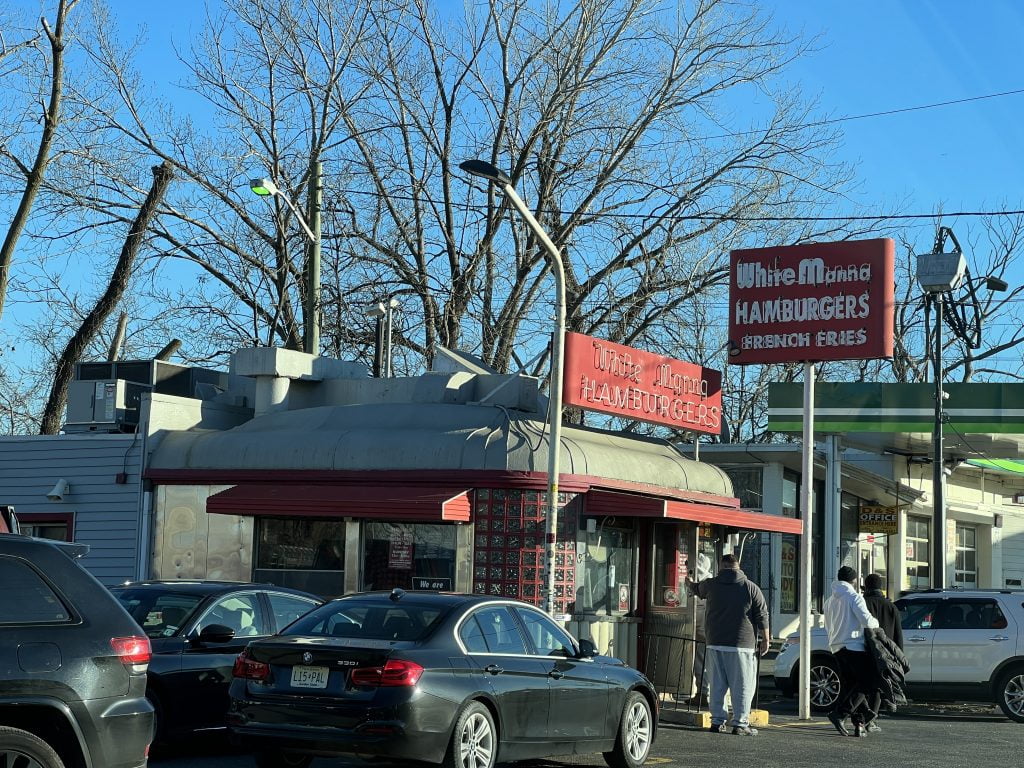 Dining Scene and Nightlife
Hackensack, NJ is a vibrant city that offers a diverse selection of dining and nightlife options for its residents and visitors. The local dining scene ranges from traditional American favorites like burgers at White Manna to exotic ethnic cuisine like Noches de Colombia. Whether you're looking for a casual evening out or a more upscale dining experience, there's something for everyone in Hackensack.
For those interested in local brews, Hackensack Brewing is a must-visit. This brewery offers a selection of hand-crafted beers made from the freshest ingredients. You can enjoy a pint or two in the brewery's cozy atmosphere or take some home with you.
If you're looking for a lively night out, Main Street has plenty of bars and clubs to choose from. Lazy Lanigans is a popular spot for locals, offering a great selection of beers, cocktails, and pub food. The Straphanger Saloon is another great option for those seeking a more laid-back vibe. This cozy bar serves up classic cocktails and cold beers, making it a popular choice for a casual night out.
The Sidebar Gastropub is a unique option for those who enjoy craft cocktails and great food. This trendy bar offers a variety of handcrafted cocktails, a carefully curated wine list, and a menu of elevated pub fare.
Overall, the dining and nightlife scene in Hackensack is vibrant and diverse, offering something for everyone. Whether you're looking for a great meal or a lively night out, you'll find it all in this city.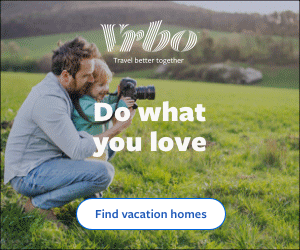 Hackensack offers a diverse range of shopping options for its residents and visitors. From small, independent shops on Main Street to high-end retailers like Tiffany, the city has something for everyone. One of the most popular shopping destinations in the area is the Shops at Riverside, which features a range of high-end retailers including Tiffany & Co., Neiman Marcus, and Saks Fifth Avenue. This upscale shopping mall is the perfect destination for those looking for luxury shopping experiences.
For those looking for a more traditional shopping experience, Main Street in Hackensack is home to a number of small, locally owned shops that offer unique and personalized shopping experiences. Here, you can find clothing, gifts, home decor, and more.
For those who are interested in shopping beyond the city limits, there are several nearby towns that offer additional shopping options. For example, Paramus is well known for its shopping, and is home to a number of shopping centers, including the Westfield Garden State Plaza, which is one of the largest malls in New Jersey. Other nearby towns such as Ridgewood, Westwood, Closter, and Bergenfield also offer downtown areas with unique shopping experiences, including locally owned boutiques and specialty shops.
Whether you're in the mood for high-end luxury shopping or more local and unique experiences, Hackensack and the surrounding areas have a wealth of shopping options for everyone.
Hackensack is a city that offers a wide range of activities and attractions for its residents and visitors. Whether you're looking for a fun-filled day out or a relaxing evening, Hackensack has something for everyone.
For the sports enthusiast, Ice House is a great place to visit. It is an indoor ice skating complex with four rinks, making it a perfect destination for both beginners and experienced skaters. You can spend hours ice skating and enjoying the friendly atmosphere of this local rink.
Bowler City is another exciting destination for entertainment. This modern bowling alley is a great place to spend an evening with friends and family. With state-of-the-art facilities and a range of bowling lanes, it is a perfect place for anyone to enjoy a game of bowling.
For those who love nature and being outdoors, Foschini Park is a great place to visit. This scenic park offers beautiful walking trails and picnic areas, making it an ideal place to relax and enjoy the fresh air. Take a stroll and enjoy the serene atmosphere of this local park.
Lastly, AMC dine-in theater at The Shops at Riverside is a perfect place to catch a movie. This state-of-the-art theater features comfortable seating, delicious food, and a wide range of drinks, making it a unique and enjoyable movie-going experience. Whether you're in the mood for a blockbuster movie or a quiet evening out, this dine-in theater is a great choice.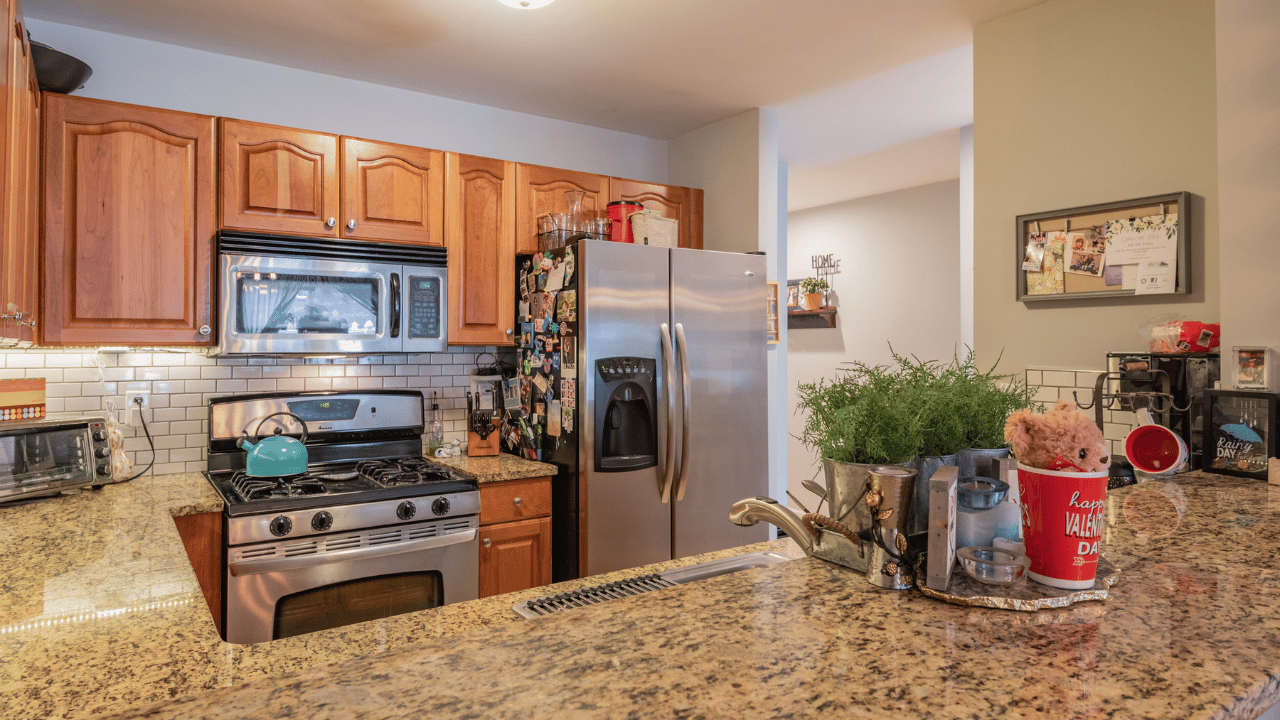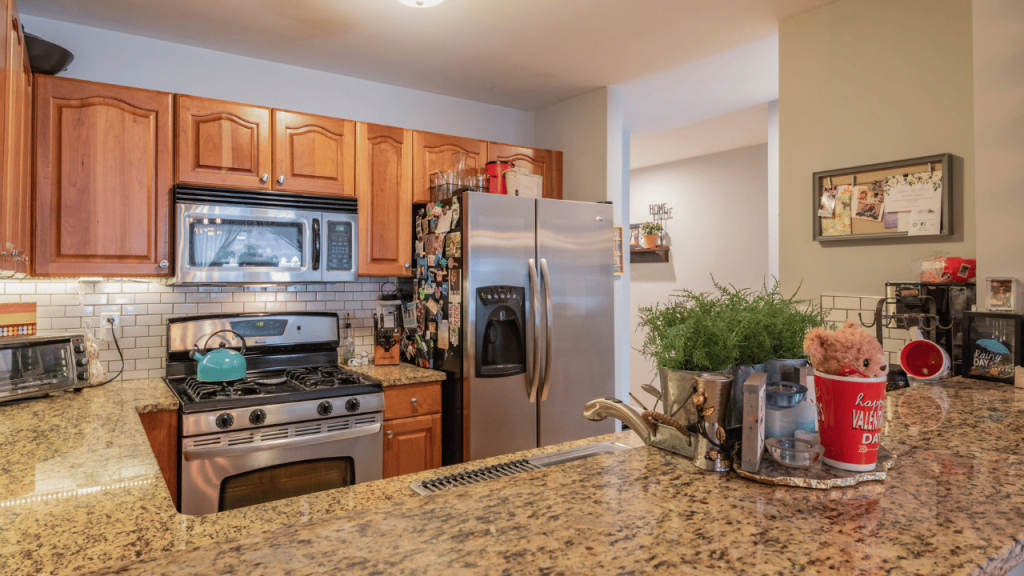 Hackensack NJ Real Estate
Hackensack, located in Bergen County, New Jersey, is a vibrant city that offers its residents a variety of housing options to choose from. In 2022, a total of 121 residential homes were sold in Hackensack, with the average sale price being $523,885 and the median sale price being $500,000. For comparison, the average sale price of residential homes in Bergen County in the same year was $835,910 and the median sale price was $600,000. In Hackensack, the typical median home is a 3-4 bedroom colonial with 1-2 full bathrooms.
In addition to residential homes, Hackensack is also home to a thriving market for Condos/Coops. In 2022, a total of 218 Condos/Coops were sold in the city with the average sale price being $266,499 and the median sale price being $263,500.
The housing market in Hackensack offers all types of homes including cape cods, ranch, colonial, bilevels, split levels, condos, coops, and townhomes. The lowest priced home sold in Hackensack in 2022 was $208,000 while the highest priced home was sold for $996,500, showcasing the city's diverse housing options and price ranges.
Whether you are in search of a cozy cape cod or a spacious colonial, Hackensack has something for everyone.
Types Of Homes For Sale In Hackensack NJ
Whether you are looking for an intimate abode or something larger to accommodate your growing family, the city has much to offer. Let's explore some of the types of homes available in this delightful New Jersey town.
If luxury living appeals to you, there are plenty of opulent properties on the market in Hackensack. From gleaming high-rise towers with amenities galore to stylish condos with panoramic views, these residences provide residents with a sophisticated lifestyle that can be hard to come by elsewhere. These luxurious dwellings also make great investments due to their continued desirability.
For those who prefer more traditional forms of housing, there are many single family homes waiting to be explored as well. These inviting domiciles come in a variety of sizes and styles – from cozy cape cods tucked away on quiet streets to grand estates along Summit Avenue – so potential buyers have plenty of options when it comes time to choose one that best suits their needs and desires. No matter which style home you decide on, Hackensack provides a safe environment where families can thrive.
There is truly something for everyone in this vibrant community: whether you're searching for an upscale apartment or a classic suburban dwelling, finding your dream home here will undoubtedly be easy!
Factors To Consider When Buying A Home In Hackensack NJ
Are you looking to buy a home in Hackensack, NJ? Buying a house is one of the most important decisions and investments you can make. There are many factors that should be taken into consideration when finding your perfect home in Hackensack.
First off, it's essential to think about what type of property best suits your lifestyle and needs. Do you prefer an older or newer home? Or maybe something with more square footage than other options? With so many styles and sizes of homes available in Hackensack, it helps to narrow down your choices upfront.
Another factor to consider is the neighborhood and local amenities. Are there nearby schools for children if applicable? What about recreational activities such as parks or playgrounds? If living close to restaurants and shopping centers matters to you, then make sure these establishments are within easy access from where you plan on buying a home. Lastly, don't forget to look at crime rates and other safety-related information before making any final decision.
Doing all of this research may seem like a lot but will pay off in the long run once you find the ideal home for sale in Hackensack! Taking all of these points into account allows you to choose wisely while setting yourself up for success as a homeowner – not only now but also in years ahead.
New Apartment Developments
Over the past few years, Hackensack has experienced a surge in apartment complex construction, with thousands of units being built throughout the city. These new buildings are predominantly luxury-style complexes, offering a wide range of high-end amenities to residents. The impact of this development on the city and its housing market has been significant.
One of the major effects of this new construction is increased demand for rental housing. With so many new and luxurious apartment options now available, many residents and potential residents are opting for apartment living over traditional single-family homes. This increased demand has driven up rents in the city, making it a more expensive place to live for those who prefer the convenience and amenities of apartment living.
In addition to the impact on rental prices, the new apartment construction has also had a positive effect on the local economy. The construction of these new buildings has created jobs and attracted new businesses and residents to the area, bringing economic growth and revitalization to the city.
Overall, the construction of new apartment complexes in Hackensack has had a profound impact on the city and its housing market. While there are some downsides, such as increased rental prices, the benefits of this new development, including increased demand, economic growth, and improved quality of life, are helping to make Hackensack a vibrant and attractive place to live.
Hackensack University Medical Center is a 781-bed nonprofit teaching and research hospital that was founded in 1888 as Bergen County's first hospital.
It is the academic flagship of the Hackensack Meridian Health network and is nationally ranked by U.S. News & World Report in four specialties, more than any other hospital in New Jersey. The hospital offers nationally ranked programs in Urology, Neurology & Neurosurgery, Cardiology & Heart Surgery, Orthopedics, and a premier Cancer Center (John Theurer Cancer Center).
It is also high-performing in conditions such as Acute Kidney Failure, Heart Attack, Heart Failure, Pneumonia, COPD, Diabetes, and Stroke, and in procedures such as Aortic Valve Surgery, Heart Bypass Surgery, Colon Cancer Surgery, Lung Cancer Surgery, Prostate Cancer Surgery, Hip Replacement and Knee Replacement. The hospital campus houses the Heart & Vascular Hospital, the Sarkis and Siran Gabrellian Women's and Children's Pavilion, and the Deirdre Imus Environmental Health Center. 
Frequently Asked Questions
What Are The Average Property Taxes For Homes In Hackensack NJ?
A stitch in time saves nine – this adage holds true, especially when it comes to purchasing a home. When searching for the perfect place to hang your hat, consider looking into homes for sale in Hackensack NJ. It's important to know what you're getting yourself into before signing on the dotted line; that includes understanding property taxes. So, what are the average property taxes for homes in Hackensack?
The answer depends upon several factors such as location and size of the house. Property taxes vary depending upon where in town you live and the overall condition of the home. Generally speaking, homeowners can expect an average tax rate of around 2% plus additional fees and assessments which could add another 0.5%. On top of that, if there is a special improvement district associated with your municipality then further charges may apply too.
Property taxes might seem daunting at first but they don't have to be unmanageable – armed with knowledge about local rates and regulations, you can ensure that buying a home is still an exciting adventure instead of a financial nightmare!
Are There Any Historic Homes For Sale In Hackensack NJ?
For anyone looking for a home with an air of timelessness, Hackensack, New Jersey could be the perfect destination. From its beautiful tree-lined streets to its historic architecture, it's no wonder so many people consider moving there. But are there any homes that have been around for centuries?
Imagine stepping through the door of your very own slice of history; entering into a house with stories and secrets from years past. That's what you can get when you look at houses in Hackensack. Whether they've been standing since before the Revolutionary War or were built more recently but inspired by classic styles, these properties offer something special – not just shelter, but heritage too.
It doesn't matter if you prefer modern amenities or period features: whatever type of building you seek, Hackensack has plenty to choose from. You can find townhouses and mansions alike; some on quiet side streets while others occupy prominent locations downtown. Whatever their location or age, all the homes here have one thing in common: they bring together old world charm and 21st century living standards!
So why not take a closer look at Hackensack? You may just find yourself falling head over heels for all that this city has to offer – including its incredible selection of historical homes!
Are There Any Government Incentives For Buying A Home In Hackensack NJ?
Buying a home can be an exciting, but daunting experience. Take the example of Sarah, who recently bought her first house in Hackensack NJ and was able to take advantage of government incentives for doing so. She did her research beforehand on all available grants and tax credits that could help reduce costs associated with the purchase.
With more and more people becoming interested in homeownership, local governments are providing various forms of assistance. In Hackensack NJ, there are several incentive programs designed to make buying a home easier and less expensive than it would otherwise be. For example, one program offers up to $25,000 in down payment assistance for qualified borrowers. Other initiatives include reduced interest rates for mortgages taken out by veterans or those purchasing homes in designated target areas within the city limits.
The key is understanding what types of incentives may be available when considering purchasing a home in Hackensack NJ and taking the time to explore them before signing any paperwork. It's important to note that different requirements may apply depending on individual circumstances such as income level or credit score, so speaking with a financial advisor or real estate agent may also be beneficial in finding ideal options for achieving homeownership goals without breaking the bank.
What Are The Crime Rates Like In Hackensack NJ?
The crime rates of a town or city can be like the weather; they are ever-changing and unpredictable. Visiting Hackensack, you could feel as if it were an oasis in a desert, a place where safety and security reign without fail. But one cannot take such feelings at face value. Like most things in life, there is more than meets the eye when it comes to Hackensack's security.
To find out what truly lies beneath its seemingly flawless veil of safety, we must explore the data that paints a picture of its true nature: the crime rates. To many people, this will come as no surprise – for others, however, it may seem like entering uncharted waters.
It is important to note that these statistics do not reflect the entire story of Hackensack's safety record – rather, they provide only glimpses into what makes up its overall security profile. For example, while some areas might have higher reported incidents of burglary or violent crimes compared to other regions nearby, this does not necessarily mean that all of Hackensack is unsafe by default. In fact, much of the city has seen significant declines in criminal activity over recent years due to successful efforts from local law enforcement agencies and community programs aimed at reducing crime in vulnerable neighborhoods.
So what does this mean for those looking to buy property in Hackensack? While researching homes for sale here should include investigating historic trends on crime rate information both within and outside the city limits, potential buyers should also remember that the numbers don't tell the whole story either – each neighborhood offers unique experiences and amenities worth exploring before making any final decisions about where to live.
What Are The Typical Closing Costs Associated With Buying A Home In Hackensack NJ?
The home buying process can be a daunting task, but it doesn't have to be. As potential buyers in Hackensack NJ dive into their search for the perfect abode, they should also consider what typical closing costs will look like – and how to best prepare for them.
Closing costs are fees associated with finalizing your purchase and typically range from 2-7% of the total cost of the property. When considering these expenses, you don't want to find yourself in an unexpected financial bind at the last minute. Therefore, it is important to understand all of these costs before entering into a contract.
Fortunately, there are resources available that provide helpful information on average closing costs within particular areas so that you can plan ahead accordingly. From obtaining title insurance and paying lender's fees to purchasing homeowners insurance and covering prepaid taxes or homeowner association dues, preparing for such expenses can help make sure your journey towards owning a home is as smooth as possible.
With thorough research and expert advice, homebuyers in Hackensack can feel confident they know exactly what they're getting themselves into when making an offer on a house – including understanding expected closing costs associated with completing the transaction.
Conclusion
In conclusion, Hackensack is a great place to buy a home. It has an array of properties available and the taxes are reasonable. You can find historic homes for sale or take advantage of government incentives in order to make your dream come true. Moreover, crime rates are low so you don't have to worry about safety. Finally, there's no need to fret over closing costs as they're typical of anywhere else. I highly recommend taking a look at what Hackensack has to offer if you're looking for a new place to call home!
Homes for Sale in Hackensack NJ