If wine tasting is on your list of interests, Bergen County, New Jersey, serves as a perfect starting point for an unforgettable trip. Not far from here, you'll find a selection of wineries offering not just remarkable wines, but also picturesque landscapes and an inviting, serene ambiance. Whether you're deeply passionate about wines or just beginning to appreciate them, there's something here that will suit your palette.
These venues are ideal for a variety of occasions. Maybe you want to share a leisurely day out with friends, enjoy a unique date, or simply appreciate some solitude amid nature's beauty – the wineries near Bergen County are a great choice. So, why not plan a day out, pack a delightful picnic, and set out to experience the tranquil vineyards of New Jersey? Enjoy the process of tasting different wines, appreciating their flavors and aromas, and spending a day surrounded by the serene beauty of vineyards.
So, if you're ready to engage your senses and enjoy a memorable day out, Bergen County's neighboring wineries are ready to welcome you. Enjoy your wine tasting adventure!
Key Takeaways
Vineyards and wineries offer a variety of experiences, from wine tastings to live musical performances.
Some vineyards are family-friendly, allowing children in certain areas, while others are exclusively for adults.
The driving time from NYC to these wineries ranges from 30 minutes to 1.5 hours.
The vineyards mentioned in the article have received positive ratings on TripAdvisor, indicating their popularity among visitors.
Understanding Vineyards and Wineries
Understanding the distinction between a vineyard and a winery can bring you closer to the heart of wine country in Bergen County. A vineyard is a carefully arranged plantation where grapes are nurtured, becoming the primary component for winemaking. On the other hand, a winery is the site where these harvested grapes undergo a transformative journey into wine.
This process of converting grapes into wine is a time-honored tradition, perfected over many generations. It involves a precise blend of art and science, resulting in the rich flavors and aromas we associate with fine wine. When you step foot in these places, you get a first-hand experience of this fascinating process.
As you participate in wine tastings, remember that it's a sensory experience. It begins with observing the color and consistency of the wine. Then, let the aroma fill your senses before you take a small sip to savor the flavor. This process isn't about consuming the wine quickly, but rather about relishing its complexity and depth.
Sustainability is a growing focus for vineyards and wineries. Many are adopting measures such as water conservation and organic farming to reduce their environmental impact. This commitment to sustainability ensures that we can continue to enjoy the wonder of wine for many generations.
Exploring Hopewell Valley Vineyards
Venturing into the heart of Bergen County's wine country, Hopewell Valley Vineyards emerges as a must-visit destination. The vineyard, with its scenic beauty, is an ideal location for wine enthusiasts. You'll have the chance to savor diverse wines, each exhibiting a unique flavor profile, under the guidance of their well-informed staff.
Yet, the vineyard offers more than just a feast for your palate. It's also a feast for your ears. On a fine day, the soothing strains of live music fill the air, complementing your wine tasting with a delightful auditory experience.
The vineyard also offers ample outdoor seating, allowing you to unwind comfortably. Enjoy your chosen wine while soaking in the enchanting vineyard views, creating a serene escape that marries taste, sound, and sight into an unforgettable experience.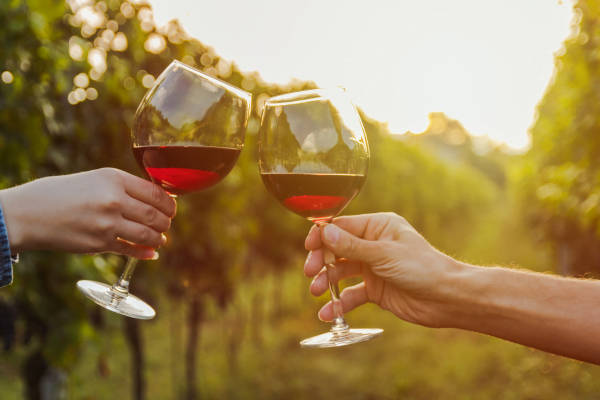 Discovering Fox Hollow Vineyards
If you have a taste for fine wine, Fox Hollow Vineyards is a place you might want to consider visiting. This vineyard, tucked away in the heart of New Jersey, is renowned for its superb selection of more than 20 types of wine.
Outdoor tastings provide an opportunity to relish your chosen wine in the open air, surrounded by the vineyard's natural beauty. The experience isn't just about the wine and the stunning views, though.
Fox Hollow Vineyards also offers live entertainment. Every Friday, local musicians perform, adding a touch of festivity to your wine-tasting journey.
Offering a mix of excellent wines, picturesque scenery, and vibrant entertainment, Fox Hollow Vineyards presents an inviting retreat to its guests.
A Visit to Unionville Vineyards
Continuing with your exploration of local attractions, Unionville Vineyards is a delightful spot that should be on your radar. Situated in the captivating landscapes of Ringoes, New Jersey, the vineyard offers a scenic backdrop that's truly captivating.
The tasting room, with its rustic appeal, further enhances the vineyard's allure, creating an atmosphere that blends seamlessly with the surrounding natural beauty. Stepping inside, you're welcomed by a cozy ambiance, a perfect setting to try a variety of distinctive wines at your leisure.
During your visit, you might find yourself particularly drawn to their Riesling and Revolutionary Red. Each glass promises a distinct taste, making your visit a memorable one. So, don't forget to add Unionville Vineyards to your list of must-see sites for a wine-tasting experience that's sure to leave a lasting impression.
Stop at 4JGs Orchards and Vineyards
If you're in the mood for a peaceful day trip not too far from the city, Colts Neck in New Jersey offers an enticing destination.
Nestled within this quaint town is the family-owned 4JGs Orchards and Vineyards, a mecca for wine enthusiasts. Here, you can enjoy an intimate wine tasting experience in a cozy room that overlooks rolling vineyards, a sight that's sure to captivate you. The winery's offerings are produced from grapes grown on their land, promising a taste that's fresh and unique.
During your tour, you'll gain insight into the wine-making process, making it an opportunity to learn as you unwind. Young families can also enjoy a day out at the vineyard, with plenty of open space for children to roam.
A visit to 4JGs Orchards and Vineyards offers a welcome respite from the city buzz, making it an attractive destination for those wanting to enjoy a slice of tranquility.
Other Noteworthy New Jersey Vineyards
New Jersey is home to more than just the wineries we've highlighted thus far. There are other vinicultural destinations that merit your attention.
Turdo Vineyards & Winery, for instance, offers a distinct wine tasting experience, complemented by the picturesque landscape viewable from their fresh patio addition.
Laurita Winery stands out for its welcoming atmosphere and breathtaking property, making it an ideal choice for family outings.
Wine tasting at Valenzano Family Winery provides an indelible experience. With both indoor and outdoor seating, you can enjoy your wine while soaking in the serene ambiance of the vineyard.
Moreover, be sure to visit Renault Winery Resort. Although it's renowned for hosting weddings, it also provides wine tastings in a stunning setting.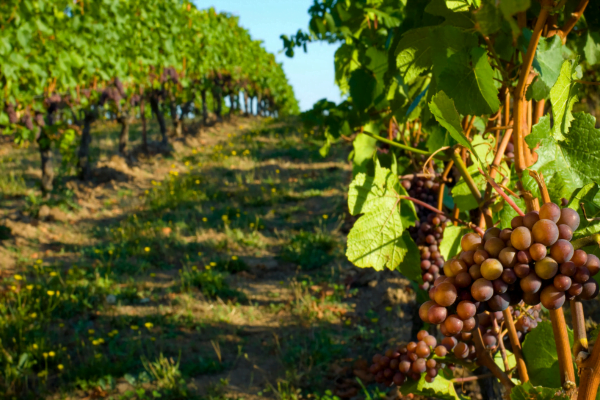 Hidden Gem: Torney Valley Vineyards
Torney Valley Vineyards is a hidden gem worth a visit. Set in a picturesque landscape, this vineyard offers an intimate and unique experience you won't find on the usual tourist trail. As you wander through the verdant vineyard, you can taste a selection of their world-class wines. A key highlight is their adept wine pairings. Each wine is carefully paired with gourmet bites to enrich your tasting experience.
The vineyard transforms as daylight fades. Live music fills the air, creating a perfect backdrop to your evening. Whether you're a wine enthusiast or simply enjoy a casual tasting, Torney Valley Vineyards offers something for everyone. Plan your visit and let the peaceful tranquility of Torney Valley Vineyards be your next unforgettable experience.
Certainly, this could be a beautiful place to consider if you're planning to move to the Bergen County area. Torney Valley Vineyards is just one of many attractions that make this region so appealing for young families and those looking for a balance between city and country living. This region has a host of amenities and activities that cater to all ages and interests, making it a great place to call home.
Additional Activities Near Bergen County
Bergen County and its surroundings offer much more than just local wineries. Outdoor enthusiasts will be thrilled with kayaking options on the Hackensack River or the lush trails of the Ramapo Mountain State Forest.
Culture vultures aren't left behind either. The Bergen Performing Arts Center and the Belskie Museum of Art & Science provide a rich tapestry of performances and exhibits.
And of course, the proximity to the bustling city of New York broadens the spectrum of experiences. Tour the iconic Met, immerse yourself in a Broadway show, or find peace in the scenic Central Park.
Bergen County invites you to immerse yourself in its diverse offerings, providing experiences beyond the wine tastings.
Frequently Asked Questions
Are There Any Wineries That Offer Accommodation Near Bergen County?
Yes, there are wineries near Bergen County offering accommodation. Check out vineyard spa retreats, learn about eco-friendly practices, and take historical winery tours for a holistic wine country experience.
How Can One Select a Good Wine From a Winery?
Choosing a good wine involves understanding the wine aging process, considering sustainable winemaking practices, and making smart wine investment choices. You'll need to taste, explore, and ask questions to find your perfect sip.
Do These Wineries Offer Personalized Wine Tasting Tours?
Yes, most wineries near Bergen County offer personalized wine tasting tours. You'll gain tour guide insights, learn vineyard etiquettes, and master wine tasting techniques. It's a great experience for wine enthusiasts.
What Is the Best Time of Year to Visit These Vineyards Near Bergen County?
You'll love visiting vineyards near Bergen County in fall. Seasonal varieties are at their peak, harvest festivities are in full swing, and the vineyard landscapes, ablaze with autumn colors, are truly breathtaking.
Are There Any Vineyards That Also Offer Culinary Experiences or Food Pairings With Their Wines?
Absolutely! Many vineyards offer culinary experiences like vineyard picnics. You'll find wine making classes and cheese workshops, perfect for pairing with their wines. It's a tasty way to enhance your wine-tasting adventure.