Why Home Prices Are Increasing in Bergen County
Home Prices are increasing in Bergen County but not for the reasons some may think. We have been talking for over a year in our Bergen County Market Updates that inventory is low.  As you can see from the chart below our inventory has dropped from 5.2 months (almost an even market) to 3.3 (sellers market) since 2014.  What does this mean?  It means that the total amount of homes for sale in comparison to the amount of active buyers has dropped significantly.  As you will see below this trend is happening across the country as well.
As a result the average sales price has increased form $571,702 in 2014 to $593,132 in 2017.  Simple supply and demand is in play here and if inventory does not start to rise soon we will continue to see prices rise.  This may seem like the perfect storm for sellers, and in some respects it is, it is also unsustainable.  We can't keep having prices rise and rise.  We need a more level market to keep buyers motivation high and maintain affordability.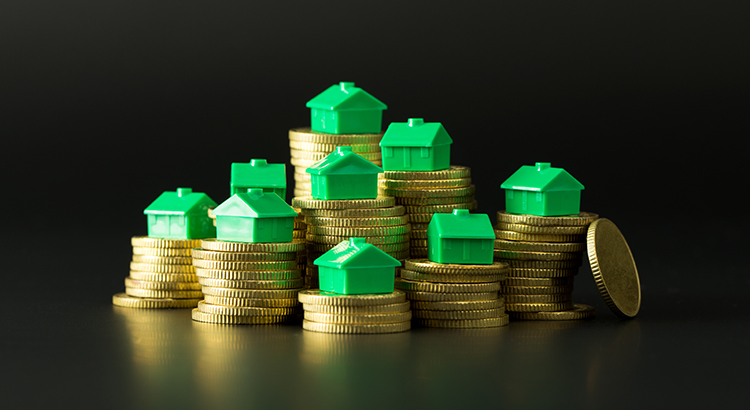 There are many unsubstantiated theories as to why home values are continuing to increase. From those who are worried that lending standards are again becoming too lenient (data shows this is untrue), to those who are concerned that prices are again approaching boom peaks because of "irrational exuberance" (this is also untrue as prices are not at peak levels when they are adjusted for inflation), there seems to be no shortage of opinion.
However, the increase in prices is easily explained by the theory of supply & demand. Whenever there is a limited supply of an item that is in high demand, prices increase.
It is that simple. In real estate, it takes a six-month supply of existing salable inventory to maintain pricing stability. In most housing markets, anything less than six months will cause home values to appreciate and anything more than seven months will cause prices to depreciate (see chart below).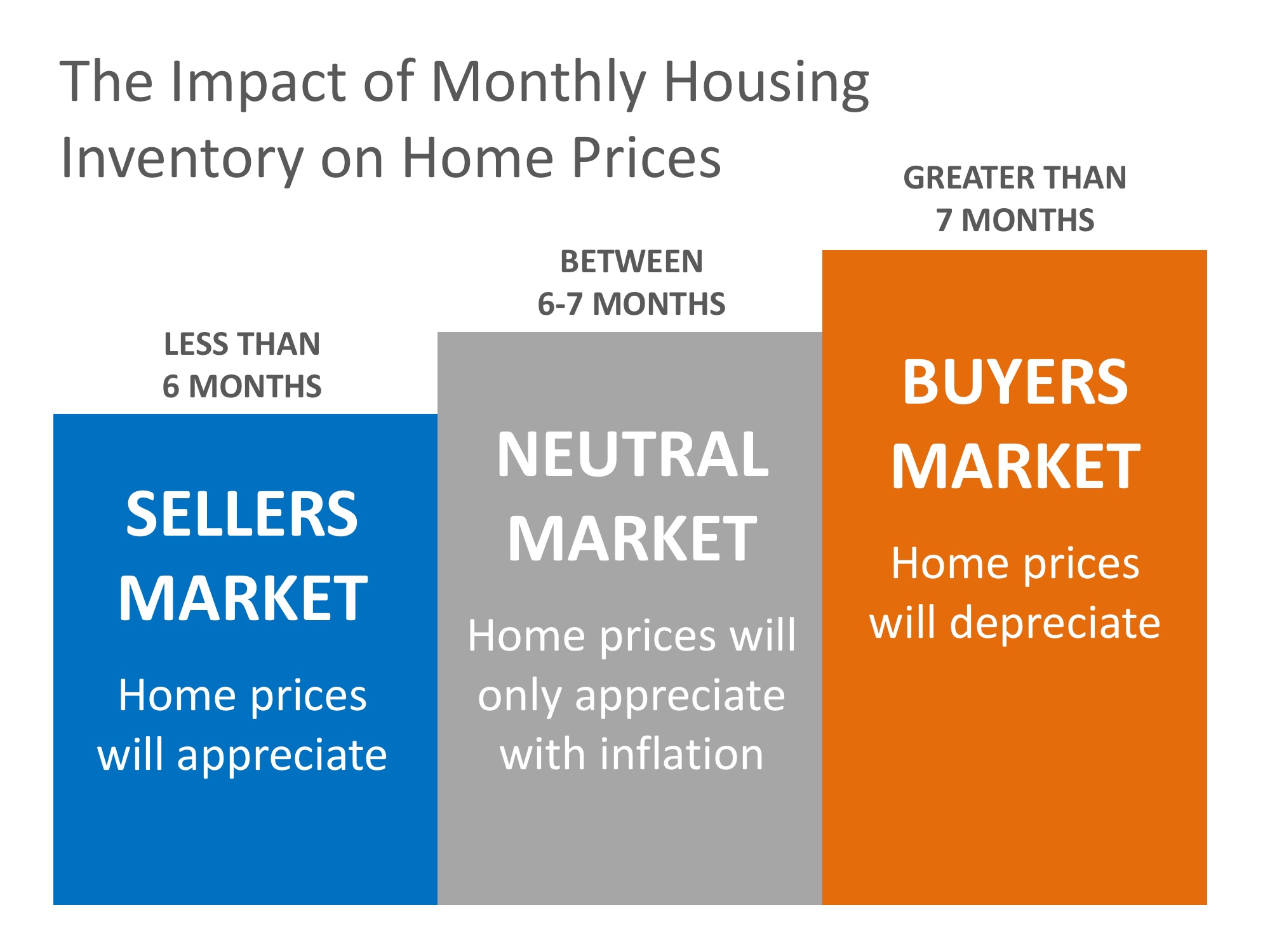 According to the Existing Home Sales Report from the National Association of Realtors (NAR), the monthly inventory of homes for sale has been below six months for the last five years (see chart below).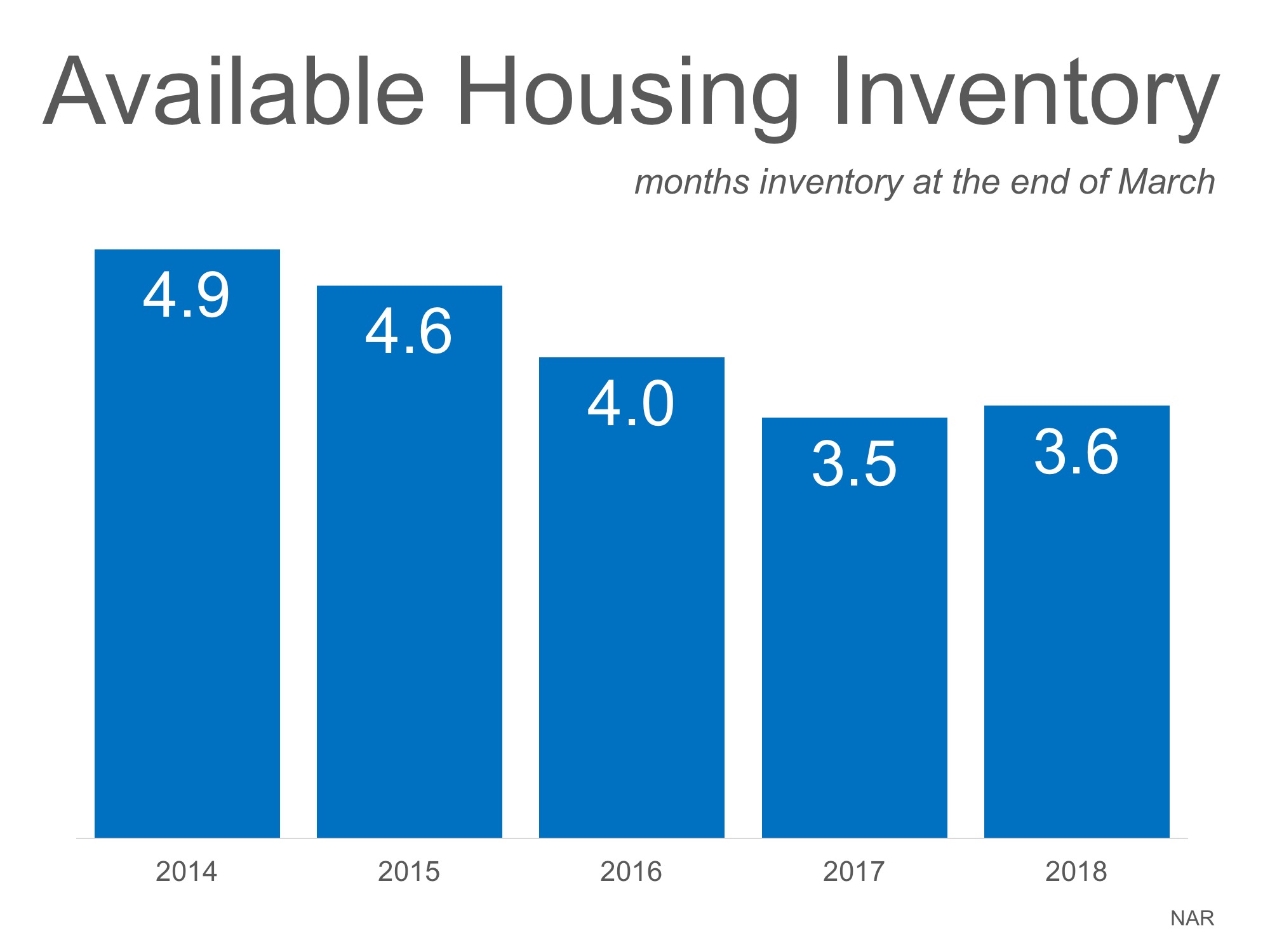 Bottom Line
If buyer demand continues to outpace the current supply of existing homes for sale, prices will continue to appreciate. Nothing nefarious is taking place. It is simply the theory of supply & demand working as it should.
Are you looking to buy or sell?  Gibbons Team Real Estate is the premiere real estate team in Bergen County for both buyers and sellers.  We have helped hundreds of clients realize their goals in real estate and we can do the same for you.  Contact us today to learn how we can help you.
Related Articles
Bergen County Homes for Sale
| | |
| --- | --- |
| Under $400,000 | Under $800,000 |
| Under $500,000 | Under $900,000 |
| Under $600,000 | Under $1,000,000 |
| Under $700,000 | Over $1,000,000 |
[idx-platinum-widget id="11325-55276″ ]