Data Says May is the Best Month to Sell Your Home in Bergen County
Timing the sale of your home can be a difficult task if you are trying to maximize your sales price.  But what month is the best time to list?  It seems that May is the best month to sell your home in Bergen County as both national and local data attests.  We will discuss national data in the rest of this article but local data shows May is the best month to sell.
To understand the information we need to look at past sales that closed in July as the typical sale in Bergen County closes in about 60 days.  In 2017 the average sales price in July was $620,732 which was 5% or about $30,000 higher than the 2017 average.  Since 2014 that number has been historically higher at 9% higher than the yearly average!
According to a newly released study by ATTOM Data Solutions, selling your home in the month of May will net you an average of 5.9% above estimated market value for your home.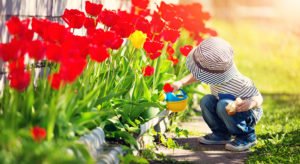 For the study, ATTOM performed an "analysis of 14.7 million home sales from 2011 to 2017" and found the average seller premium achieved for each month of the year. Below is a breakdown by month:
ATTOM even went a step further and broke their results down by day.
Top 5 Days to Sell:
June 28th – 9.1% above market
February 15th – 9.0% above market
May 31st – 8.3% above market
May 29th – 8.2% above market
June 21st – 8.1% above market
It should come as no surprise that May and June dominate as the top months to sell and that 4 of the top 5 days to sell fall in those two months. The second quarter of the year (April, May, June) is referred to as the Spring Buyers Season, when competition is fierce to find a dream home, which often leads to bidding wars.
One caveat to mention though, is that when broken down by metro, ATTOM noticed that while warmer climates share in the overall trend, it turns out that they have different top months for sales. The best month to get the highest price in Miami, FL, for instance, was January, and Phoenix, AZ came in with November leading the charge.
If you're thinking of selling your home this year, the time to list is NOW! According to the National Association of Realtors, homes sold in an average of just 30 days last month! If you list now, you'll have a really good chance to sell in May or June, setting yourself up for getting the best price!
Bottom Line
Average Sales Price does not always correlate exactly to each home but stats don't lie.  May is the best month to sell your home in Bergen County!  Let's get together to discuss the market conditions in our area and get you the most exposure to the buyers who are ready and willing to buy!
Homes for Sale in Bergen County
[showcaseidx shortcode encountered an error]