7 Reasons to List Your Home During the Holidays
There is a common myth in home selling that the holidays is a bad time to sell.  The truth is that the holidays is a good time to sell as long as you are motivated and ready.  The holiday season is typically filled with trips, family gatherings, shopping, and generally good times.  You may not want to deal with the hassle of having your home on the market but if you think about the positives it could bring you may want to reconsider.
So here are our 7 Reasons to List Your Home During the Holidays.
Relocation Buyers
People move for different reasons throughout the year for jobs, school, retirement, or just a change of pace.  Businesses don't stop hiring in the 4th quarter so the possibility of people moving in and out of the area doesn't really change this time of year.  As we will discuss later the amount of buyers doesn't drop that much in November and December from earlier or later months.  So this leaves you with a healthy pool of buyers.
2. More Serious Buyers
So think about it for a minute, if you were looking to a buy a home between Thanksgiving and New Years with all that is going on do you think you would be serious about it?  The answer here is yes!  Any buyer I have worked with in the 4th Quarter was motivated and really wanted to find a home in the near future.  If they weren't they would just wait for the Spring market with larger inventory to choose from.  You may not get as many showings during this time but those that do see your home are more likely to buy it then any other time.
3. Restrict Showings
One of the biggest objections I get from potential sellers is they don't want to deal with having to do showings with family in and out of the home.  I agree that can be an inconvenience but having showings and having to leave the house regularly is really never going to be enjoyable.  The thing you have to remember is that you can block out times when showings are not allowed to ease the stress on the process.  Having family over for the weekend?  No problem, you can let your agent (me!) know when you need the house to yourself and we make that part of the showing schedule.  Obviously we don't want to be too restrictive but there is some flexibility to make the season a bit better for all involved.
4. House Shows Better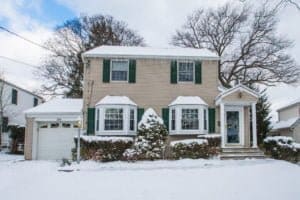 During the holidays with family coming over, parties, and dinners we typically have our homes a bit cleaner than other times of the year.  Add in festive decorating (not too much!  See National Lampoons Christmas Vacation for how not to go overboard) and you have a recipe for a home that looks it's best.  Just think of the pictures with a blanket of snow outside and a tree in the front window.  When you think of the positives it makes a lot of sense.
5. Less Competition
Would you rather be competing with 1,600 homes or 900 homes?  That is the difference between listing in November/December over January/February.  When you wait until January to list you increase by a large margin the amount of homes on the market.  By listing in the 4th quarter there are less homes on the market which makes the odds of selling higher.  The common idea is to list during the Spring market because you will have more buyers.  While that is true and the Spring is more active you don't need to wait, buyers are out there and they want to buy a home just like yours.
6. Buyer Supply Has Not Decreased
Now don't get me wrong the most buyers are looking in the Spring but that doesn't mean that the demand from buyers is terribly low in the fall and winter.  As I said earlier the buyers that are looking during the holidays are motivated and ready and they are out there in solid numbers.  Who wouldn't want to capitalize on ready, willing, and able buyers with less competition from other homes on the market?
7. Supply will increase after the New Year
As stated earlier inventory can increase by as much as 60-70% after January 1st and into February.  As more homes hit the market there are more options for buyers and may increase your time on the market.  In a seller's market the seller has the advantage because supply is low and demand is high.  This is the perfect situation for anyone looking to sell quickly and for top dollar.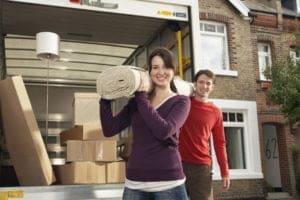 So as you can see the myth of waiting until the Spring to sell your home is just that a myth.  the bottom line is when you are ready is the best time to sell.  Timing it for the most amount of buyers is not always the best strategy and listing in November and December has many advantages you don't see the other 10 months of the year.  And one point we have not addressed is that just because you list during the holidays doesn't mean you need to move before the new year.  You can schedule the closing when it is convenient for all sides in January and you can enjoy the holidays at home.
---
Are you looking to buy or sell in the near future?  Do you have questions about the process?  Do you need recommendation for lenders, plumbers, electrician, handyman, or other services?  Do you want advice on what renovations bring the best bang for the buck or what you can do to increase your home's value?  I can help with any of these needs and help you move on to the next stage of your journey.  Contact me to find out how I can help at 201-446-8190.
Did you know that we offer a seasonal guide to selling your home?  You can download the latest version right now and get some great tips on getting your home ready to sell and why the time is now!
Bergen County Homes Listed in the Last 24 Hours